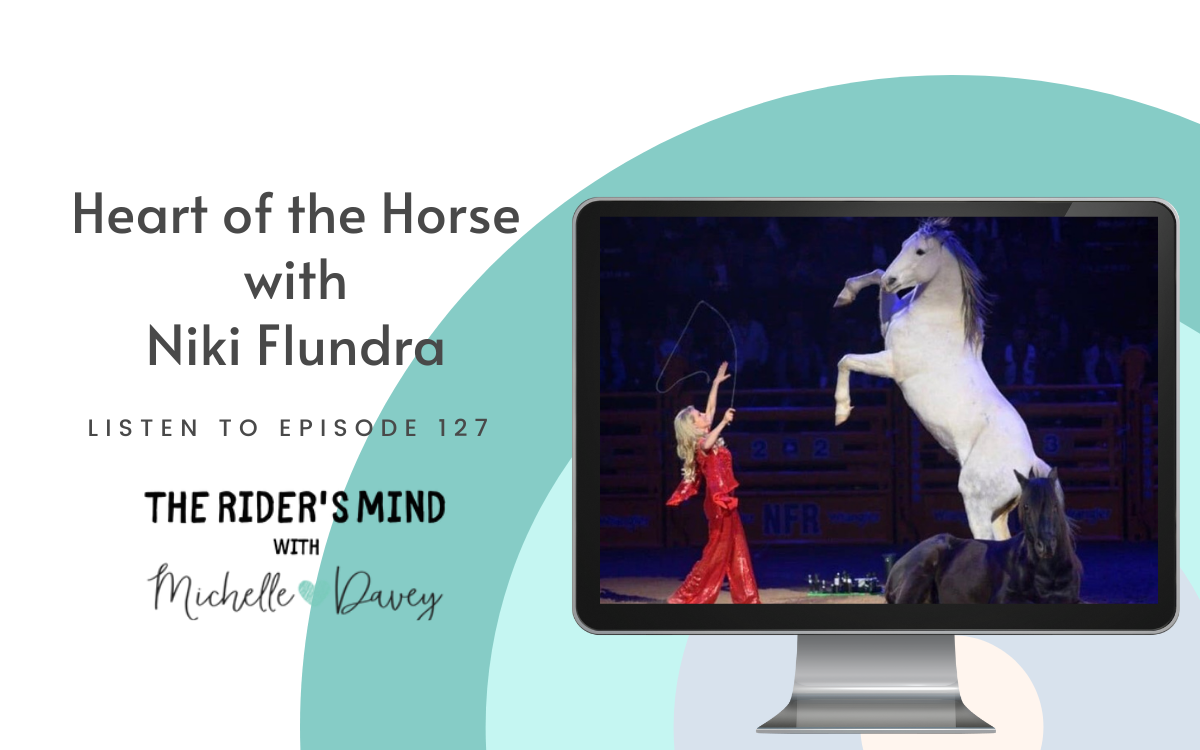 The Rider's Mind Podcast Episode 127: Heart of the Horse with Niki Flundra

From the set of movies and the popular series Heartland, to Canadian Pro rodeos and the NFR, Alberta's Niki Flundra has made a living through horses and horsemanship.
Having started her career as a trick rider and now displaying her horsemanship through an inspiring and award winning liberty performance, Niki has spent her life growing her horsemanship.
In this episode we learn more about Niki and all aspects of her business with horses.  We even chat about how she prepares her horses for stunts in movies.   She offers us some tips on connecting with our horses and a unique perspective on horsemanship from a performance perspective.
To learn more about Niki's Heart of the Horse event, find her Facebook page
HERE
Join the Stride waitlist:
www.michelledavey.com/stride
It's in Stride w
e work on becoming mindful barrel racers so we can show up present and perform with great partnership.
Join the Conversation
Join the discussion in the The Rider's Mind Community on Facebook. As a member of this community, you'll also get tips and videos from me. 
Want to connect or ask me a question? Find me on Instagram or Facebook.
Learn with Me

If you're looking to make changes to your mindset, be sure to sign up for my free Next-Level Mindset Mini Course.