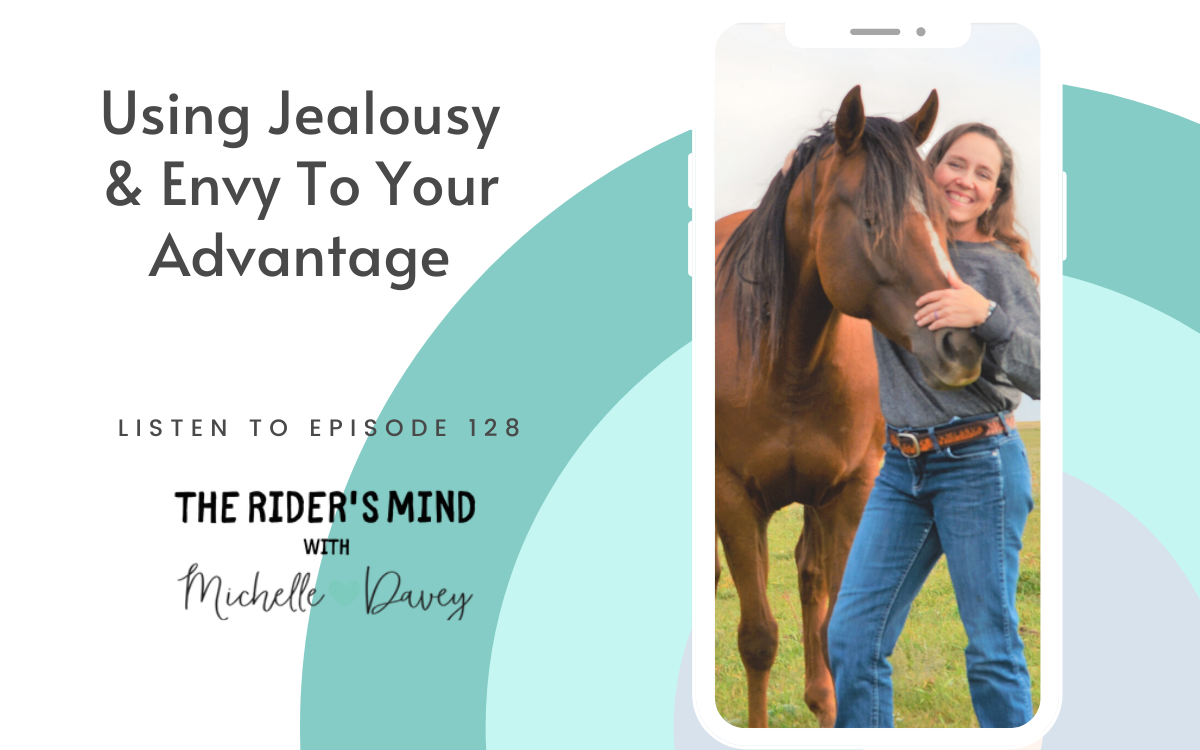 The Rider's Mind Podcast Episode 128: Using Jealousy & Envy To Your Advantage
Envy and jealousy are two emotions that I don't imagine anyone loves feeling. Maybe you're not aware you have them or perhaps it really bothers you when they hit. These emotions are part of the human experience, and this episode I'll talk about how to use them to your advantage. I don't mean in a competitive sense, but to use the emotions as intel as to what's really important to you, or to transmute the energy that will serve your highest good.

In this episode we unpack:

-The definitions of these emotions and how they are both a synonym and very different all at the same time.
-What these emotions might say about you.
-What you can do to get a grip on these emotions.
-How ego and competition can enhance what we're feeling.
-What to do about these feelings so they don't drag you down to a lower vibration.
-How to transmute these emotions into something that will serve you well.
Reference link: https://www.merriam-webster.com/dictionary/jealousy#note-1
Join the Stride coaching group waitlist: www.michelledavey.com/stride. It's in Stride we work at becoming mindful barrel racers so we can show up present and ride with great partnership.
Join the Conversation
Join the discussion in the The Rider's Mind Community on Facebook. As a member of this community, you'll also get tips and videos from me.
Want to connect or ask me a question? Find me on Instagram or Facebook.
Learn with Me
If you're looking to make changes to your mindset, be sure to sign up for my free Next-Level Mindset Mini Course.