July 25th,  2022 – Group Energy Healing For Horses and Humans
July's energy healing can be for a person or a horse. 1 body per order.
This energy healing ACTIVATION will occur over a series of days starting July 25th.   I expect I will work with this energy in shorter periods but over 4 or 5 days.     The focus will be on activating the healing of any soft tissue injury in the horse or human registered for the session.
This energy healing supports (but doesn't replace) any physician or veterinary care.    I'll be working on an energetic plane in a way that will support the physical healing modalities you have in place.     This healing will support both mild and severe cases of soft tissue injury at an energetic level.
I will email the group report the day after the session is complete.
This session will occur over 4 or 5 days.  They will be shorter sessions with a cumulative effect occurring over the week of the 25th.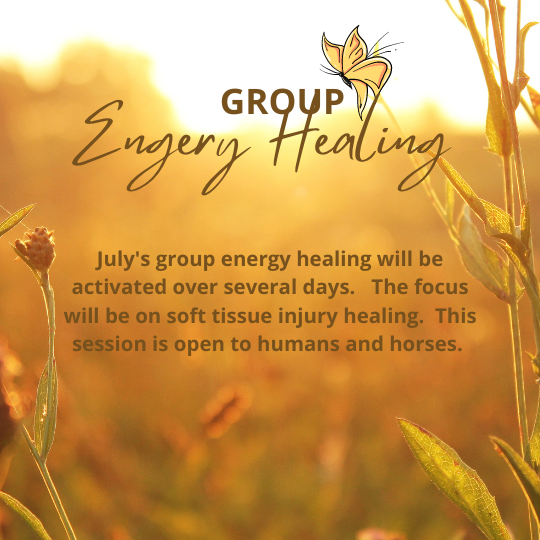 Registration will close the morning of July 25th
Stride members you have a coupon to use for one free registration.