What separates top barrel racers who enter the arena with poise and focus, who then lay down the run exactly the way they planned, from the rest?
If you guessed prayer, meditation, and positive affirmations, you'd be wrong.
If you guessed clinics, more time in the practice pen, and even more podcasts and reading, you'd be wrong.
And if you guessed a new workout program, Keto, and adhering to a strict schedule, you'd still be wrong.
Because while every one of these things has its place, they're only pieces of a big puzzle.
And unless you've addressed your underlying competition mindset to support your horse and bring your best self to the arena, the wins and feeling of confidence you're working tirelessly to bring about will, at best, keep you at the mercy of your nerves and out of the winner's circle. And, at worst, will wreck good horses and cost you your health and mental well-being.
Let me know if this sounds familiar…
You kick off the morning of competition with pump up music cranked on your pickup's stereo and a to-go cup full of strong coffee reminding you that You Don't Have To Be Perfect To Be Amazing.
You've done the clinics, put in the practice runs, and juggled an already-full schedule to get to this event.
But when you come out of the arena, you're not even sure what happened during your run.
The only thing you ARE sure of is that you failed. Again.
No matter how hard you try, you can't seem to get your shit together. Deep down, you feel like you're never good enough.
As you walk back to the trailer to untack your horse, you hold back your embarrassment, frustration, and anger, and desperately try not to let everyone see you cry.
You were ready to make it to the money this time.
You put up with the busy signal for hours when you tried to get through for entries. Waited patiently when the line up for time onlies was crazy long. Dealt with the flat tire on the trailer before you even pulled out of the yard.
But now, your dream of actually riding your horse like you do at home and having a smooth, clean run feels impossible.
With all that intense effort, and time (and money) spent on your horse, isn't it time you actually started seeing some results in the arena?
You deserve to put years of less-than-stellar runs behind you and feel the pure joy and glory that happens when it all comes together.
You deserve to feel composed and confident in the arena, instead of feeling like there's something wrong with you, and that everyone else is ahead of you.
You deserve ease and joy when it comes to your horses, instead of tearing up with frustration and disappointment when your inner voice tells you that you're not good enough.
The 3 reasons you're still struggling to bring your A game to competition
(and how to master your mindset once and for all)
Reason 1: You're convinced that you shouldn't spend money your yourself because you're not worthy of the expense.
Just because you might not have had it together in the past and didn't do right by a horse or two doesn't mean that you can't learn a new way to do things.
Even the most determined, dedicated, and hard-working do-it-yourself-er can't do it all.  
You know that, and you've probably told a friend that too.   She's worth it.  So are you.
It's time to take your own advice and get the extra help that will take you the extra mile.
Reason 2: Hard work is your go-to for success.
Early mornings in the barn. Practicing runs over and over. Adding in yoga, running, weights, Keto. Driving hours for clinics and workshops.
If you put in enough time and effort, it'll pay off. Right?
Except the harder you work, the more of a basket case and your goals keep slipping through your fingers.
If hard work was the answer, all us cowgirls would be successful.
There's a better way.    Once you get at the limiting beliefs that are holding back you will feel a huge shift towards reaching your goals with ease.
Reason 3: You're convinced that winning comes easier to other people.
When it comes to making it into the money, you think that there's a special something that winners have – and that you don't.
In fact, you're pretty sure that there's something unfixably wrong with you.
The reality, though, is that everything you've experienced up until now has been important to your growth.
But by developing a different way of looking at things, you'll see you really do have what it takes to win with ease, you simply have to start approaching things a little differently.
This new approach is what will help you gain momentum and change your life.
It was hard for me to admit that I needed this help, and I wondered how effective this could be, but honestly, it changed my life. I was at a very tough point in my life mentally and I was really just planning on giving up and quitting. This course has relit the fire in me to continue to run barrels and has given me the tools to create a more positive outlook in all areas of my life. This course has helped me see and create more positives each day, in and out of the arena. My horse now walks to me in the field instead of away and I've been able to come out of the arena smiling because I'm focused on our personal wins. I'm grateful for all the light bulb moments I had throughout this course and have even been able to help others with what I learned.
Kaity Oakley
Bringing Your "A" Game To Competition Is Easier Than Ever
If you've made it this far, you ALREADY know that changing how you approach events is critical to your success in the arena.
I don't need to remind you of that.
But maybe you didn't know that by addressing your competition mindset using the 4-week Mental Toughness Essentials framework and STRIDE coaching group that I'm about to share with you, you'll also have the power to:
support your horse and bring your best self to the competition arena – whether you're a total beginner or experienced horse person

transform your competition mindset, so you can dramatically increase your confidence and focus in the arena and finally achieve the success you've worked so long and hard for

let go of old stories and limiting patterns to infuse fresh energy and healing into your life –  in AND out of the arena

align yourself with the energy of success and foster a winner's energy, so you can finally recognize your true potential and value as an individual

make positive changes in all areas of your life that flow out to you family, friends, and horse

increase consistency in your runs and perform at the same level (or even better!) in competition as you did in practice
Yes, these outcomes are totally within reach for you (whether you're just starting out in competition or are an experienced rider)…
… but they DO depend on taking a tried-and-tested, mindset-focused approach.
One that takes advantage of lessons and tools that took me decades of competition and study to learn, WITHOUT you having to figure it out the hard way.
One that's helped hundreds of my students change THEMSELVES and leave the arena feeling like winners, without practicing harder or longer.
And…
One that you'll look back at a couple of months from now when you're driving home from an event, knowing that you showed up as the best horseperson you could be.
So who am I to teach you this?
I'm Michelle Davey, and when I'm not swigging a hot drink from my favorite motivational mug, looking for the next event to enter, or singing along to Eric Church while driving to the next jackpot (ok who I am kidding, I'm singing Shake It Off by T Swift), I'm coaching my clients through their nerves and anxiety and empowering them to dig themselves out of the trenches, get a grip on their ego, and compete with confidence. 
I'm not someone who's into:
riders who hard on horses and train through fear

telling you to do something that I don't do myself – I walk my talk

pretending that I have my own shit perfectly figured out at all times
I stand beside my students in their struggles and help them overcome their ego, frustration, and fears so that they can feel like winners before they even compete.
I'm also a Mom to two young children,   MRCA finals champion, CCA Qualifier, Pro rodeo money earner, futurity and derby short go qualifier and runner up Super Stakes derby winner in 2019,  pizza lover and recovering perfectionist.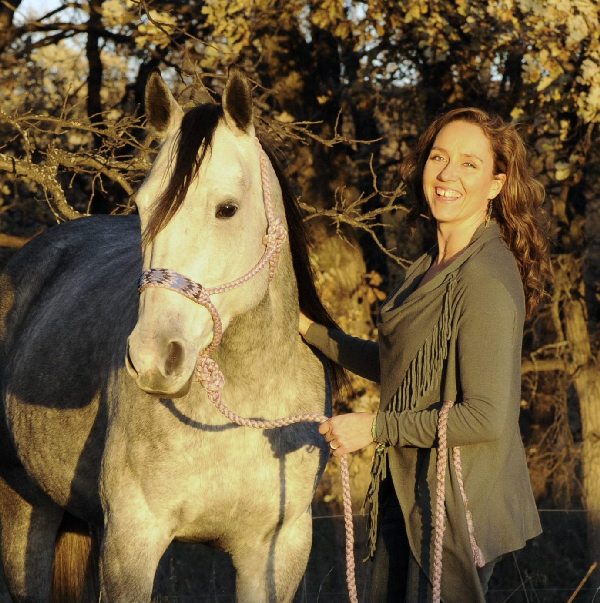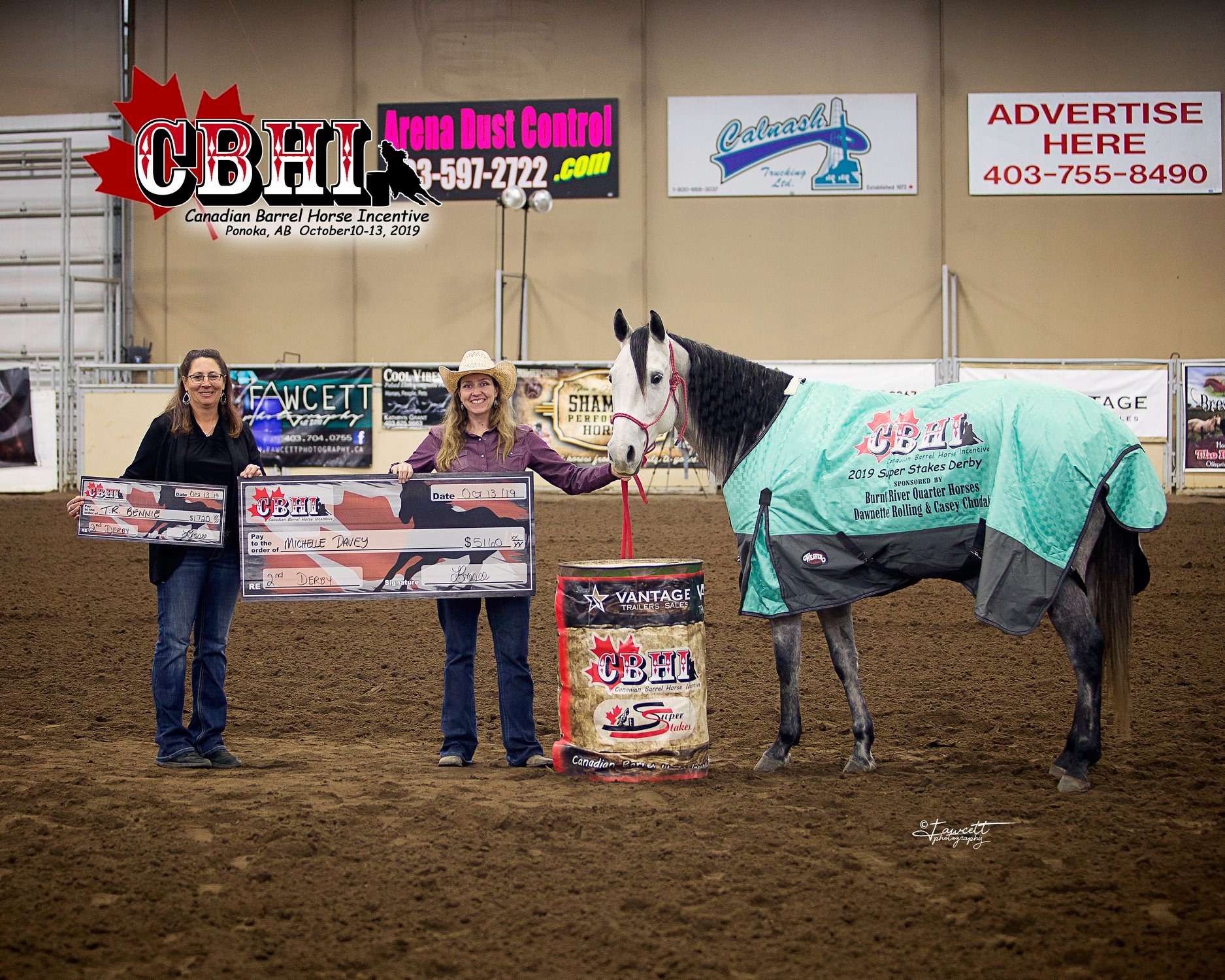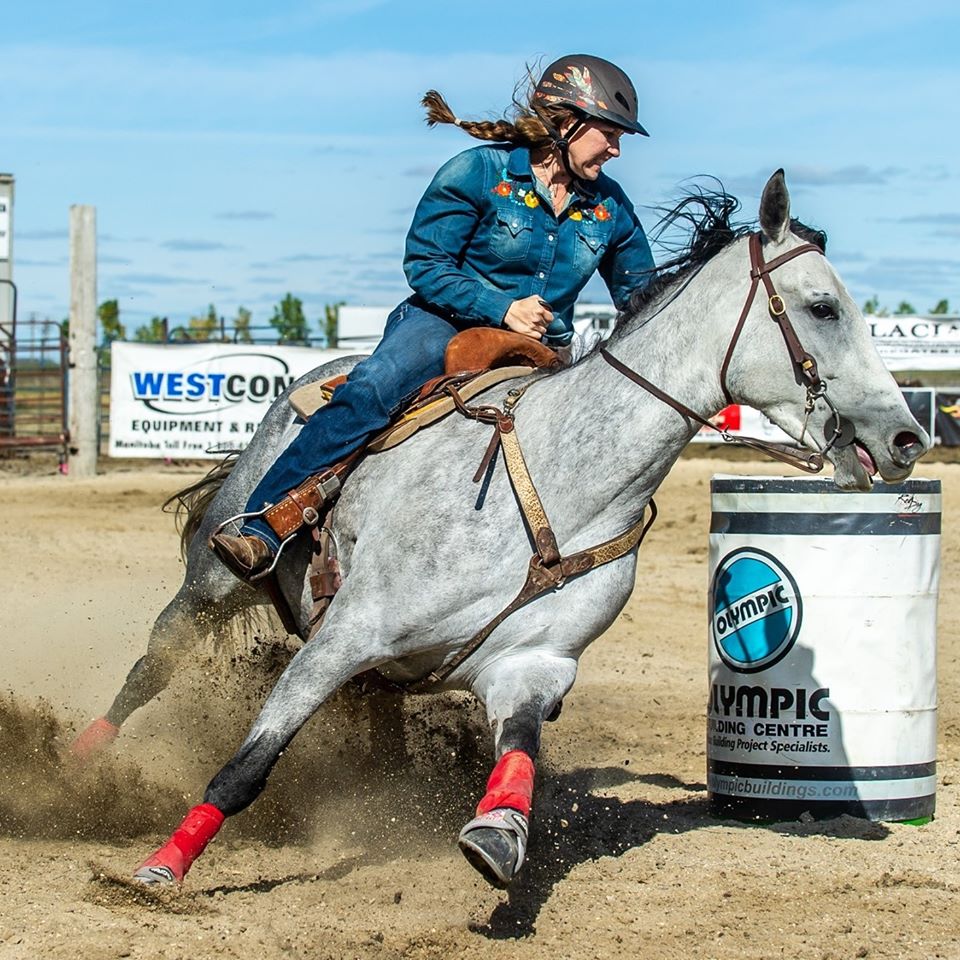 "I am so thankful I signed up for Michelle's boot camp. It has changed the way I look at barrel racing, interactions with my horse and just life in general. She helped me remember that I show up to the barrel race because i love to race with my horse and there doesn't need to be any added pressures attached to that. We put those pressures on ourselves and she helped me to know that my performance in the arena is not who I am and it does not determine my worth. By taking off those expectations and fears from myself I was better able to compete and guide my horse, leaving myself even happier with the results from the jackpot. You will find me doing my pre-run groundings before my run, clearing my mind and connecting to my horse. I have had a first successful season with my 5 year old this past year, and as I come into this season now having a 5 & 6 year old to compete on I am thankful that I have my tools and mind state from Michelle's bootcamp to help me have a successful season!"
Morgan Sach
If you're still reading, then I'm delighted to introduce you to my proven method for mastering your competition mindset…
Next Level Barrel Racing –  STRIDE Coaching Group
with Michelle Davey
Everything you need to transform your competition mindset, so you can dramatically increase your confidence and focus in the arena and finally achieve the success you deserve
I've spent the last several years working with your fellow cowgirls
Competitors who shake in their boots prior to their runs and fear they might lose their cookies before competing

Competitors who win the world when practicing in their backyard, but shit the bed in competition

Competitors who check their brains at the gate and pick them up on the way out, unable to remember their runs

Competitors who are easily distracted and thrown off their game by other riders and event-day circumstances, and choke in competition, even when the win was within reach

Competitors who have the horses to win, but couldn't make it happen
The Result Is…
A highly-practical, down-to-earth, and motivating next level barrel racing coaching group that goes WAY beyond hard work and good luck to give you the tools and skills you need to get a grip on your nerves, improve your confidence, and climb the rungs to the top with ease.
Here's what some of the students have to say!
Kudos to them for embracing the hard stuff for us and coming on video.    You'll meet these ladies and more in the Stride group.
Take your barrel racing to the next level in my STRIDE coaching group and community.
Monthly coaching topics or special guests. (Ashley Schafer on Building Confidence In Horses releases Feb 17th).
Twice monthly live Q & A Coaching calls
Private Facebook community of like minded barrel racers
Access archived lessons and special guests including:
– Bridging The Gap Between Trainer and Jockey with Andrea Udal
– Lessons From A Champion with Michele McLeod
– Trust Yourself 101 (affirmations & muscle testing)
– Energy Healing For Horses 101
– Be Do Have – Growing Your Identity
– Getting Out Of The Suck
– 5 First Aid Steps To Overcoming Nervousness
– Tools & Healing
– Resource list
– Hours of archived Q & A calls
PLUS a new topic or special guest each month!
Here is a behind the scenes tour of the STRIDE membership area.
Gracious members like these will join you on the inside of the next level barrel racing group – STRIDE
Choose a Plan that Works for You
Choose your own adventure!   Purchase Mental Toughness Esssentials on it's own, or get it free with  12 months of coaching at a 10 month price!   Not ready to jump in with both feet?  Pay monthly for the next level barrel racing group – STRIDE. Registration closes midnight CST February 17th.
Stride and Mental Toughness Essentials is now closed.   Please join the waitlist to be the first to be notified when I open again.

10% of all sales will go to the Children's Wish Foundation where the money will be used to grant children who are battling life-threatning illnesses an opportunity to realize their most heartfelt wish.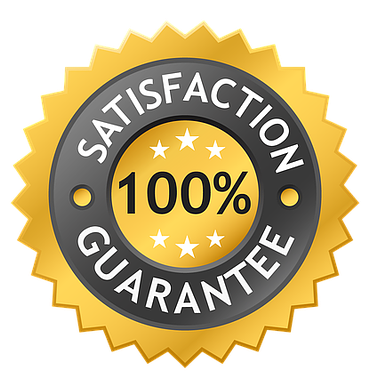 If you are not 100% satisfied with the value I've provided, let me know within 14 days of your purchase and I will refund your money.
As a FREE BONUS for making a year long commitment to your growth,  you'll receive Mental Toughness Essentials.  Here's how it breaks down.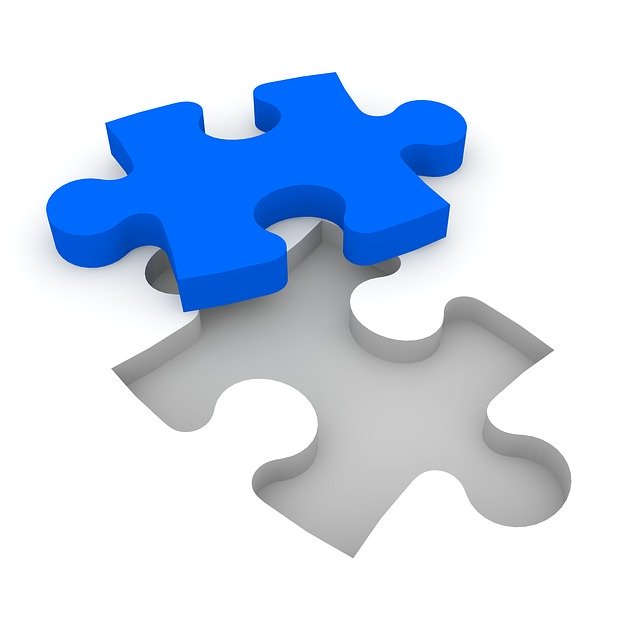 Module 1 –  Know Yourself.   We work on self awareness and self discovery in this module as you start to recognize the stories you've been telling that are holding you back.    You will then redefine who you are, by empowering yourself through intention that will take you where you want to go.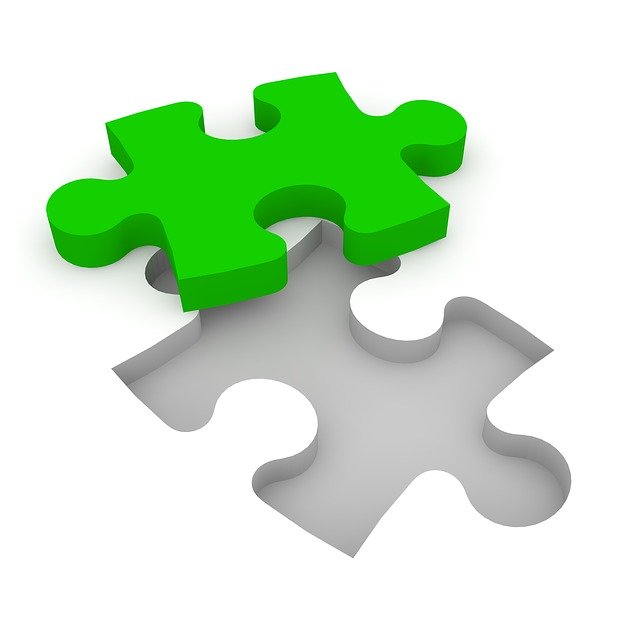 Module 2 – In this module you'll learn what it means to "ride the stride" and how to get yourself into an idea performance state.   You'll learn to modify your vibration and show up like a winner without having to win first to do it.   You'll learn how and why focusing on outcomes and expectations is dangerous to your performance.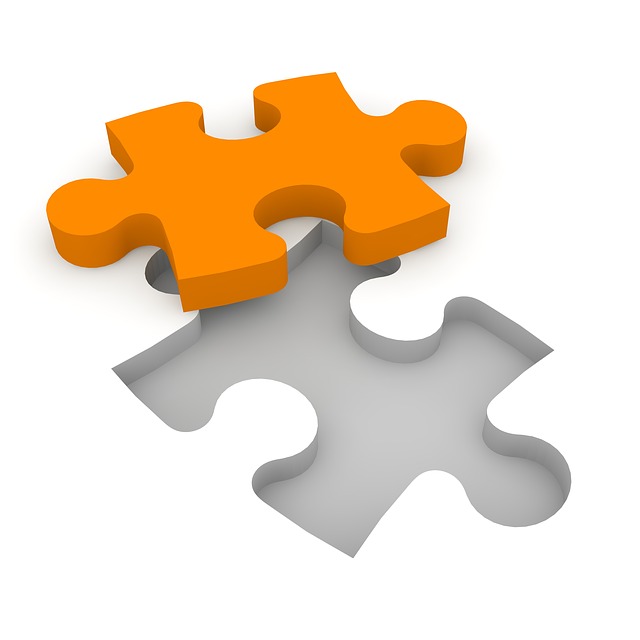 Module 3 –  In this module you'll learn how to protect your vibe and the winners state we created in module 2.   Outside influences like family, friends and foes can impact your performance state, you'll learn to manage that. 
Module 4 –  This module brings all the pieces of the puzzle together.   We will address how fear, self sabotoage, and nerves play into the picture and what to do about them. 
I was looking for that "something" to help me in my barrel racing give me that edge and more confidence.  I started with Michelle a few years ago with the mental toughness boot camp. After that I couldn't get enough of Michelle's wisdom, insight and willingness to help. Not only has she helped me with my mental game in barrel racing but also in my life and relationships. I have learned to keep my nerves under control, how to prepare for my runs, visualize, and set goals. Michelle has helped me create a bond with my horse and how to listen to her and what she needs. To top it off we have been learning some energy work that benefits me and my horse. I am so thankful for that first step that I decided to take to better me and my horse and will continue to learn from Michelle.
Dani Schilla
How it works:
The investment in the Mental Toughness Essentials Course gives you access to the material for the life of the course (indefinitley).   Enrollment in STRIDE gives you access to all the current and archived material while you are a current member. 
Lessons will be released weekly, but you're encouraged to work at your own pace.   Once payment has been made, you'll get your login info in an email.
One module of MTE will be released each week for 4 weeks starting the week of February 17th.
If you are enrolled in STRIDE,  the Ashely Schafer interview will be released on Feb 17th.
If you enroll in the annual plan, you'll receive both!
The entire course and membership is hosted on this website, you'll be emailed a username and password after payment to access the private material.
When you join STRIDE, you'll also receive access to our private Facebook group.
MP3s of all the videos in MTE (listen and learn while you're on the go).  You can download all the audios and save them to your device. 
Clear, step-by-step exercises and meditations to help you practice your tools.
Archived Q & A and coaching recordings from previous calls.
Bonus material that's worth the weight of the entire course alone. It's must do material, but I didn't want to add 3 more weeks to the course.
My favourite personal development books and other resources in a list to keep you pumped about reaching the next level.
PLUS so much more…
"I am beyond grateful for all that I have learnt from Michelle Davey! This lady is the real deal with all her amazing wisdom and knowledge. Her courses and boot camps have taught me so much that has been so valuable to me! I have gained so much more confidence, become more mindful and over all a better rider. All of what I have learnt has also made a huge difference in all of my horses. They are happier and more confident in themselves as well. Myself and my horses have become a better team and we will continue to use the tools we have learnt from Michelle. She is my go-to girl whenever I'm needing advice! Huge thanks to Michelle for continuing to help to make a difference for horses and riders everywhere!"
Lanette Northey
Frequently Asked Questions
How long does the course last?
Mental Toughness Essentials is a 4 week course.   Stride is an ongoing monthly class and coaching program.   Essentials is a one time fee, Stride is a monthly or annual payment to continue with access to Michelle and new material.
Can I save the material for future listening?
Yes, all the Mental Toughness Essential videos also have an audio file that you can download and keep forever. You can download and save any of the worksheets. You're not able to save the videos.
Is this a new and different than boot camp?
If you took the Mental Toughness Boot Camp in 2018 or 2019, you will not want to register Essentials Only. You will will be best suited for either the monthly Stride coaching group to continue your journey or the annual (best price) option.
When do we start?
You will have access to Stride right away.  The first module of Essentials will be available February 17th.   Each module will then be released every Monday morning for Essentials and regular months for Stride.    When we have special guests for Stride there will not be weekly content.
This is a busy time for me, what if I get behind?
That's ok, there are no assignments to had in, no deadlines. Work at the pace you can do comfortably.  You have access to the Stride material as long as you are a member and if you chose Mental Toughness Essentials you'll have that for life.  There is no behind, just do your best.
Do you offer refunds?
After logging in and watching the first module you don't feel like Essentials for Stride is for you, just let me know. You will need to do this within 7 days of your payment. I will refund your payment and revoke your access. I only want happy campers joining us.
Do you offer payments?
I'm sorry I don't. Once the course is started we are full steam ahead.  If you need a budget friendly option the monthly Stride payment is the way to go.
How much time do I need to devote to the material?
For Mental Toughness Essentials, each module will take you about 20 minutes to watch.   You should then plan to spend that on the implementation worksheets.      The Stride coaching group special guest interviews are about 45-60 minutes in length.    The coaching calls we do every second week are usually around 30 minutes (optional but helpful).    When it is a regular coaching month with Michelle, there is 10-20 minutes of material released each week.   You will need time to practice and implement depending on what is taught.     As long as you are a member of Stride you have access to the material.  It doesn't go away so if you have a busy month you can catch up anytime.
I took Boot Camp in 2018, should I take it again?
If you would like a refresher, I would recommend joining Stride monthly or yearly.    You will have the foundation if you've taken boot camp.
I did your Mental Toughness training at an Andrea Udal Clinic, is this still worth me taking?
There will be some overlap in the material, but I assure you there is enough added material you will still receive great value. You also have the benefit of downloading and keeping the recordings too.
I did a Riding From Within Clinic with you, is this still worth taking?
There will be some overlap in the material, but I assure you there is enough added material you will still receive great value. You also have the benefit of downloading and keeping the recordings too.
I took your training phone calls in 2017, is this still worth taking?
There will be some overlap in the material, but I assure you there is enough added material you will still receive great value. This is more than twice the material as what we did in the calls.
Can I share my material with a friend?
The material is copywritten for your eyes and device only. Please keep your login and files to yourself and encourage your friends (and competition) to get their own copy.   It is against our policy if you share your login.
Do you have questions? Ask away.
There are so many things In my life to be thankful for. Great horses, great people and a little bit of luck. The one person that stands out in my mind is Michelle. There was a turning point in my barrel racing career and everyday life. When I opened myself up to Michelle about some things I had been struggling with. Having a session with Michelle was a "game changer" she helped me work through some tough points changed the direction of my life. Every time I get a chance to listen, read or even just be around this lady I jump at the chance.
Andrea Udal