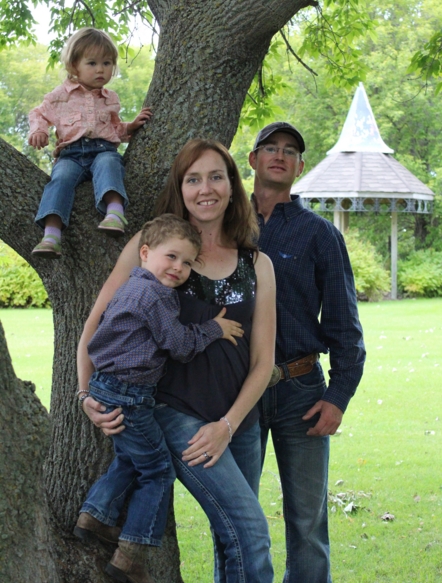 From a very early age Michelle knew that horses would always be a part of her life.  From lead line classes, to high school rodeo, futurities, derbies, Heartland Rodeo, MRCA, CCA and CPRA rodeos things have come full circle.  Now, with a young family Michelle is back to the lead line days.
Some career highlights include qualifying for the NHSRA Finals in 1996, HRA Finals,  CCA finals in 2007 and 2009.  Winning the MRCA Finals in 2011.
Family highlights include marrying Murray Moran in 2008, becoming a mother to Grady in 2010 and Oakley in 2012.
In the fall of 2013, Michelle's equine interests took a dramatic turn. Always believing "everything is energy" she took that thought to a place she'd never imagined. Through life changing healing work done on herself, she quickly learned she too could heal. Being a horse owner, she has found many positive changes, both physical and emotional by also applying the healing to horses.
When not riding or doing energy work, Michelle tends to her other online businesses which include: Rodeoclassifieds.com, StrideWear.ca and BarrelRacingDrills.com.