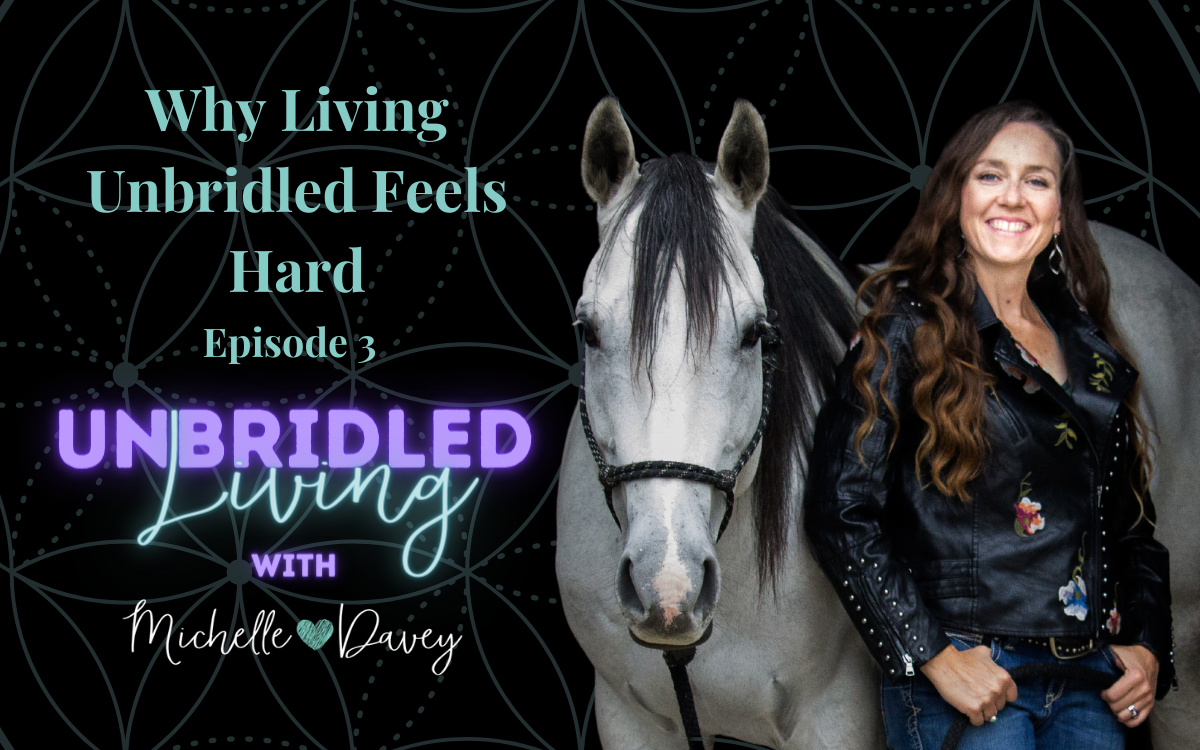 Unbridled Living Podcast Episode 3: Why Living Unbridled Feels Hard
Living "unbridled" can be one of those easier said than done things. I'm not even sure it's something we master, it's simply something to be intentional about. In this episode I talk about the forces and systems out there that go against our desire to follow our hearts and live unbridled. From governments to our own nervous system, there's a lot of energy hitting us from different angles suggesting we live small inside a safe little cage. Brining this all into our awareness is a first step in stepping away from its influence. We do that in this episode.
Join the Conversation
Want to connect or ask me a question? Find me on Instagram or Facebook.
Work with Michelle
Click here for a list of services and 1:1 offers.