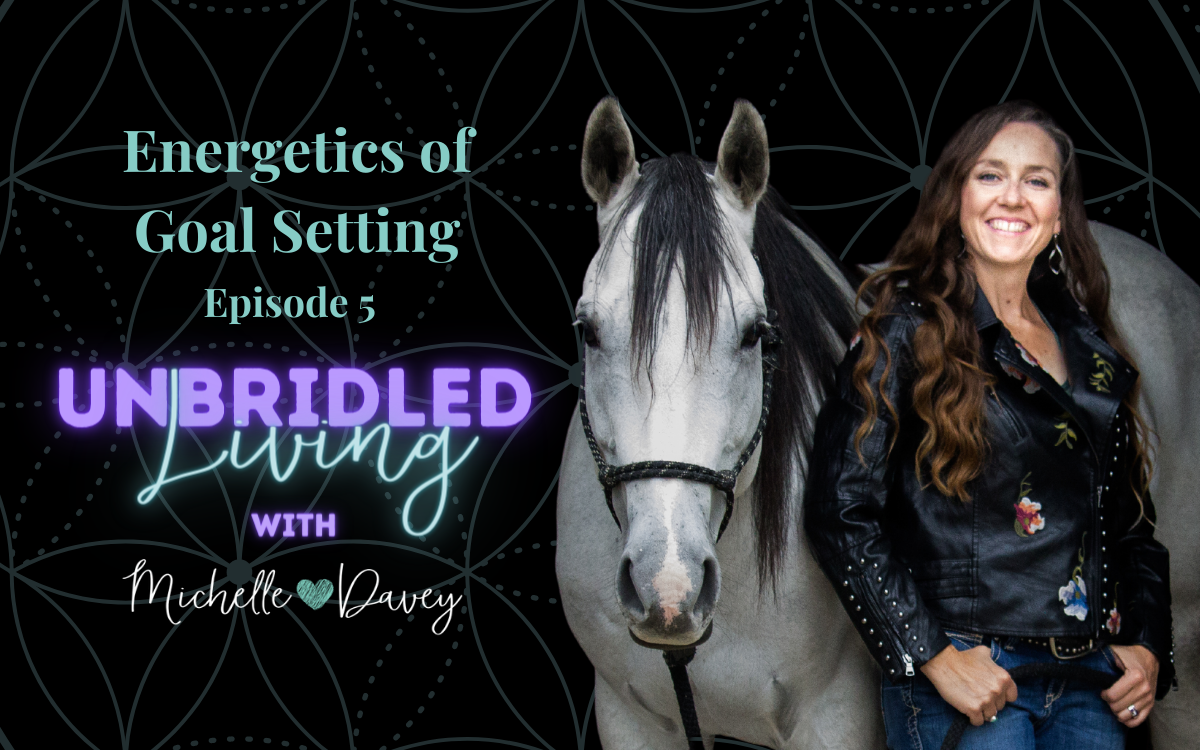 Unbridled Living Podcast Episode 5: Energetics of Goal Setting

Goal setting is good, but how about soul listening and intuition following when it comes to achieving things? In this episode I talk about considering how you want to feel while moving towards goals, as well as tuning into what you truly desire rather than what makes sense, or what everyone else is doing. Many of us are focused on the blood sweat and tears it takes to meet a goal instead of finding ease and pleasure on the way to success. Listen in and see if you can gain some ideas on moving towards the achievements you desire, while operating in the vibration of the result you long for.
Join the Conversation
Want to connect or ask me a question? Find me on Instagram or Facebook.
Work with Michelle
Click here for a list of services and 1:1 offers.