Important question for horse people, cowgirls, and barrel racers who've tried everything from clinics to meditation, but still haven't been able to successfully compete with confidence and joy:
What's the biggest difference between riders who enter the arena with confidence and focus, and those who feel overwhelmed with fear, anxiety and doubt during competition, and get in their horse's way?
If you guessed prayer, meditation, and positive affirmations, you'd be wrong.
If you guessed clinics, more time in the practice ring, and even more podcasts and reading, you'd be wrong.
And if you guessed a new workout program, Keto, and adhering to a strict schedule, you'd still be wrong.
Because while every one of these things has its place, they're only part of the equation.
And unless you've addressed your underlying competition mindset to support your horse and bring your best self to the arena, the wins and feeling of confidence you're working tirelessly to bring about will, at best, keep you at the mercy of your nerves and out of the winner's circle. And, at worst, will wreck good horses and cost you your health and mental well-being.
Let me know if this sounds familiar…
You kick off the morning of competition with pump up music cranked on your pickup's stereo and a to-go cup full of strong coffee reminding you that You Don't Have To Be Perfect To Be Amazing.
You've done the clinics, put in the practice runs, and juggled an already-full schedule to get to this event.
But when you come out of the arena, you're not even sure what happened during your run.
The only thing you ARE sure of is that you failed. Again.
No matter how hard you try, you can't seem to get your shit together. Deep down, you feel like you're never good enough.
As you walk back to the trailer to untack your horse, you hold back your embarrassment, frustration, and anger, and desperately try not to let everyone see you cry.
You were ready to make it to the money this time.
You put up with the busy signal for hours when you tried to get through for entries. Waited patiently when the line up for time onlies was crazy long. Dealt with the flat tire on the trailer before you even pulled out of the yard.
But now, your dream of actually riding your horse like you do at home and having a smooth, clean run feels impossible.
With all that intense effort, and time (and money) spent on your horse, isn't it time you actually started seeing some results in the arena?
You deserve to put years of less-than-stellar runs behind you and feel the pure joy and glory that happens when it all comes together.
You deserve to feel composed and confident in the arena, instead of feeling like there's something wrong with you, and that everyone else is ahead of you.
You deserve ease and joy when it comes to your horses, instead of tearing up with frustration and disappointment when your inner voice tells you that you're not good enough.
The 3 reasons you're still struggling to bring your A game to competition
(and how to master your mindset once and for all)
Reason 1: You're convinced that you shouldn't spend money your yourself because you're not worthy of the expense.
Just because you might not have had it together in the past and didn't do right by a horse or two doesn't mean that you can't learn a new way to do things.
Even the most determined, dedicated, and hard-working do-it-yourself-er can't do it all.
Looking in the rear view mirror won't get you to where you want to go.
Getting help and putting yourself first will.
Reason 2: Hard work is your go-to for success.
Early mornings in the barn. Practicing runs over and over. Adding in yoga, running, weights, Keto. Driving hours for clinics and workshops.
If you put in enough time and effort, it'll pay off. Right?
Except the harder you work, the more of a basket case you are.
What you need is to get at the beliefs that are holding you back, so that you can shift your energy and let go of the ideas getting in your way.
Reason 3: You're convinced that winning comes easier to other people.
When it comes to making it into the money, you think that there's a special something that winners have – and that you don't.
In fact, you're pretty sure that there's something unfixably wrong with you.
The reality, though, is that everything you've experienced up until now how been important to your growth. By developing a different way of looking at things, you'll have the opportunity to gain momentum and change your life.
It was hard for me to admit that I needed this help, and I wondered how effective this could be, but honestly, it changed my life. I was at a very tough point in my life mentally and I was really just planning on giving up and quitting. This course has relit the fire in me to continue to run barrels and has given me the tools to create a more positive outlook in all areas of my life. This course has helped me see and create more positives each day, in and out of the arena. My horse now walks to me in the field instead of away and I've been able to come out of the arena smiling because I'm focused on our personal wins. I'm grateful for all the light bulb moments I had throughout this course and have even been able to help others with what I learned.
Kaity Oakley
Bringing Your "A" Game To Competition Is Easier Than Ever
If you've made it this far, you ALREADY know that changing how you approach events is critical to your success in the arena.
I don't need to remind you of that.
But maybe you didn't know that by addressing your competition mindset using the 6-week Mental Toughness Boot Camp system that I'm about to share with you, you'll also have the power to:
support your horse and bring your best self to the competition arena – whether you're a total beginner or experienced horse person

transform your competition mindset, so you can dramatically increase your confidence and focus in the arena and finally achieve the success you've worked so long and hard for

let go of old stories and limiting patterns to infuse fresh energy and healing into your life –  in AND out of the arena

align yourself with the energy of success and foster a winner's energy, so you can finally recognize your true potential and value as an individual

make positive changes in all areas of your life that flow out to you family, friends, and horse

increase consistency in your runs and perform at the same level (or even better!) in competition as you did in practice
Yes, these outcomes are totally within reach for you (whether you're just starting out in competition or are an experienced rider)…
… but they DO depend on taking a tried-and-tested, mindset-focused approach.
One that takes advantage of lessons and tools that took me decades of competition and study to learn, WITHOUT you having to figure it out the hard way.
One that's helped hundreds of my students change THEMSELVES and leave the arena feeling like winners, without practicing harder or longer.
And…
One that you'll look back at a couple of months from now when you're driving home from an event, knowing that you showed up as the best horseperson you could be.
So who am I to teach you this?
I'm Michelle Davey, and when I'm not swigging a hot drink from my favorite motivational mug, looking for the next event to enter, or singing along to Eric Church while driving to the next jackpot, I'm coaching my clients through their nerves and anxiety and empowering them to dig themselves out of the trenches, get a grip on their ego, and compete with confidence. 
I'm not someone who's into:
riders who hard on horses and train through fear

telling you to do something that I don't do myself – I walk my talk

pretending that I have my own shit perfectly figured out at all times
I stand beside my students in their struggles and help them overcome their ego, frustration, and fears so that they can feel like winners before they even compete.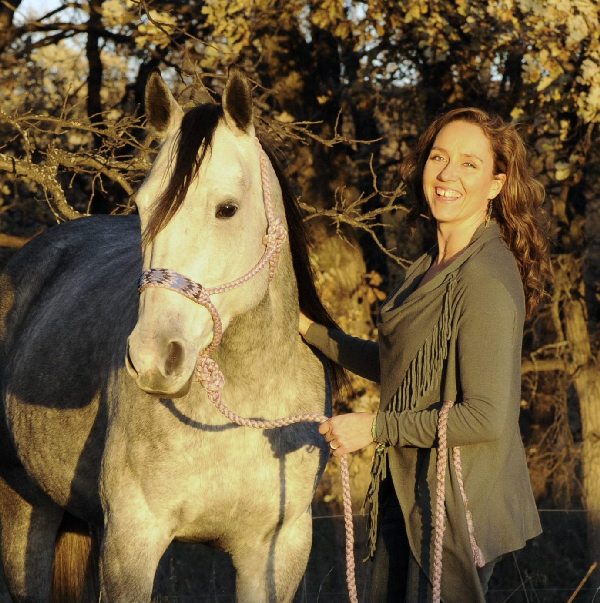 "I am so thankful I signed up for Michelle's boot camp. It has changed the way I look at barrel racing, interactions with my horse and just life in general. She helped me remember that I show up to the barrel race because i love to race with my horse and there doesn't need to be any added pressures attached to that. We put those pressures on ourselves and she helped me to know that my performance in the arena is not who I am and it does not determine my worth. By taking off those expectations and fears from myself I was better able to compete and guide my horse, leaving myself even happier with the results from the jackpot. You will find me doing my pre-run groundings before my run, clearing my mind and connecting to my horse. I have had a first successful season with my 5 year old this past year, and as I come into this season now having a 5 & 6 year old to compete on I am thankful that I have my tools and mind state from Michelle's bootcamp to help me have a successful season!"
Morgan Sach
If you're still reading, then I'm delighted to introduce you to my proven method for mastering your competition mindset…
Mental Toughness Boot Camp
with Michelle Davey
Everything you need to transform your competition mindset, so you can dramatically increase your confidence and focus in the arena and finally achieve the success you deserve
I've spent the last several years working with your fellow cowgirls
Competitors who shake in their boots prior to their runs and fear they might lose their cookies before competing

Competitors who win the world when practicing in their backyard, but shit the bed in competition

Competitors who check their brains at the gate and pick them up on the way out, unable to remember their runs

Competitors who are easily distracted and thrown off their game by other riders and event-day circumstances, and choke in competition, even when the win was within reach

Competitors who have the horses to win, but couldn't make it happen
The Result Is…
A highly-practical, down-to-earth, and motivating 6-week system that goes WAY beyond hard work and good luck to give you the tools and skills you need to get a grip on your nerves, improve your confidence, and climb the rungs to the top with ease.
There are so many things In my life to be thankful for. Great horses, great people and a little bit of luck. The one person that stands out in my mind is Michelle. There was a turning point in my barrel racing career and everyday life. When I opened myself up to Michelle about some things I had been struggling with. Having a session with Michelle was a  "game changer" she helped me work through some tough points changed the direction of my life. Every time I get a chance to listen, read or even just be around this lady I jump at the chance.
Andrea Udal
Here's how it breaks down: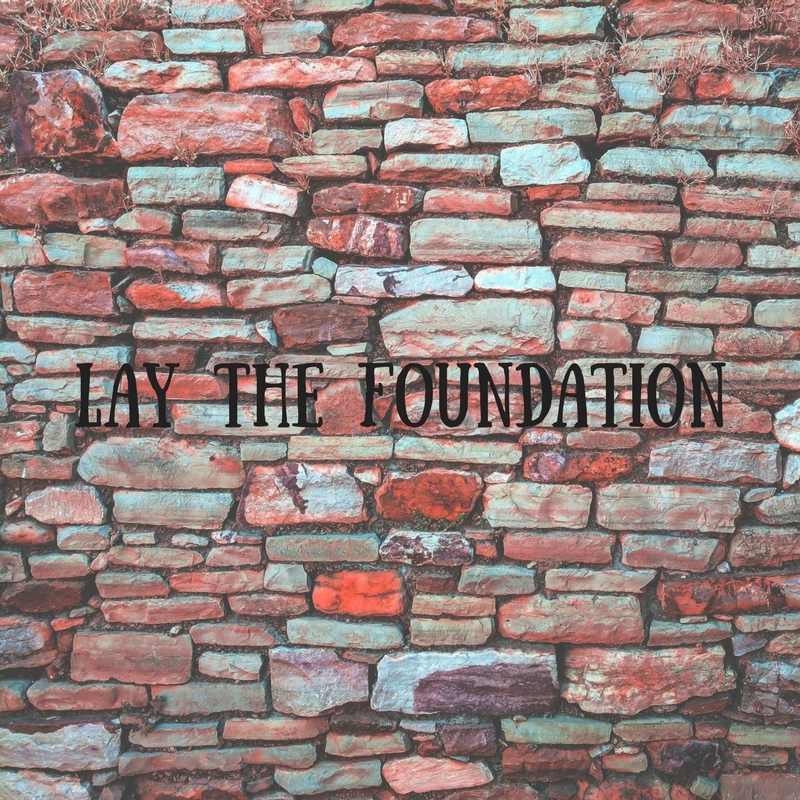 Module 1 – We put down the footings and shift your perception about yourself and the relationship you have with your horse. Learn to work with your inner success mechanism instead of against it. Become aware of the stories you're telling yourself and learn to clear them out so you can step into more confidence and a new way of being.  Find out about your conscious mind, your subconscious mind, your core beliefs, and your limiting beliefs, so you can start clearing around and healing them right off the hop.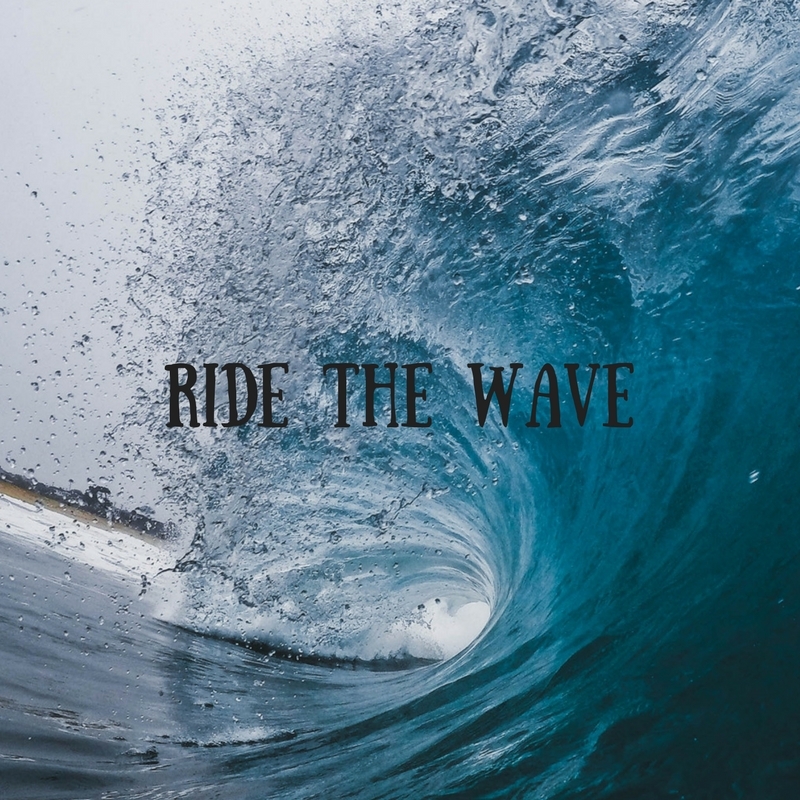 Module 2 – Learn about the winner's frequency and how to maximize that feeling. Develop your ability to take all experiences at face value so that you're not riding the ups and downs to emotional extremes and can instead ride the wave – in the arena and in life. Know exactly what steps to take when you find yourself in a rut or can't find your groove.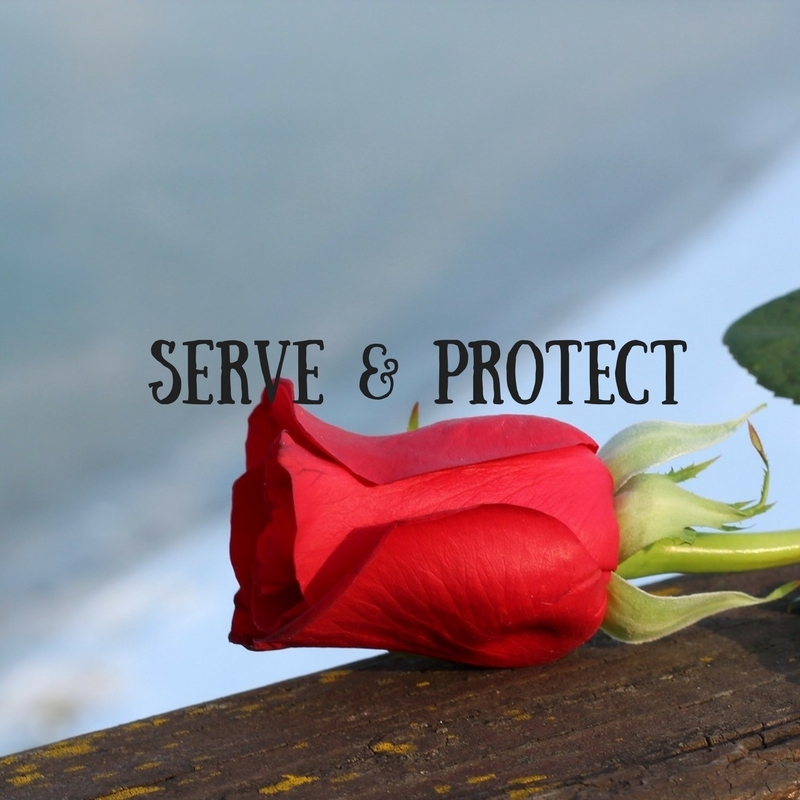 Module 3 – Reduce the influence that Negative Nellies and distractions have on your energy and performance. Discover tools that help you keep your energy even around other people so you don't take on their negative and nervous energy and blow your events.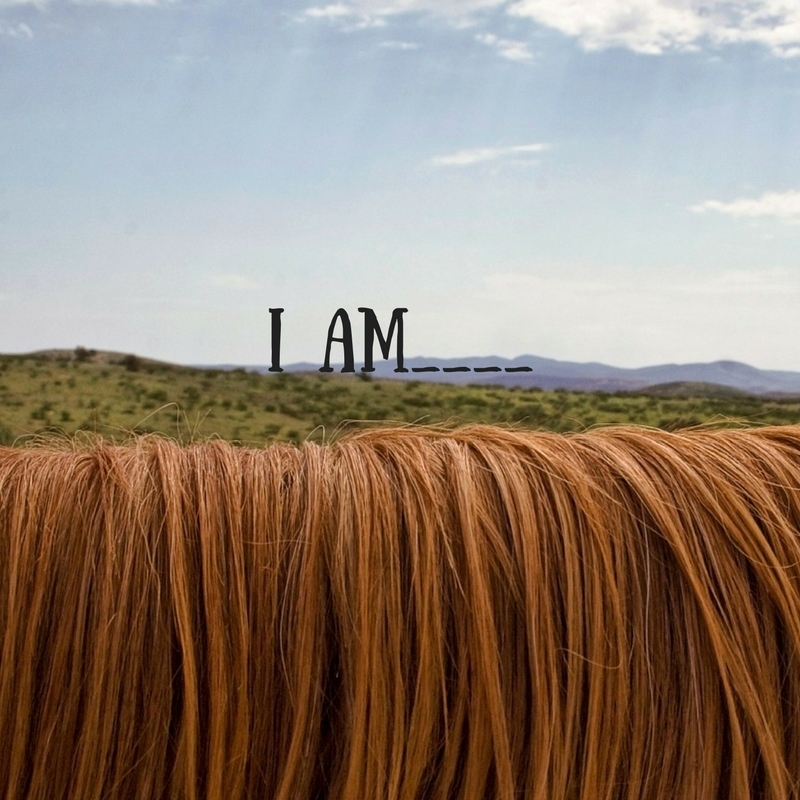 Module 4 – Assess who you've been telling yourself who you are, and step into who you need to be to achieve your desires. Get out of self-judgment and learn to reframe the conversations you have in your head. Find a better conversation with yourself and know that you're worthy of all the success you desire. Learn how your ego has been affecting your game and what to do about it.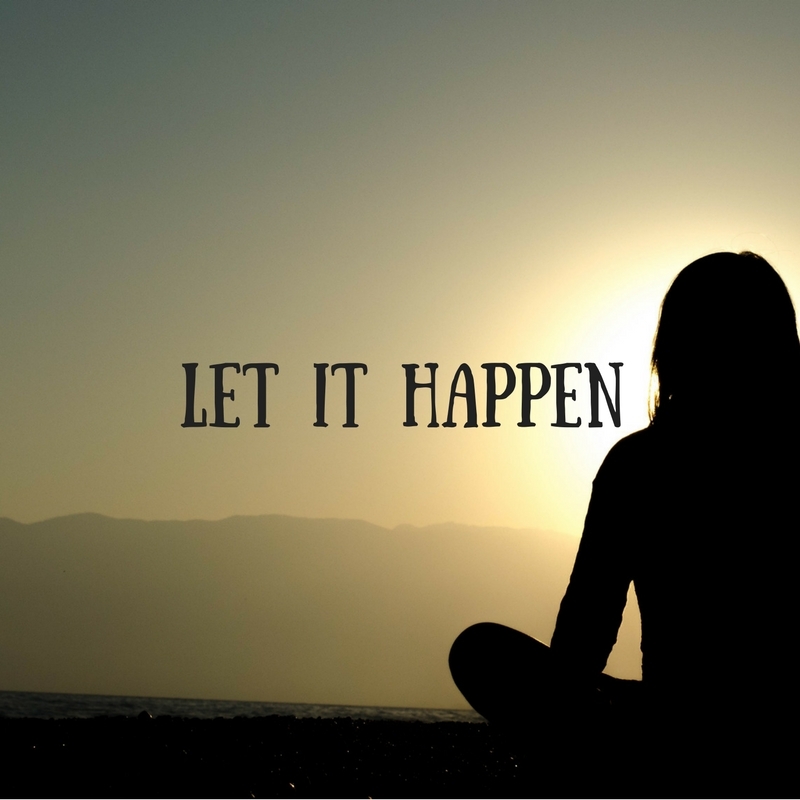 Module 5 – Choking will be a thing of the past as you gain skills to allow your performance to unfold with ease. Learn what causes self-sabotage and how to make it a thing of the past. Gain skills that allow your performance to unfold with ease, instead of feeling like you have to try to make things happen. Develop the ability to be present and ride the stride you're in.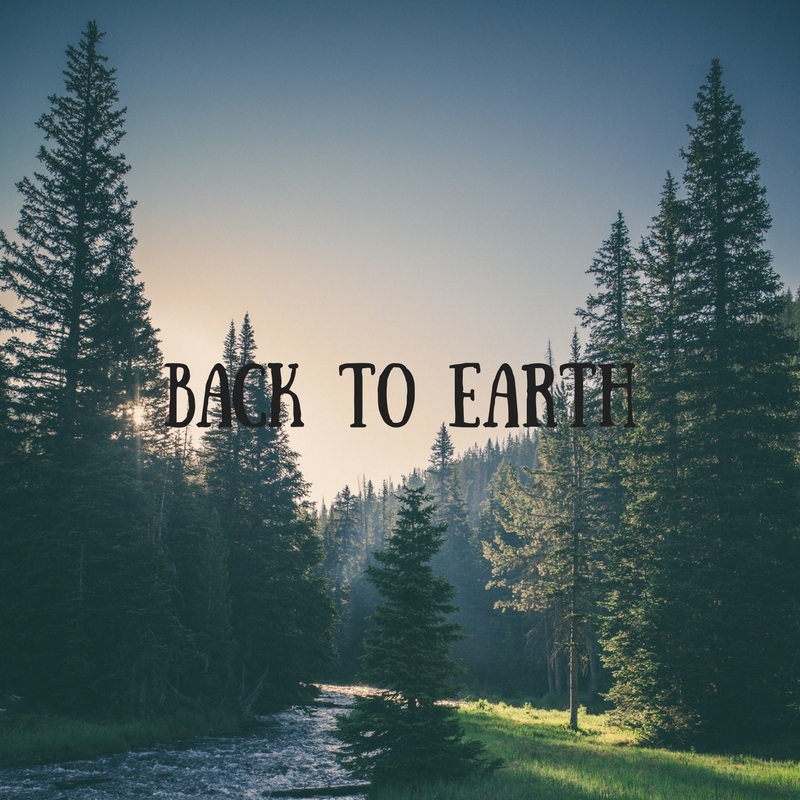 Module 6 – Figure out where your nerves and fears are coming from – and what to do with them. Get the tools you need to build on your sense of self and "enoughness" and channel the butterflies in your stomach into a beautiful formation. Identify your specific fears and learn how to manage them by changing the stories you tell yourself and staying grounded.
As if that wasn't enough, we take things to the next level with my 8 powerful bonuses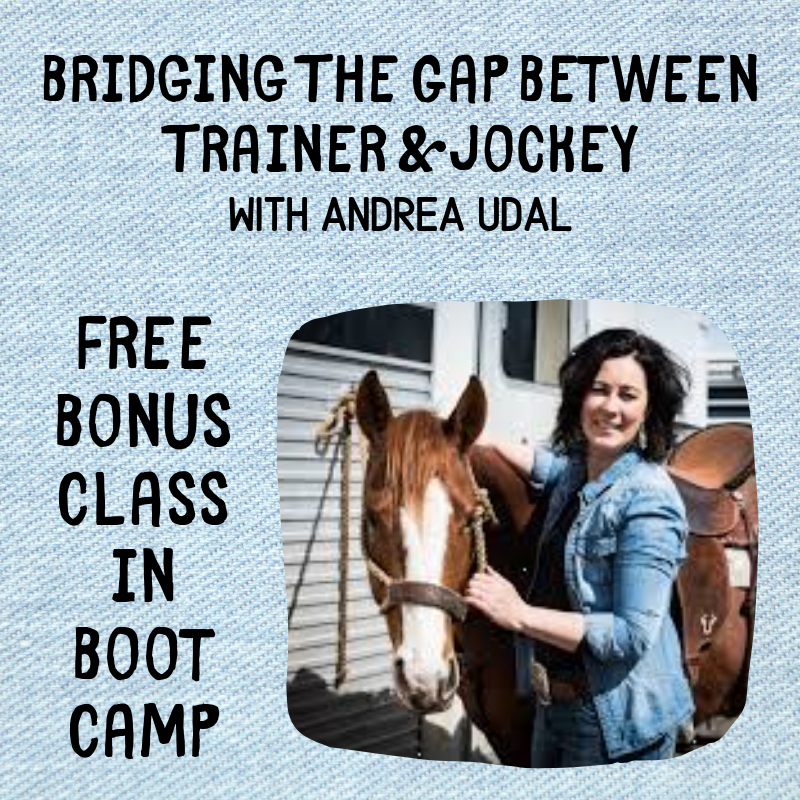 Brand New Addition!  – Extensive Masterclass Training With Andrea Udal ($195)
Michelle joins forces with barrel horse trainer, competitor and clinician Andrea Udal to talk about what it takes from both a training perspective and a mindset perspective to go from trainer to jockey, plus how to trust your training.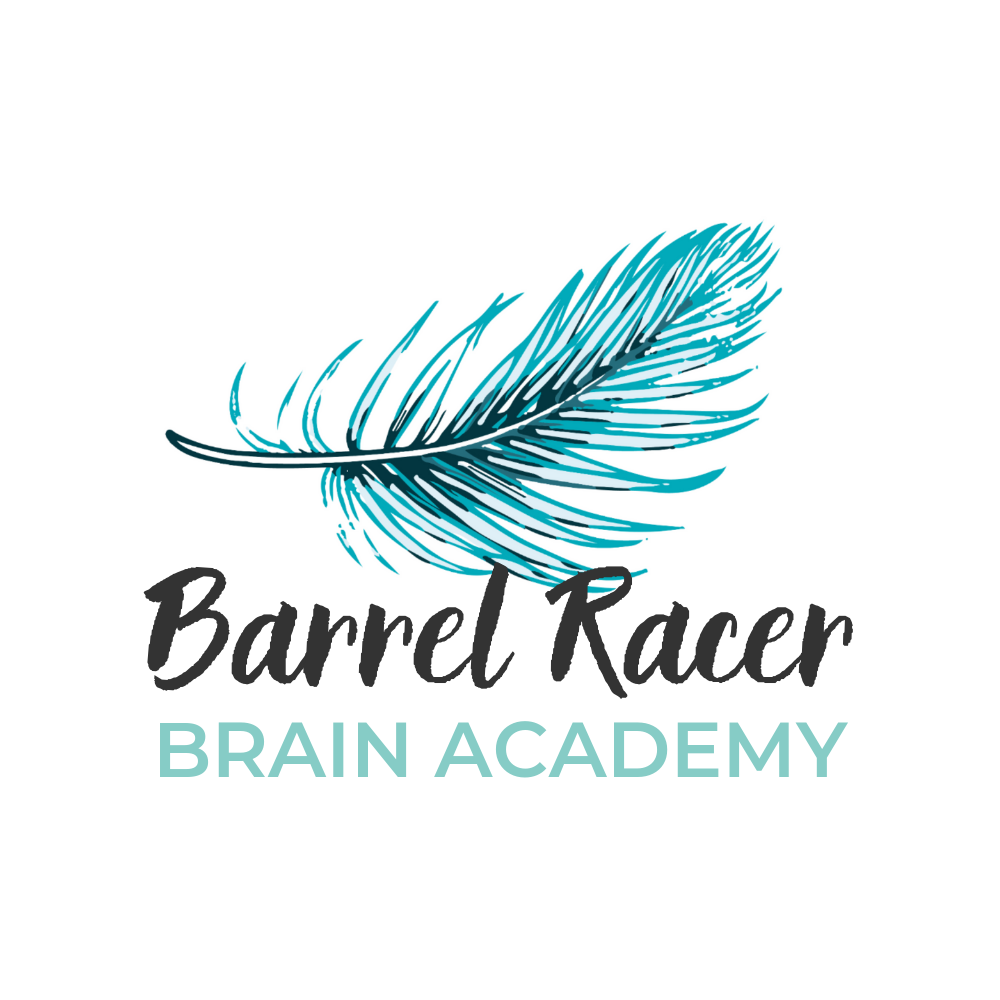 Brand New Addition #2 – 1 month free in the all-new Barrel Racer Brain Academy ($27 savings, priceless value)
Join other barrel racers and horse people in this community of like-minded women.    We join together online, each month to learn and implement our boot camp skills so we continue to become more confident and focused in the arena.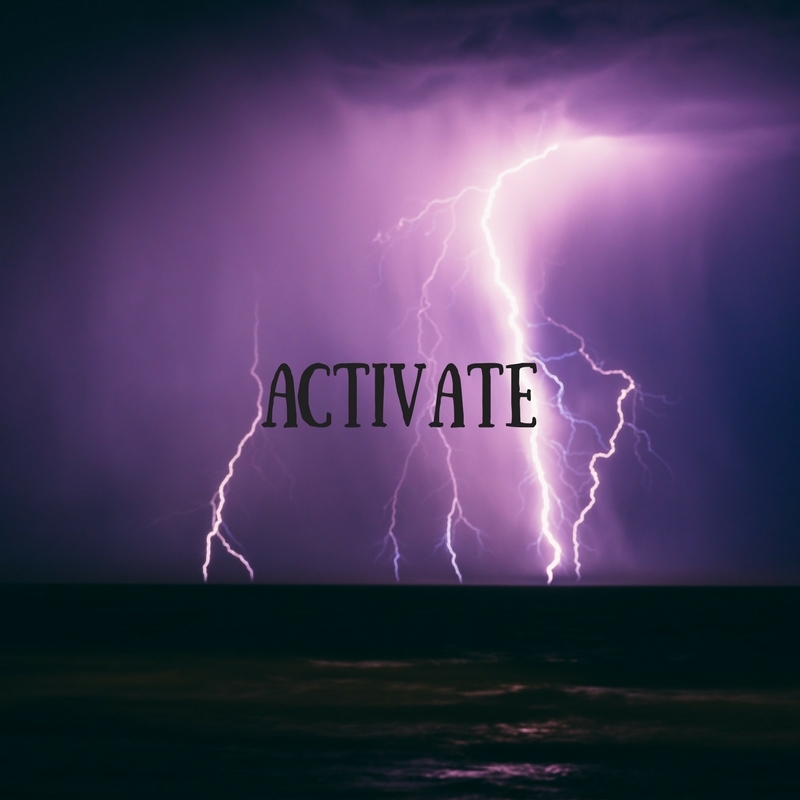 Bonus 1 – Affirmative Action – Activate ($195)
A step by step method of building your own affirmative statements and activating them. Change your own core and limiting beliefs and activate your inner winner.  This is an energy shifting technique I use in all my workshops and you get it here free!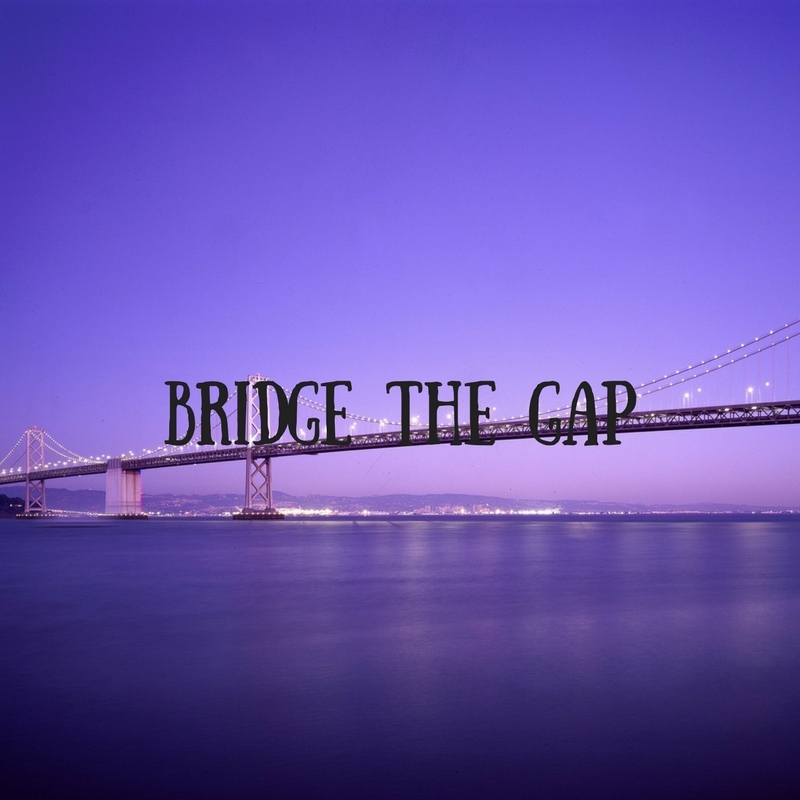 Bonus 2 – Bridge The Gap  ($55 value)
Learn to build questions that bridge the gap between where you are and where you want to be. Asking the right questions will allow the Universe to respond with the answers you've been looking for.  An amazing method of manifesting all the jazz you want in your life.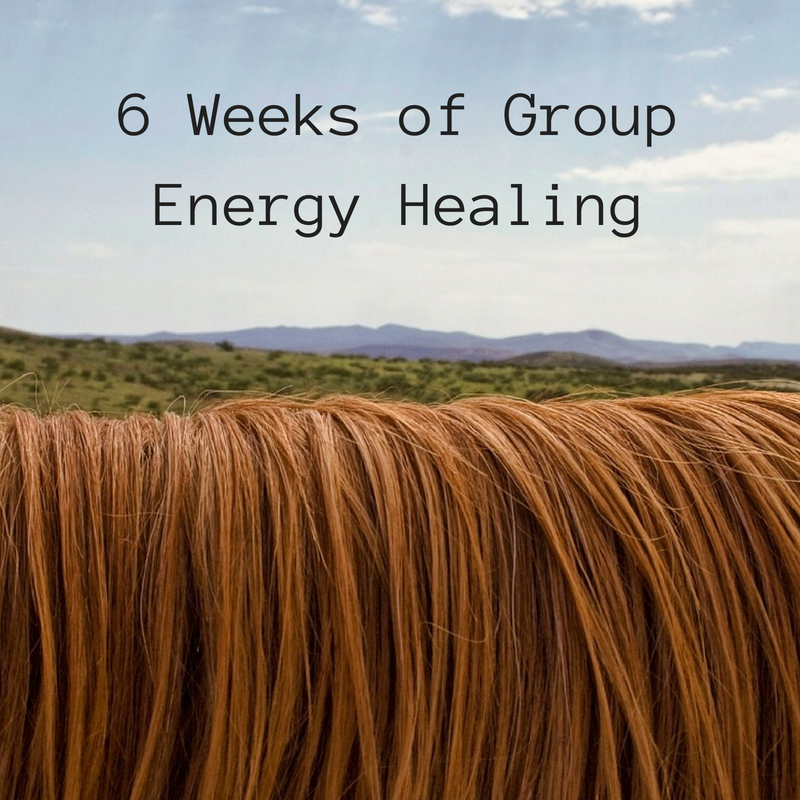 Bonus  3 – Group Energy Healing (Valued Over $400)
Each week, for 6 weeks, I'll be holding space for the entire group that's registered for Boot Camp. I'll be doing behind the scenes energy healing to support your growth and highest good. Purchased individually, this healing would cost you over $700. But by working on everyone as a group, I can provide a similar level of support at a more cost-effective price.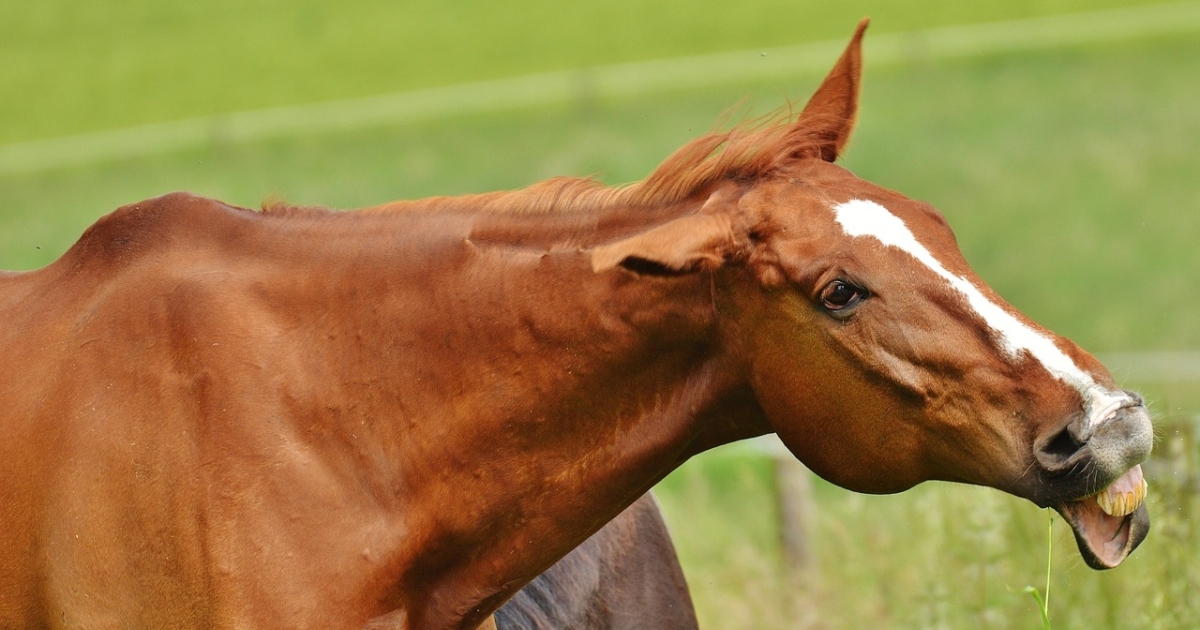 Bonus 4  – Affirmation Printables – Just For Fun
My favorite affirmations from the material in this course that you can print out and tape to your mirror or cupboards. Somewhere you'll see them and be reminded of the message.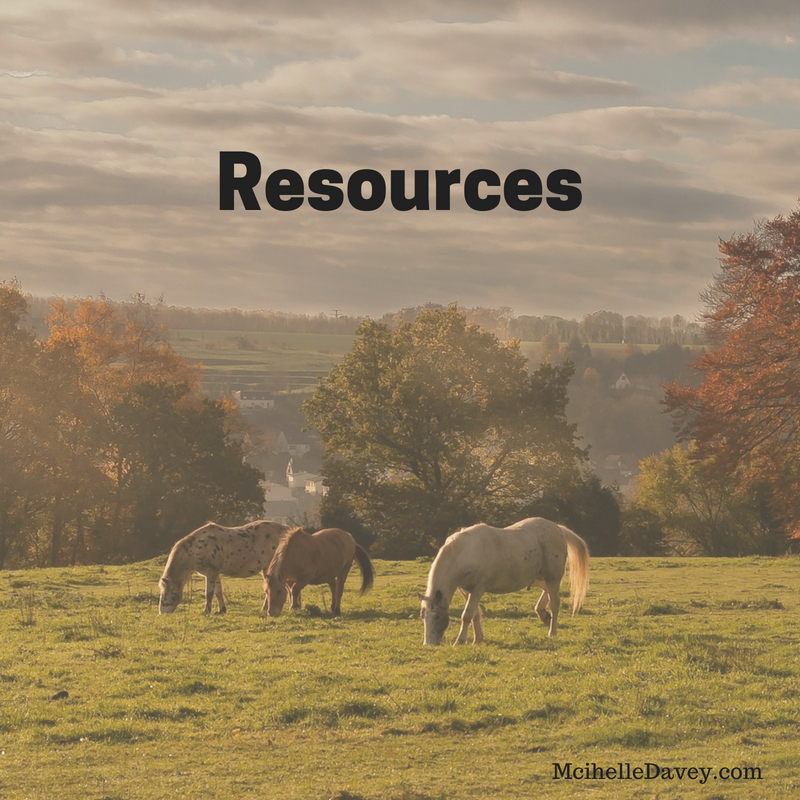 Bonus 5  – Comprehensive Resource List
A growing list of resources that includes my most recommended books, videos, TED talks, and authors. You'll find info that motivates me to live my best life and share my gifts every single day.
When I first saw this course available I knew I had to enroll.  I was having trouble goal setting for the upcoming year and figuring out where I needed to focus my attention & energy most.  I knew I needed to up my mental game & make some changes, I just wasn't sure where, or what though.  I learned so much about the power of our own mind, what we believe, & how it can affect our performance & relationships in & out of the arena.  I also made a shift in my thinking as far as what goal setting is for me, & what success is for me.  I realized that perfectionism & trying to "make" things happen isn't actually the best approach to making our dreams a reality.  Sometimes things we "thought" we wanted aren't "actually" what we want.  I had an insanely transitional year where I ended up losing 2 of the best horses I ever owned, all my plans went up in smoke, & I came out of it all a better person with a stronger, clearer mind.  I believe this course played a HUGE part in my survival of a very challenging summer.  The Q&A portion of the course is awesome & I think a lot of us are going through similar struggles or growth periods & it is reassuring knowing you are not alone.  We can all learn from each other & I think anyone can benefit from this course 🙂
Jody Pancoast
Boot Camp Registration is now closed.   Please sign up for our free tips and stay in the know for if and when it opens next time.
How it works:
Registration closes Thursday, June 20th at midnight.
The investment in this course gives you access to all of the material for life.   You also get access to any upgrades and additions I make for future classes.  The cost of the course is just $267 CDN  (that's almost free for my US friends – kidding but your credit card will do the exchange and it will come in around $200).
Money Back Guarantee:  You get immediate access to Module 1 and the Bonuses.  If you don't like what you see, let me know by June 24th and I'll refund your money.
Lessons will be released weekly, but you're encouraged to work at your own pace.   Once payment has been made, you'll get your login info in an email (NOTE: etransfers take longer to process, so please allow time to process your registration and set up your login info).
One module will be released each week starting with Module 1 the week of June 17th.    You'll have access to all the bonuses right away except the Andrea Udal and Barrel Racer Brain Academy.   BRB Academy will open the start of July and Andrea's bonus will be available near the end of Boot Camp as your graduation bonus. 
The entire course is hosted on this website, you'll be emailed a username and password after payment to access the private material.   If you don't get your login, check your spam and if you still can't find it, email michelle@michelledavey.com and we will double check your email. 
MP3s of all the videos (listen and learn while you're on the go).  You can download all the audios and save them to your device. 
Clear, step-by-step exercises and meditations to help you practice your tools.
Recorded Q&A sessions for each module where I answer your submitted questions.
Opportunity to have your very own questions answered each week.
Over 6 Hours of archived Q & A recordings from previous boot camp sessions.
Bonus material that's worth the weight of the entire course alone. It's must do material, but I didn't want to add 3 more weeks to the course.
My favorite personal development books + resource list to keep you pumped about reaching the next level.
Did I mention access to this course for life?
After taking the Mental Toughness Boot Camp I notice that I am in more control of my emotions and I don't get distracted by other peoples "stuff".  I liked that we could access the materials anytime. Life gets busy and I never felt like I had to rush through the material because I knew it was there. LOVED the audio downloads. I listen to the course in the car all the time! This course was really helpful for LIFE in general, not just the arena.
Candace Cunningham
Before Mental Toughness Boot Camp I was unsure, lacked confidence and the "winning attitude". I was stuck feeling like my nerves were out of control And that I didn't feel like I could win. Now  I have a lot more confidence and I can feel a difference in my "winners attitude". The tools I learned to help manage my nerves and fears have been super helpful. My horse and I went from running in the 2D/3D to finishing the season running in the top of the 1D! We are definitely a more solid and confident team now. I really liked the option of both video and audio. I was able to watch the videos first and then listen to the audios while driving after!
Dani Schilla
I love personal development, meditation, mental hacks, and barrel racing, so naturally I was drawn to Michelle's program. I felt the competition world held a lot of potential personal growth for me because it was a space I had never felt really comfortable and I knew my performance was often inconsistent.
I generally feel that if I come away with one or two strategies from a program or clinic, it has been money well-spent so I expected to find at least one or two things that would help me deal with my nerves and lack of self-confidence when I showed up to a rodeo. What I didn't expect was that I found Michelle's program and content provided me with some of the main strategies that I use in my life to identify and deal with limiting beliefs, combat anxiety, and cultivate feelings of worth where I used to feel inadequate and self-conscious.
I have spend thousands of dollars in personal development over the past year and did not expect Michelle's fairly-priced course that I purchased to become a better barrel racer to provide some of the most valuable tools I now use daily. I understand you may find the context of Michelle's course more relatable if you compete with horses, but honestly, I can't recommend her work to any human enough. She concretely explains concepts like grounding, that might seem a little airy-fairy at first, but I use this practice multiple times a day to deal with any sort of stress or anxiety. I love having the audio files to return to again and again, especially when putting on long competition miles. Whoever you are, whatever you do, I encourage you to invest in not only making your competition experience better with Michelle's guidance, but your life as well.
Cristy Duce
Before taking MTBC, I was feeling extremely frustrated and had lost the joy that I used to get from competing. I was experiencing a lot of self-doubt and actually considered taking a break from barrel racing. Through the skills that I learned in Boot Camp, I was able to learn and apply strategies to keep myself grounded and redirect negative thoughts. I learned to use and eventually believe the mantra: "I am enough". I have listened to the modules many times since initially completing MTBC, and every time I learn something new or am able to apply it at a deeper level. I have learned to use grounding techniques to an extent that I am able to enjoy every run I make because I can find the "win" in every situation- from accomplishing a personal best pattern to simply appreciating that I got to spend the day at a barrel race with my horses and my friends. : )
Initially I was worried about the cost and time commitment of MTBC, however, the format of the modules allowed me to download the audio and listen while driving or riding. I could work at my own pace with the ability to go back to review sections that really hit home for me. Michelle is so good and answering questions and clarifying content to help personalize the strategies to your individual situations. Looking back, I believe that I've gotten an exponentially more personal return than my initial financial investment.
Since completing MTBC, I feel like I have made a complete transformation. I am able to focus on my runs in such a way that I have not only had more success in the arena, but out of it as well. I am able to appreciate all of the "wins" in life because I know that I am so much more than what happens in the arena. Thanks to Michelle and MTBC, I am enjoying every minute of being able to sit back and "Ride the Stride". Thank you!!
Connie Buck
Frequently Asked Questions
How long does Boot Camp last?
I'll be here to answer your questions and provide energetic support for 7 weeks. 6 weeks of modules and 1 after for extra questions. You have access to the material for a full year from the time you register and purchase.
Can I save the material for future listening?
Yes, all the videos also have an audio file that you can download and keep forever. You can download and save any of the worksheets. You're not able to save the videos.
Is this a new Boot Camp?
If you took the Mental Toughness Boot Camp in March of 2018, you will not want to register for the summer session. You will, however, have the benefit of receiving even more content as you'll have access to the Q and A's from this session and any additional material.
If you did the Boot Camp calls in 2017, you would benefit from this beefed up version as it has more than twice the material offered previously.
When do we start?
You will have access to bonuses right away and the first Module will be available June 17th.   Each module will then be released every Monday morning.
This is a busy time for me, what if I get behind?
That's ok, there are no assignments to had in, no deadlines. Work at the pace you can and remember you have a full year to finish up or listen a second or third time. There is no behind, just do your best.
Do you offer refunds?
After logging in and watching the first module you don't feel like boot camp is for you, just let me know. You will need to do this within 7 days of your payment. I will refund your payment and revoke your access. I only want happy campers joining us.
Do you offer payments?
I'm sorry I don't. Once the course is started we are full steam ahead.
How much time do I need to devote to Boot Camp?
Each week's Module has 45 minutes to 1 hour of video. There are also worksheets and bonus material for you to work on. I'd allocate 1 and a half hours a week. There are also Question and Answer videos to watch for your group and archived groups. You could spend another several hours on those. You will also want to be practicing what you're learning, but that can work into your daily riding and competing schedule.
I took Boot Camp in 2018, should I take it again?
You can upgrade your account if you'd like to continue having access, but this is the same material, so it's up to you if you'd like to join us again.
I did your Mental Toughness training at an Andrea Udal Clinic, is this still worth me taking?
There will be some overlap in the material, but I assure you there is enough added material you will still receive great value. You also have the benefit of downloading and keeping the recordings too.
I did a Riding From Within Clinic with you, is this still worth taking?
There will be some overlap in the material, but I assure you there is enough added material you will still receive great value. You also have the benefit of downloading and keeping the recordings too.
I took your training phone calls in 2017, is this still worth taking?
There will be some overlap in the material, but I assure you there is enough added material you will still receive great value. This is more than twice the material as what we did in the calls. Look back in your emails from me that I sent in March for a special code 😉
Can I share my material with a friend?
The material is copywritten for your eyes and device only. Please keep your login and files to yourself and encourage your friends (and competition) to get their own copy and benefit from the added energy work.
Do you have questions? Ask away.