Learn The Skills, Strategies & Tools
You Need To Bring Your "A" Game To Competition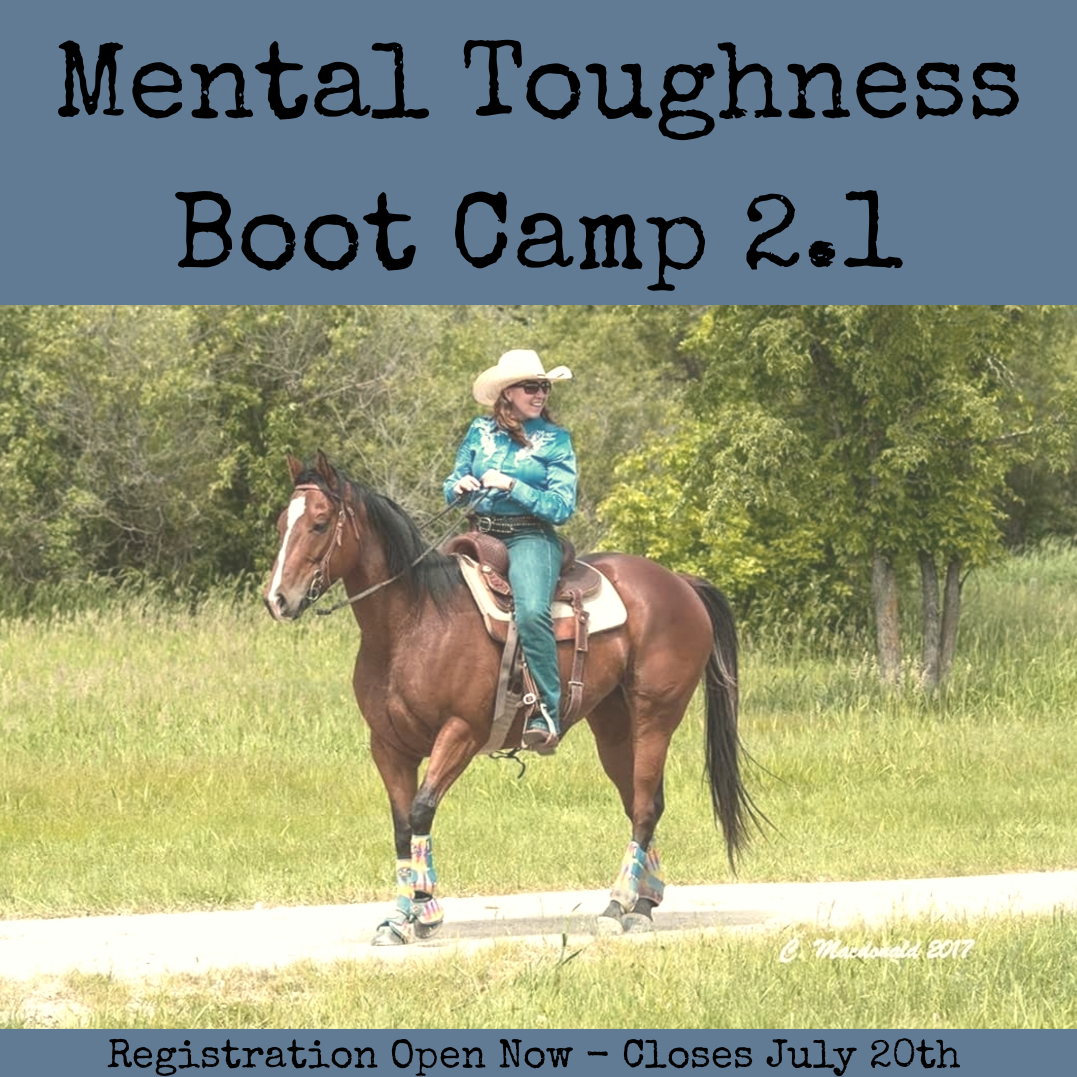 Master the skills that are needed to support your horse and bring your best self to the competition arena – whether you're a total beginner or experienced horse person.
Mental Toughness Boot Camp provides everything you need to transform your competition mindset, so you can dramatically increase your confidence and focus in the arena and finally achieve the success you deserve.
The course includes videos, audios and worksheets with added lessons and resources to help you succeed.  It's all hosted on this website. 
Plus fresh energy and healing infused in each lesson to help you let go of old stories and limiting patterns, so you can ride to success.
There are so many things In my life to be thankful for. Great horses, great people and a little bit of luck. The one person that stands out in my mind is Michelle. There was a turning point in my barrel racing career and everyday life. When I opened myself up to Michelle about some things I had been struggling with. Having a session with Michelle was a  "game changer" she helped me work through some tough points changed the direction of my life. Every time I get a chance to listen, read or even just be around this lady I jump at the chance.
Andrea Udal
If any of the following sound like you, you will most certainly benefit from this Mental Toughness Bootcamp:
You shake in your boots prior to your run.
You feel like you might "lose your cookies" before a competition.
You win the world in your own backyard and "shit the bed" in competition.
You have checked your brain at the gate and picked it up on the way out.
You have trouble remembering your runs.
You are easily distracted and set off your game.
You have choked in competition when the win was within reach.
Your runs are never good enough.
You have the horse to win, but it's just not happening!
You can't eat before your run, even the whole day or day before.
You freeze up and your horse follows suit.
You're easily distracted by other riders and how they make you feel.
This doesn't have to be you anymore.
You're not alone. In fact, I've been and done all of those things. I used to throw up all the way to the local horse show when I was a kid. Then I went on to wreck a good horse because I checked my brain at the gate. He would come out frazzled and confused wondering where I went to. I left him completely unsupported. Over more years than I'd like to admit, I worked to overcome my nerves and reduce the number of times I choke in a competition. Do I still get nervous? Um…well I like to say I get excited. I love barrel racing and I'm happy to say I have been successfully keeping my composure for many years now. I have a whole toolbox of tools I'm excited to share with you in this course that will help you get there too.
The Mental Toughness Boot Camp gives you solid, usable skills to overcome nerves, handle intimidation from others, deal with lack of confidence and up your game, in and out of the arena.    I recommend it to anyone from fierce competitors to weekend warriors and trail riders.
LEM
During the course we will tackle questions like:
Why can I win the world at home and then I "shit the bed" in competition?
What if it's other people bringing me down?
What can I do so I remember my runs?
How can I put the fun back in my rides when everything is going wrong?
What can I do to start seeing success right now?
…….and so much more
The bottom line…
You'll emerge as a focused and composed horseperson who recognizes their true value as an individual. You will find confidence from within and channel that through to your horse. You will align with the energy of success and a winners energy so the championships find you.
I received a lot of feedback from the first session of Boot Camp that the lessons learned have helped so many more areas than just horse life. You'll see a ripple effect of positive changes that flow out to your family, friends and other loved ones.
It's not just about the wins friend, it's about stepping into your own power and letting go of old stories that have been holding you back and hindering your success. In all areas of your life.
Anyone looking for an advantage in the performance world should definitely seek Michelle's expertise. I was in a competition slump after being away for a while and sought her help. She helped me gain a competitive edge back personally and has tweaked my horses so that they are ready to hit the arena as well. She is candid and frank about what you need to do and helps you see things from numerous perspectives. She has been exactly what my horses and I needed!!!
Rhonda Allen
In this course, you'll find actionable tips and formulas you can put into practice immediately. They're tools I use at every barrel race and have helped me move from a puking mess to being a focused and effective rider.
You will feel confident and composed as you walk into the arena.
You'll perform at the same level you've been able to practice. Often better!
You will increase your consistency in your runs and performance.
You'll feel like your "ducks are in a row" rather than a bad party.
Even better, you'll remember your runs, and be able to ride the stride you're in.
You'll improve your reaction times in your runs and maintain your focus throughout.
You will keep your cookies!
And, best of all – You'll win.
Over the course of 6 weeks, with one module being released each week (plus bonuses), I will share energy management tools to help you get a grip on your nerves and improve your confidence.
We go beyond hard work and good luck and give you tools that will help you climb the rungs to the top with ease.
We will turn that nervous unfocused energy into confidence and focus.
We will release emotional baggage and limiting beliefs that may be contributing to your chronic choke or run of lackluster performances.
Through the coaching and energy healing that will occur during these videos, you will leave feeling like a winner.
I'm so glad I participated in Michelle's Mental Toughness Boot Camp Series. Michelle's advice is helping clean out the mental trash, and get my mind in the right place for competition and daily life.  I wish it were a weekly program!
Leslie Maynard
How Is Mental Toughness Boot Camp Delivered?
Highly-practical, down to earth and motivating videos for each module, to walk you through the PRECISE strategies you need to put in place to become mentally tough. One module will be released each week from the day we start.
The entire course is hosted on this website, you'll be emailed a username and password after payment to access the private material.
MP3s of all the videos (listen and learn while you're on the go).
Clear, step-by-step exercises and meditations to help you practice your tools.
Recorded Q&A sessions for each module where I answer your submitted questions.  Over 6 Hours of archived Q & A recordings from the previous boot camp session.
Bonus material that's worth the weight of the entire course alone. It's must do material, but I didn't want to add 3 more weeks to the course.
Must-read books + resource list to keep you pumped about reaching the next level.
Access to the course material for an entire year!
PLUS so much more…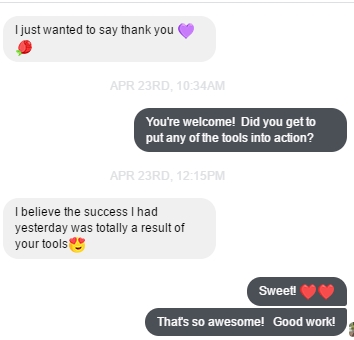 The Mental Toughness Boot Camp calls were awesome. If you get a chance to take this camp do so. Michelle is fantastic and helped me out a lot.
Elaine Scott
HERE'S WHAT WE'LL COVER DURING EACH MODULE…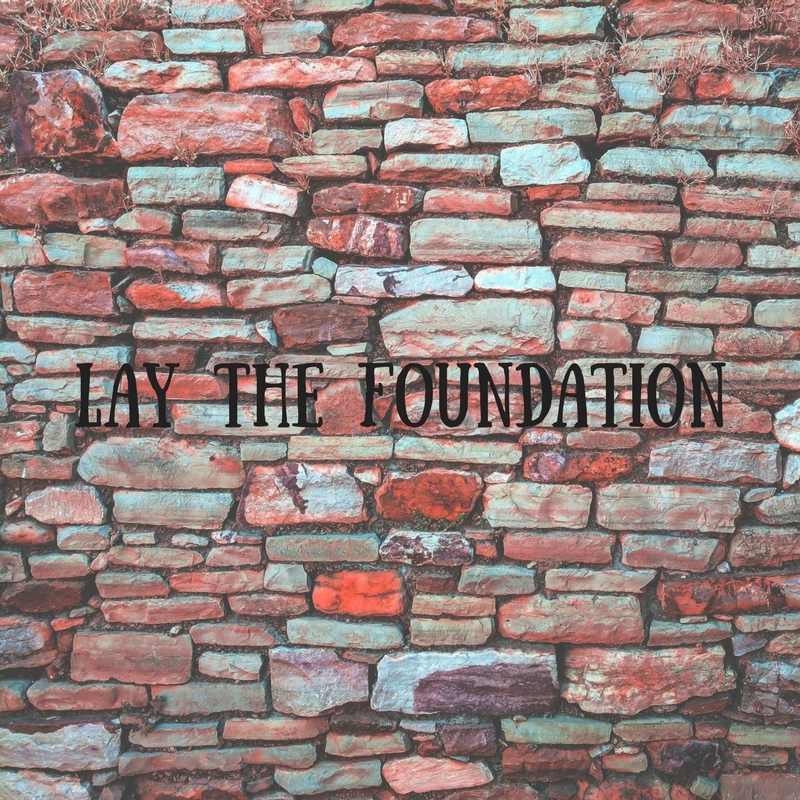 Module 1 – We put down the footings and shift your perception about yourself the relationship you have with your horse. Learn to work with your inner success mechanism instead of working against it. We'll help you become aware of the "stories" you're telling yourself and help you to clear them out and step into more confidence and into a new way of being.  We get right into the nitty gritty talking about the subconscious and conscious mind, core beliefs and limiting beliefs and start doing healing and clearing around them right off the hop.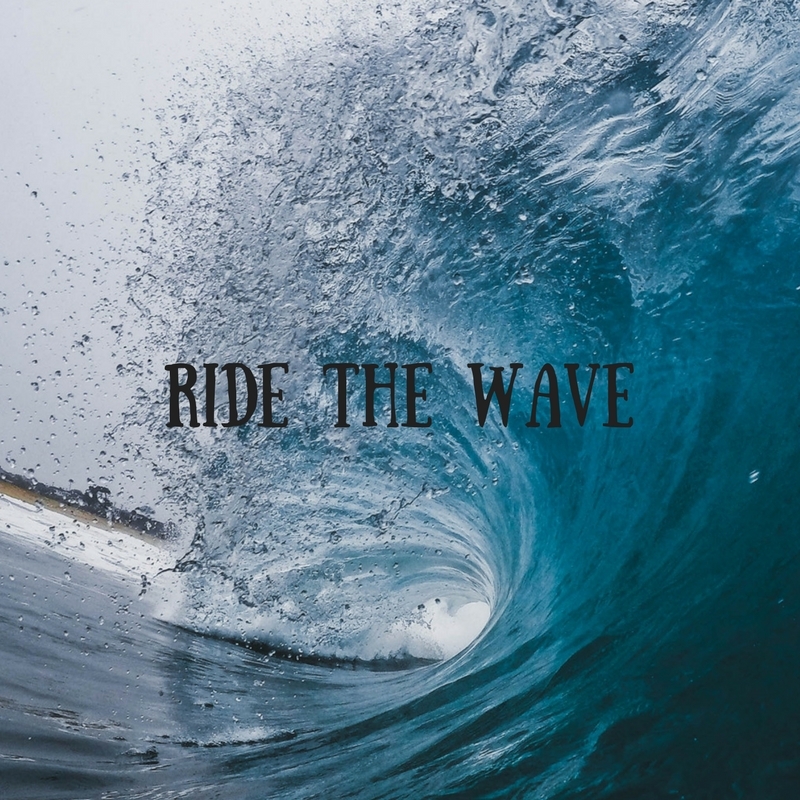 Module 2 – Learn about the winner's frequency and learn how to maximize that feeling. Learn to take all experiences at face value so that you're not riding the ups and downs at the extreme.   Learn to ride the wave, that will help you in the arena and in life.  Find out what you can do when you find yourself in a rut or can't find your groove.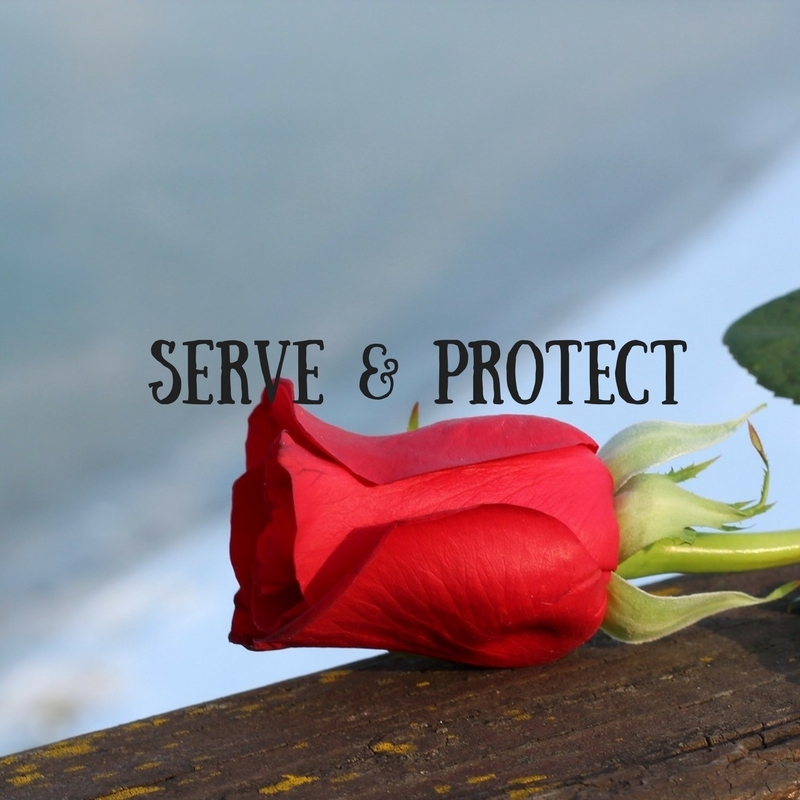 Module 3 – Gain the ability to reduce the amount of negative influence the negative nellies and distractions have on your energy and performance. Obtain tools that help you keep an even energy around other people so you don't take on their negative and nervous energy.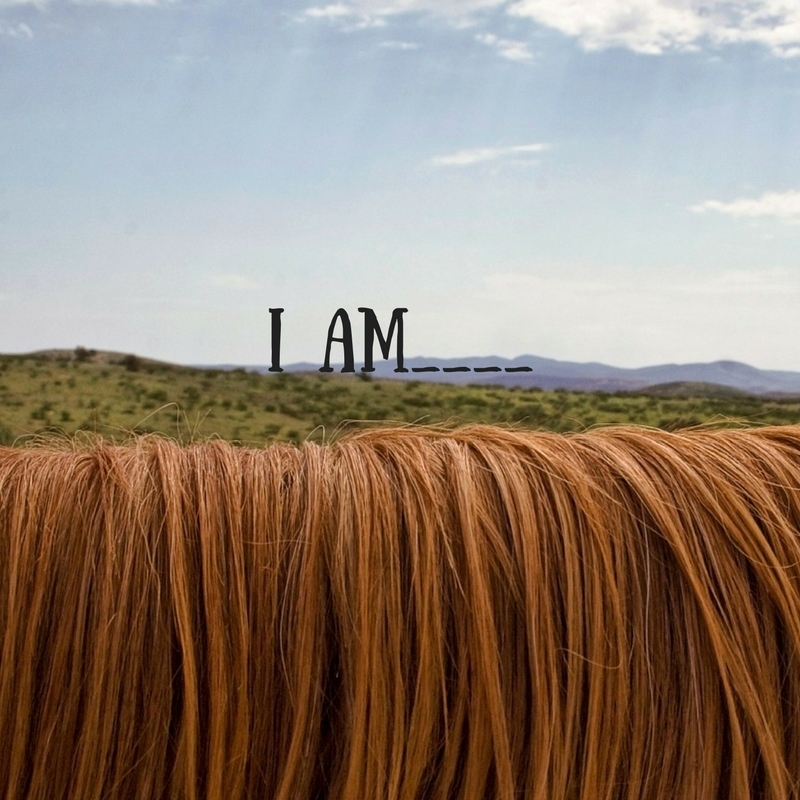 Module 4 – Assess who you've been telling yourself who you are, and step into who you need to be to achieve your desires. Get out of self-judgment and learn how to reframe the conversations you have in your head. You'll find a better conversation with yourself and know that you're worthy of all the success you desire.   Find out how your ego has been affecting your game and what to do about it.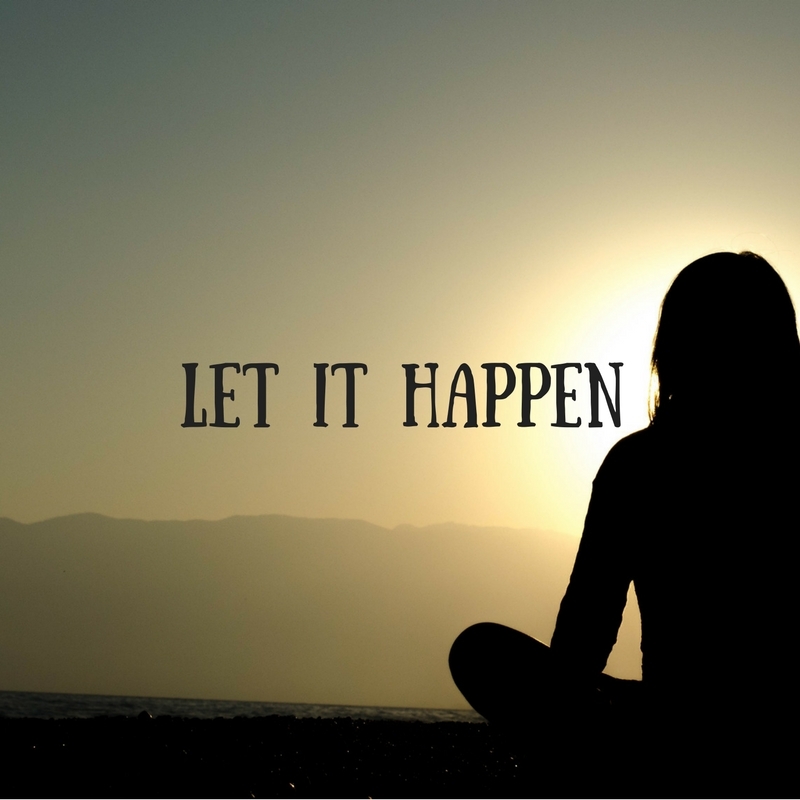 Module 5 – Choke will be a thing of the past as you gain skills to allow your performance to unfold with ease. In module 5, I discuss choke and self-sabotage. Becoming aware of what causes these nemeses will help them become a thing of the past.  I'll help you gain skills to allow your performance to unfold with ease so we step away from trying to make things happen.  I talk about riding the stride you're in, and being more present.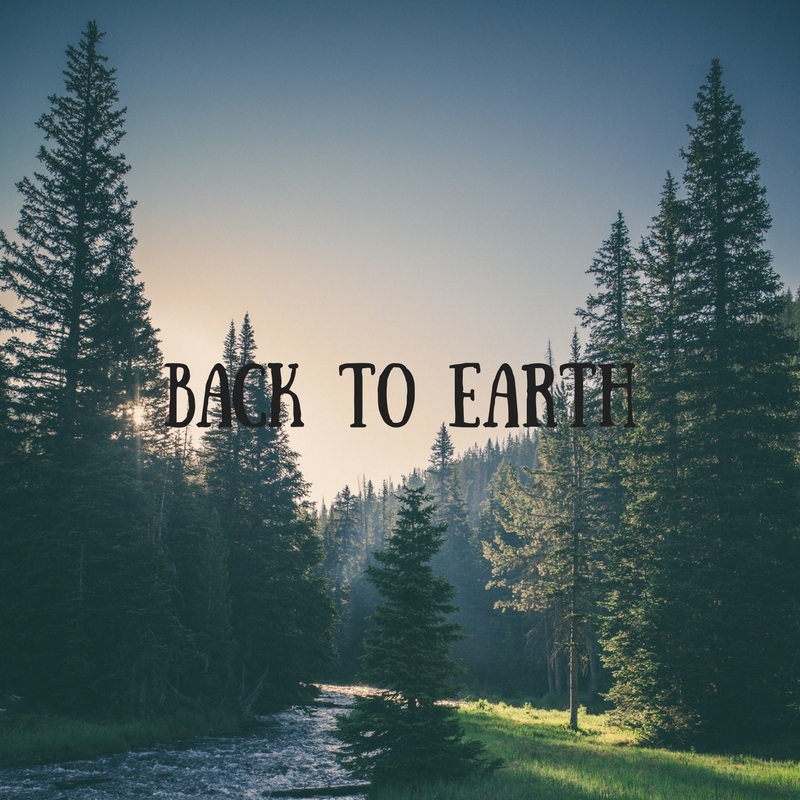 Module 6 – We'll figure out where your nerves and fears are coming from and figure out what to do with them. Building on your sense of self and "enoughness" you'll gain tools that will have you channeling those "feels" into a beautiful formation of butterflies in no time. We talk about where fear shows up, and what to do with it.    Whether it's a fear of success, a fear of being out of control and looking stupid or the fear of getting hurt.    Fear isn't going to go away, but we can learn how to manage it.    We come full circle and back to the stories we tell ourselves that lead to the fears and the importance of staying grounded.
And that's not all.  You'll also receive immediate access to the following bonuses: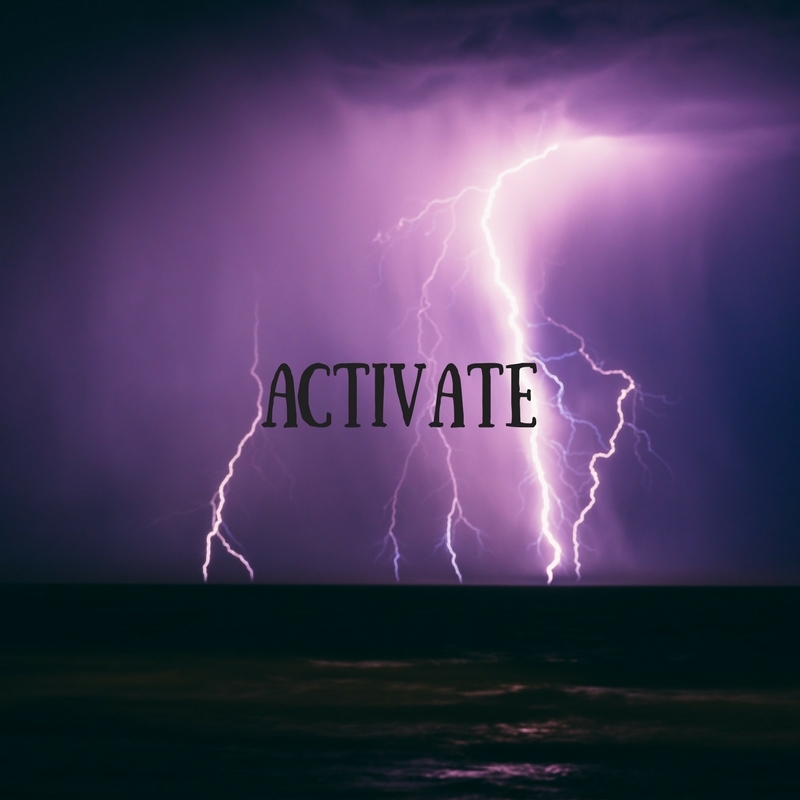 Bonus 1 – Affirmative Action – Activate ($125 but really invaluable)
A step by step method of building your own affirmative statements and activating them. Change your own core and limiting beliefs and activate your inner winner.  This is an energy shifting tecnique I use in all my workshops and you get it here free!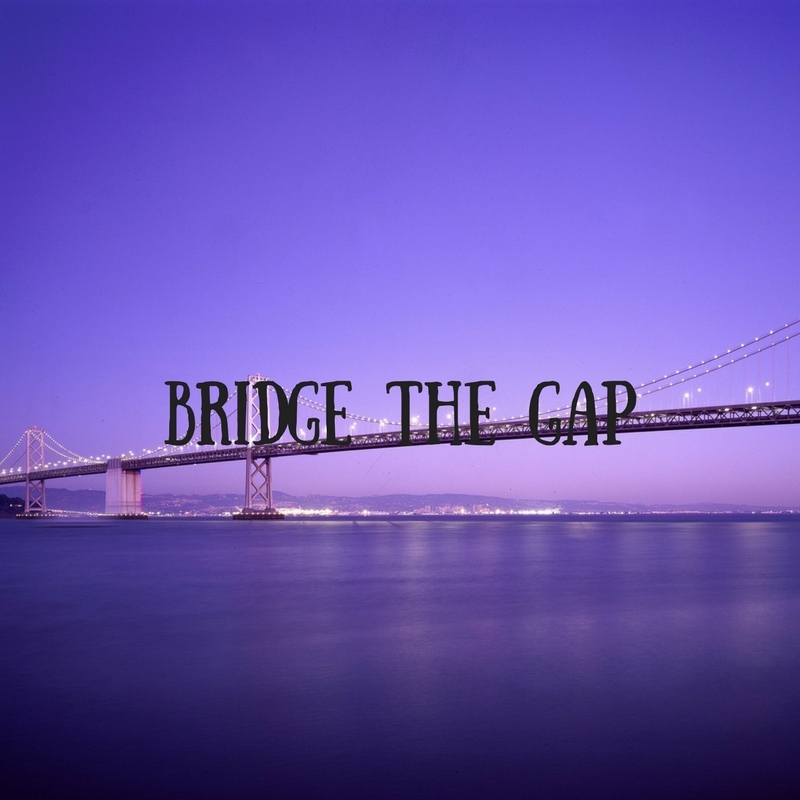 Bonus 2 Bridge The Gap  ($55 value)
Learn to build questions that bridge the gap between where you are and where you want to be. Asking the right questions will allow the Universe to respond with the answers you've been looking for.  An amazing method of manifesting all the jazz you want in your life.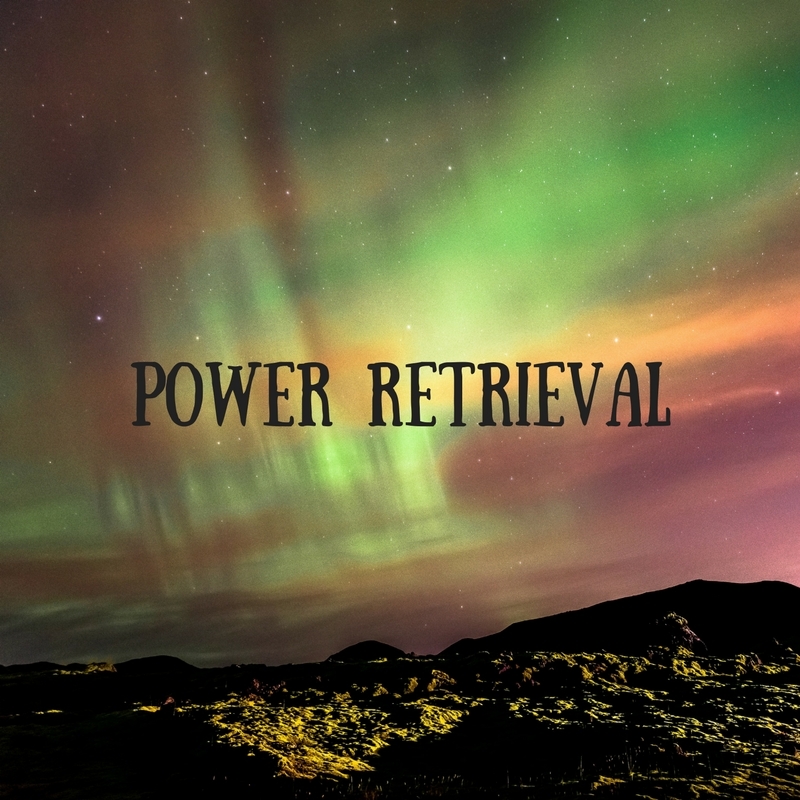 Bonus 3 – Power Retrieval ($25 Value)
A recorded mediation that will help you take your power back. Perfect if you've felt disempowered by a coach, family member or fellow competitor. You can also use this meditation if you've ridden a horse that has taken your power away. Whether it be a bad experience or if you had that "one good horse" and haven't been able to get it going on with another one.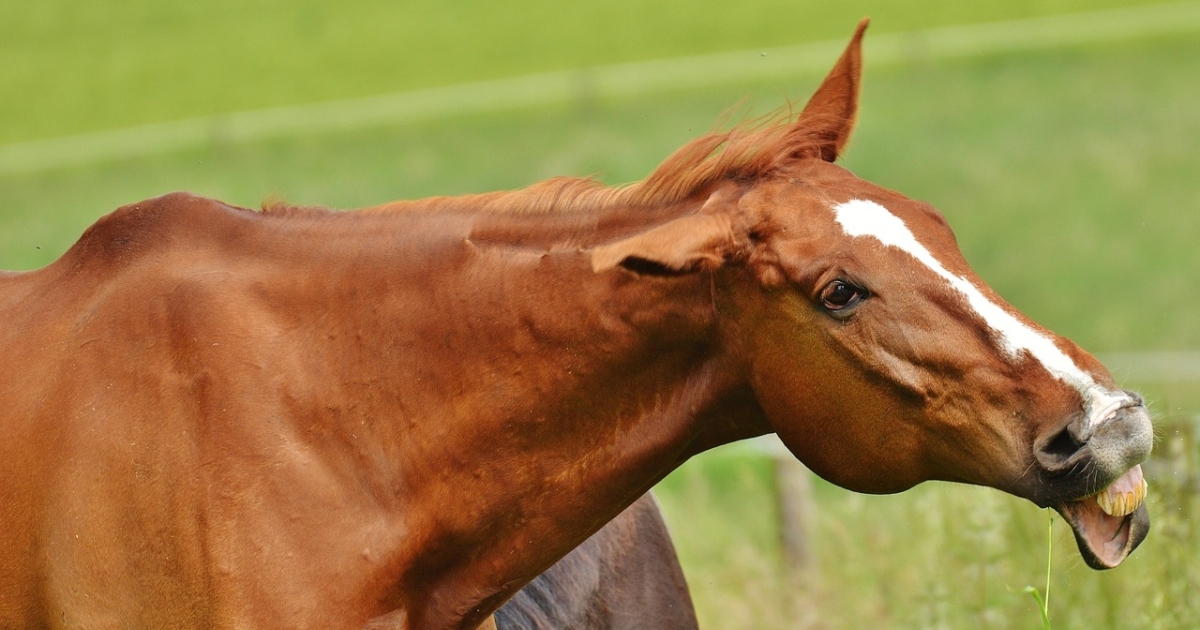 Bonus 4  – Affirmation Printables – Just For Fun
My favorite affirmations from the material in this course that you can print out and tape to your mirror or cupboards. Somewhere where you'll see them and be reminded of the message.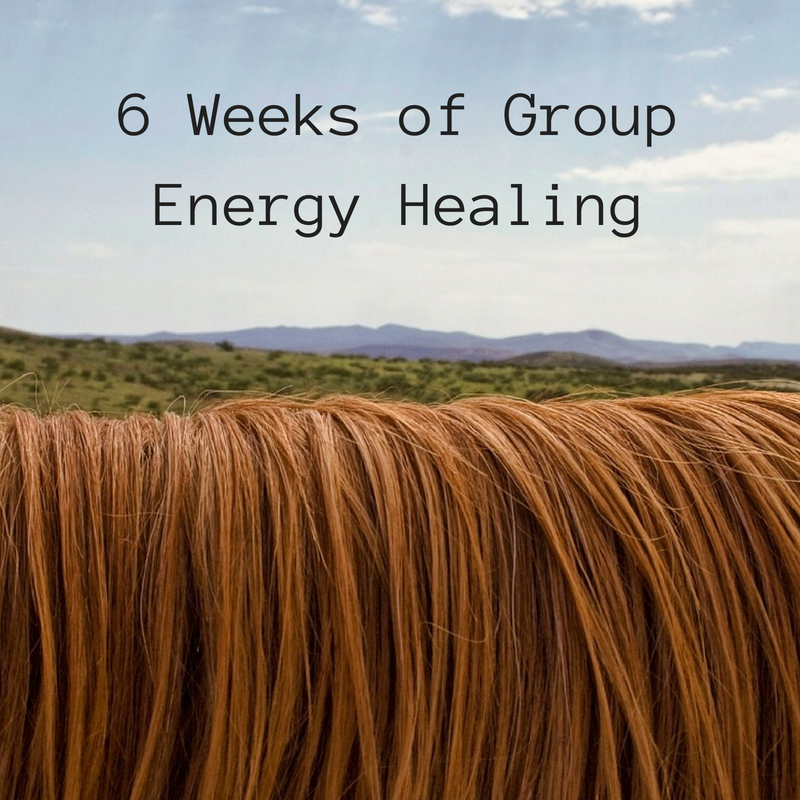 Bonus 5  – Group Energy Healing (Valued Over $400)
Each week, for 6 weeks, I will be holding space for the entire group who have registered for boot camp.  I'll be doing behind the scenes energy healing to support your growth and highest good.   Purchased individually this healing would cost you over $700.   Working on everyone in a group, I can provide a similar level of support at a more cost-effective price.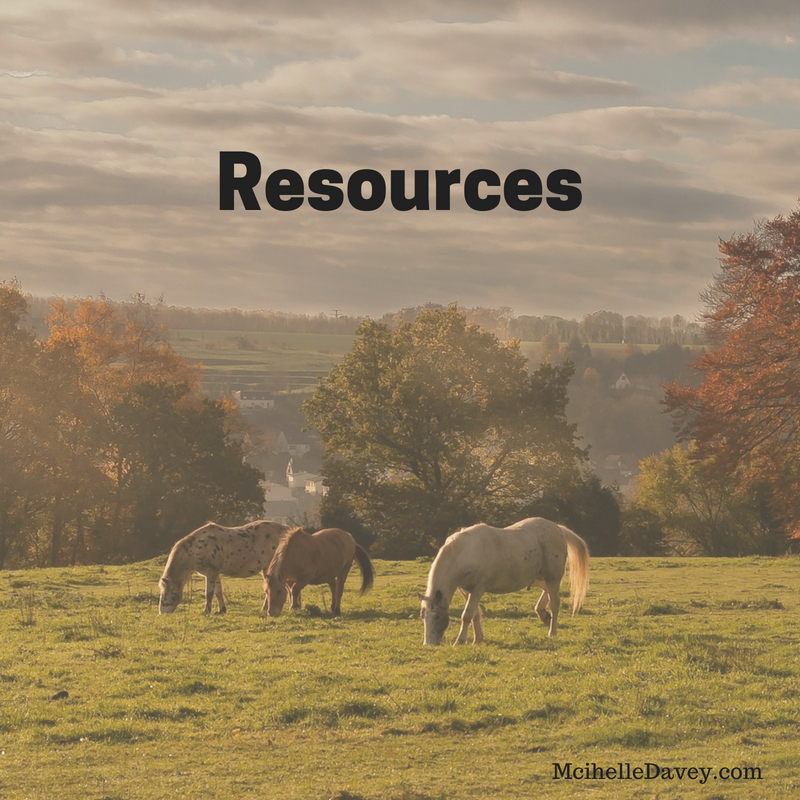 Bonus 6  – Comprehensive Resource List
A growing list of resources that includes my most recommended books, videos, TED talks, and authors.   You'll find some quotes there that motivate me every day to live my best life and share my gifts.
Registration is now closed but will reopen February 2019.  Please register for my newsletter for 6 free tips and continued support throughout the year.
The investment in this course gives you access to all the material for an entire year.   Lessons will be released weekly, but you're encouraged to work at your own pace.   Once payment has been made, you will be emailed a username and password to login to the course material (check your junk mail if you don't see it right away and make sure you type in your email correctly)(etransfers will take longer to get your login as it's manual).
I have been relying on Michelle's insight and knowledge for the last couple of years. She has helped me immensely with both, my horses and myself. Michelle is my "go to girl" when I need advice or guidance. I HIGHLY recommend Michelle.
Randa Nugent
Frequently Asked Questions
How long does Boot Camp last?
I'll be here to answer your questions and provide energetic support for 7 weeks. 6 weeks of modules and 1 after for extra questions. You have access to the material for a full year from the time you register and purchase.
Can I save the material for future listening?
Yes, all the videos also have an audio file that you can download and keep forever. You can download and save any of the worksheets. You're not able to save the videos.
Is this a new Boot Camp?
If you took the Mental Toughness Boot Camp in March of 2018, you will not want to register for the summer session. You will, however, have the benefit of receiving even more content as you'll have access to the Q and A's from this session and any additional material.
If you did the Boot Camp calls in 2017, you would benefit from this beefed up version as it has more than twice the material offered previously.
When do we start?
You can access Module 1 and the bonuses right now. Week 2 will be released July 23rd and a new module will be released every week after.
This is a busy time for me, what if I get behind?
That's ok, there are no assignments to had in, no deadlines. Work at the pace you can and remember you have a full year to finish up or listen a second or third time. There is no behind, just do your best.
Do you offer refunds?
After logging in and watching the first module you don't feel like boot camp is for you, just let me know. You will need to do this within 7 days of your payment. I will refund your payment and revoke your access. I only want happy campers joining us.
Do you offer payments?
I'm sorry I don't. Once the course is started we are full steam ahead.
How much time do I need to devote to Boot Camp?
Each week's Module has 45 minutes to 1 hour of video. There are also worksheets and bonus material for you to work on. I'd allocate 1 and a half hours a week. There are also Question and Answer videos to watch for your group and archived groups. You could spend another several hours on those. You will also want to be practicing what you're learning, but that can work into your daily riding and competing schedule.
I took Boot Camp in March, should I take it again?
No, you shouldn't pay for it again, but you're welcome to join the class and take it again. I'll be adding new Q and A's and you're welcome to ask any questions that have come up for you since the first time you took it.
I did your Mental Toughness training at an Andrea Udal Clinic, is this still worth me taking?
There will be some overlap in the material, but I assure you there is enough added material you will still receive great value. You also have the benefit of downloading and keeping the recordings too.
I did a Riding From Within Clinic with you, is this still worth taking?
There will be some overlap in the material, but I assure you there is enough added material you will still receive great value. You also have the benefit of downloading and keeping the recordings too.
I took your training phone calls in 2017, is this still worth taking?
There will be some overlap in the material, but I assure you there is enough added material you will still receive great value. This is more than twice the material as what we did in the calls. Look back in your emails from me that I sent in March for a special code 😉
Can I share my material with a friend?
The material is copywritten for your eyes and device only. Please keep your login and files to yourself and encourage your friends (and competition) to get their own copy and benefit from the added energy work.
Do you have questions? Ask away.