Turning the page on a new year can feel like a real relief to many of us. It's a chance to start fresh, to start with a clean slate. It's time for renewal, setting new goals and making big plans.
I've been pondering what all this means and why it makes me feel nauseous thinking about making a New Year Resolution. First, there's no way I could just stick to one thing and second, I'm a do what I say kind of gal. Making a goal likely means I'm going to have to work hard and make sacrifices to achieve it.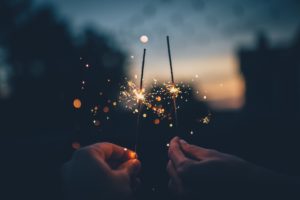 Does it really need to be that way? Do I really need to "work hard" and "make sacrifices" to achieve my goals? If I believe that to be true, that will be my reality. If I choose to see the difficult parts of the journey to my goal as challenges rather than growth, it will be hard. It's all about my perspective.
When I think about setting goals I think about what happens if I don't achieve my goals. Does that make me a loser? A failure for not making the mark? The fear of not making my goal has often kept me from making the goal to start with. I think this has to do with how we can make the error of associating the accomplishment of our goals with our self-worth. If I achieve my goal I'm somehow more worthy or "great" than if I didn't achieve my goal. I know this isn't true, but it's definitely a feeling I have to keep myself aware of. Maybe you do too. What's important to remember is as long as we are learning and finding the small "wins" along the route to our goal, we really are winning no matter whether we make the final mark or not. It's not the win that makes the "man" it's the journey he takes on the way there. If we decide reaching the goal at the end is just a bonus to all the wins along the way – so it is.
I'm still pondering a few goals this year but here are the areas I'm working on:
Spirituality
Myself – Self-love, Health etc.
Marriage
Family
Friends
Horses – Horse goals and plans for them this year
Business
I'm assessing the last year and seeing what worked and what didn't. I'm literally going over my calendar from 2017 and looking at what the highlights were and what I need more and less of in my life. I know I need more dates, travel/adventures and horse time. I know what I need less of, but some of those things weren't exactly in my control at all so I'm not giving them any attention.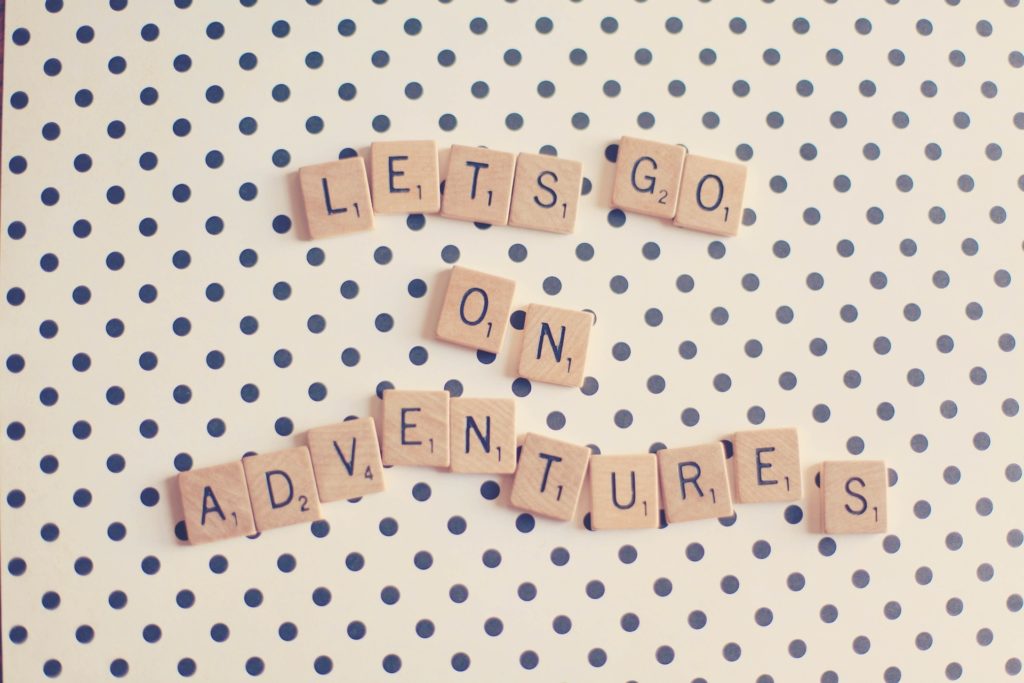 Once I set my plans for 2018 I'm going to ask myself these questions:
Who do I need to be to achieve these goals? What will I need to feel like to be the person who achieves these goals?
What advances do I need to make in my mind, body, and spirit to achieve these goals?
What do I need to leave behind as I step into the new year? (I'm going to imagine a suitcase full of this list and push it off a cliff when we ring in the New Year….or when I go to bed before midnight).
What limiting beliefs do I need to release to allow me to move towards my goals? (When you set a goal, what makes you think it's "lofty" or too hard to achieve? What comes up in those uncomfortable feelings. Delete all that!)
When should I book my travel tickets?! 🙂
As you can see a lot of the list above is about preparing my "inner world" to match the desires of my "outer world". I can only achieve that which I believe I can. I'm limited by the power of my own subconscious mind. Fortunately, the subconscious is malleable and by asking these questions and being open being shown the answers, I can increase the likelihood of achieving my plans and goals for 2018.
I'm not buying the pressure of having all my homework done for January 1st either. I'm aiming for January 8th, the day my kids are back in school again. I have a few things in mind, but I'm going to focus on packing up what I need to leave behind when we turn the calendar to January 1st. After that, the next week, I'll focus on writing some goals down and asking the questions above. I don't need to hear all the answers, but the process opens me to bringing the answers into my awareness.
Who do you need to be to achieve your goals?