Enrollment Closes at Midnight Thursday CST
If you're finally done with the nervousness, frustration, and overthinking that has created a disconnect between you and your horse, plus added disappointment in the competition arena……
Then it's time for your inner
Mindful Barrel Racer to RISE!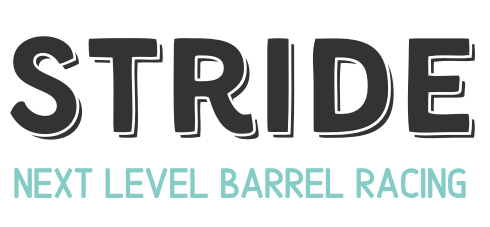 Becoming a mindful barrel racer means you are no longer at the mercy of an overthinking mind, nervousness or frustration. You are present and in command. 
I am so much better at staying present, connecting deeper with my horses & not letting nerves take over – my mental game is much stronger, I am so much more aware that it's actually a practice – and my horses are MUCH happier. .
Anna
I don't have to tell you that great horsemanship is required in order to connect and communicate with your horse so that you can win. 
But why does it feel like such a struggle?
If you're like most struggling barrel racers, you practice so hard at home, but then when you go to a competition you feel like:
✔️You're going to shake right out of your boots
✔️Your hands get fast and you lose all your timing and feel
✔️You can't remember your run if your life depended on it
✔️You're so nervous you can't find your focus and "the zone" they speak of seems out of reach.
✔️You end up disappointed and frustrated your hard work didn't pay off – again
✔️You don't feel connected to your horse anymore even though you love him dearly.
✔️You're done with the walk of shame back to the trailer or reporting to your husband it didn't go very well – again.
It's beyond frustrating at times, I know how it feels, I've felt all of the above myself. 
I am in the zone when it comes to Barrel Racing- I can focus and be able to tell you all things that happen in my barrel run (compared to when all I knew was I didn't tip and I didn't fall off). Stride has taught me how to be more aware of my horse and myself. I have connected with my horse so much more. We are a team!!!
Della A
If you're anything like most of my clients, you're smart, and you're fully capable of figuring this out. You really do have what it takes.
You wouldn't have this dream with your horse if it wasn't within your ability.
It's time to believe that so you can live it.
You can find that connection and the presence you need to find the zone. 
It really is within reach.
Imagine what it's going to be like when:
✔️You execute your plan and have the run at the jackpot or rodeo just like you practiced at home.
✔️The connection you have with your horse is carried into the competition arena so that other people can see how great she is too.
✔️You feel like a real team because you no longer let her down when you start to feel pressure. 
✔️You can remember your runs in detail because you were focused and in the zone the entire time.
✔️You start to feel "smooth and fast" and the clock reports that too.
✔️You finally feel like all the effort you've been putting in is actually worth it.  
There's a simple solution to achieving the wins and the connection you're longing for.  
But it does require taking some action on your part.
You're likely saying by now,  "just tell me, Michelle, what's the secret?"
Most people think that in order to find that zone, to lay down winning runs you have to:
✖️Work harder (so you feel more deserving)
✖️Cowgirl up (because that's what cowgirls do)
✖️Grind it out (you'll feel more worthy when you get there)
✖️Get yourself some blood sweat and tears (so it feels worth it)
But if that was what it took, wouldn't you have already found success in heaps?
Wouldn't all good cowgirls be winners?
Wouldn't you already feel good enough, worthy, and deserving?  You already know how to do all of the above.
I see you out there busting it.  I tried that too, but then I found a different approach.
What if in this case, LESS  was actually MORE?
✔️ What if the secret was actually becoming more aware, conscious, and mindful?
✔️ What if it's been about BEING a Mindful Barrel Racer all along?
✔️ It makes sense right?
How can you win when you're actually saying you're not enough by trying to prove that you are?
How can you HAVE feel if you don't even know how to manage what you ARE feeling?
How can you achieve "the zone" if you're not able to stop thinking for 2 seconds on a good day?
How can you get a grip on your nerves if you can't get a grip on your thoughts?
Mindfulness matters and if you agree good horsemanship is what you need for a solid foundation on a horse, consider mindfulness the horsemanship for your mindset. 
The way I see it, mindfulness is essential for successful horsemanship.  You can't have one without the other.
It's this inner foundation that makes you the consistent and focused competitor. 
I've learned that MY confidence shows up in my horse. Stride has given me the tools to refocus myself and find that confidence every single time I'm in the saddle.
Jennifer
Introducing STRIDE
The only online barrel racing membership that doesn't focus on barrel racing. We activate the already existing aspects of you, that make you a great horseperson (and barrel racer) while moving you to the next level in life and the arena!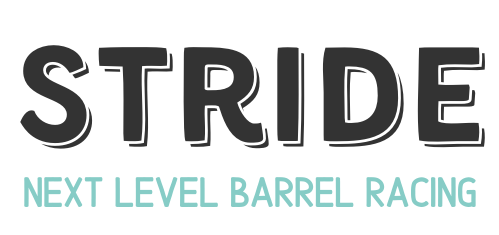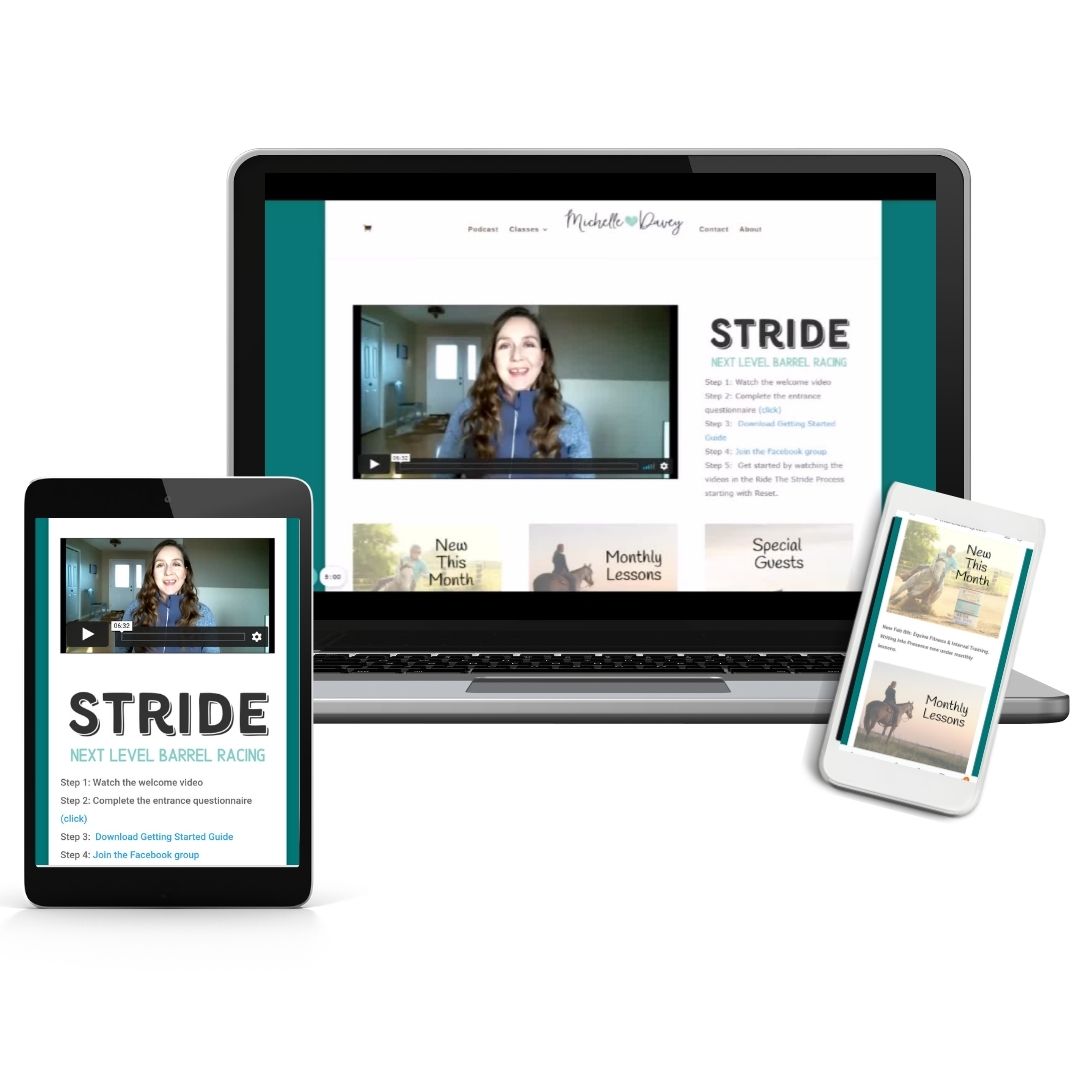 What you'll learn inside STRIDE:
Jump right in with the foundation of the Ride The Stride Process.  $495 Value (yours free)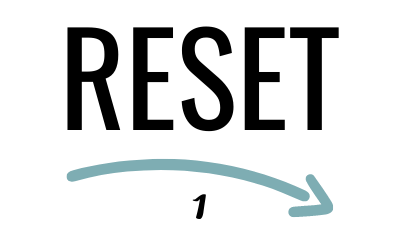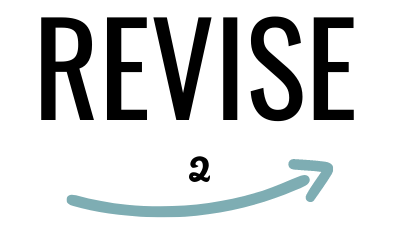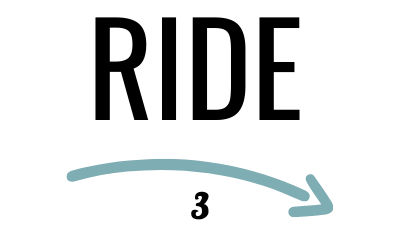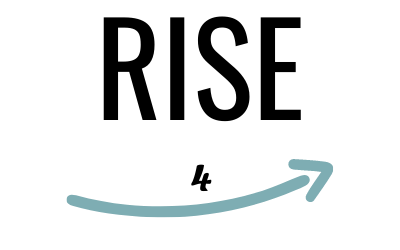 After completing RESET – Part 1 of the Ride The Stride Process you will be able to maintain extended moments of presence, poise, and calm.  You will be more aware of your thoughts and actively practice riding the stride at home.   Under reset there are 5 video lessons, 4 milestones to achieve, and 4 key tools to practice. 
While completing Part 2 – Revise, you'll be aware of your limiting thoughts and start to reframe them on the fly.  You'll start applying a new definition of winning and failure to your daily life.     Your sense of enoughness and worth will increase.  Under Revise, you'll find 5 video lessons, 3 milestones and 3 key tools to activate and practice. 
In Ride,  you'll be able to actively "ride the stride" while feeling partnered with your horse.    Your runs will have a synergy to them as you become one with your happy and brave horse.  You'll find 5 video lessons, 3 milestones and 3 Key Tools to enhance your learning and help integrate the new energy. 
Part 4 is Rise, where you will take what you're learning and make mindfulness a daily practice.   The results will help you achieve your ideal performance state with ease while manifesting the results you desire.  Here you'll find 5 video lessons, 4 milestones and 3 Key Tools to help you move to the next level.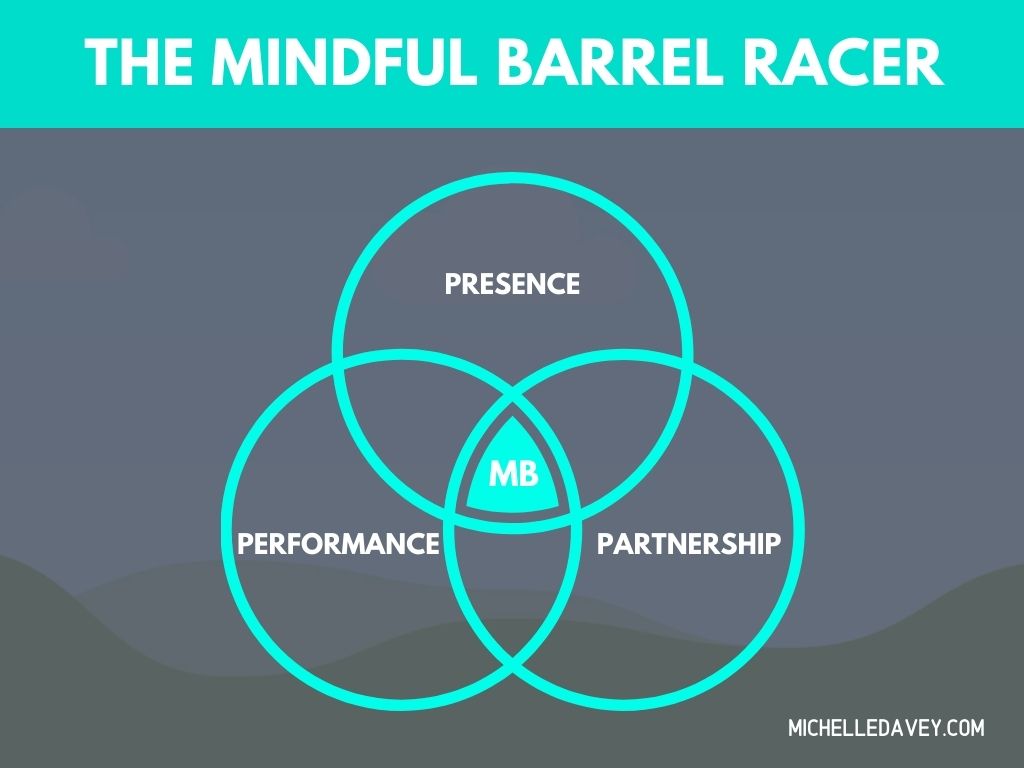 The Mindful Barrel Racer Framework is the framework used to teach the monthly modules.   Each month there is a new class by Michelle or a special guest that teaches a topic that falls under one of the pillars of The Mindful Barrel Racer Framework.    Each circle represents an integral piece of the practice of being a mindful barrel racer, and every month we enhance our skillset.    Each month you're an active member, you'll receive a new class on either presence, performance, or partnership.   We are currently doing Interval Training and Fitness under Performance and will move into Partnership in March. 
Entire Classes On Each Of The Following Topics – All available as soon as you enroll!   $97 value each = $1455 value total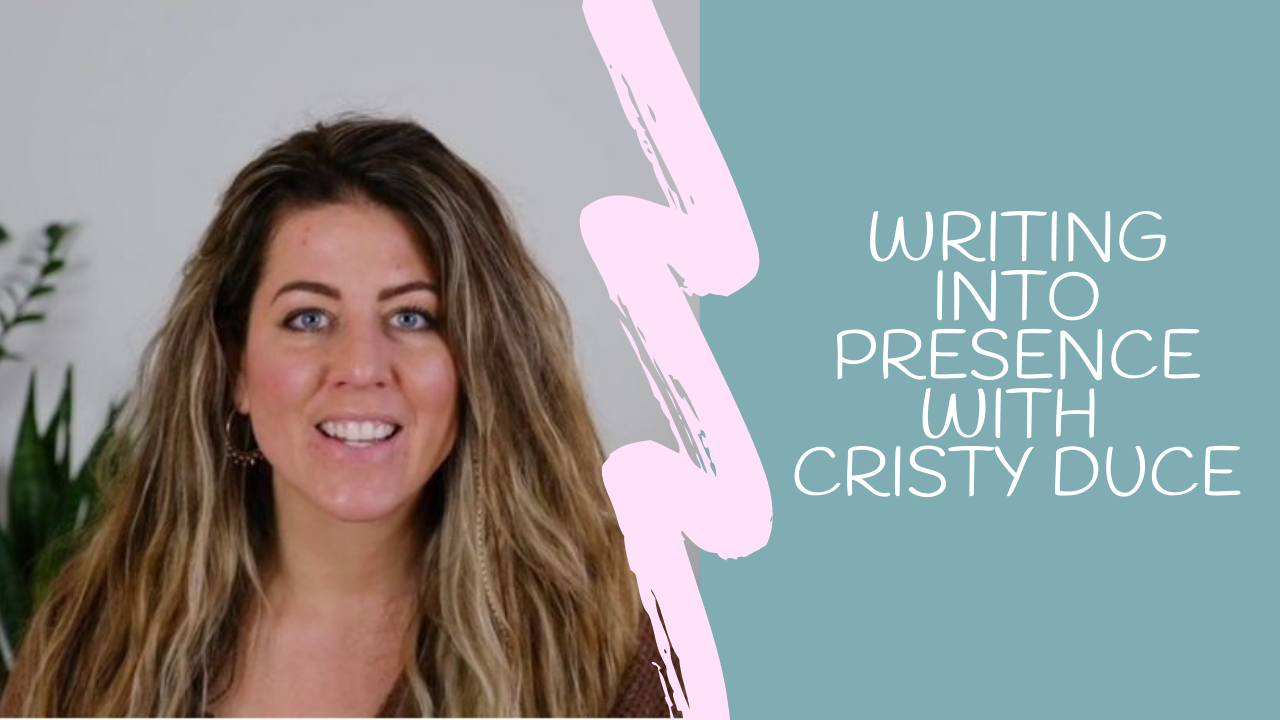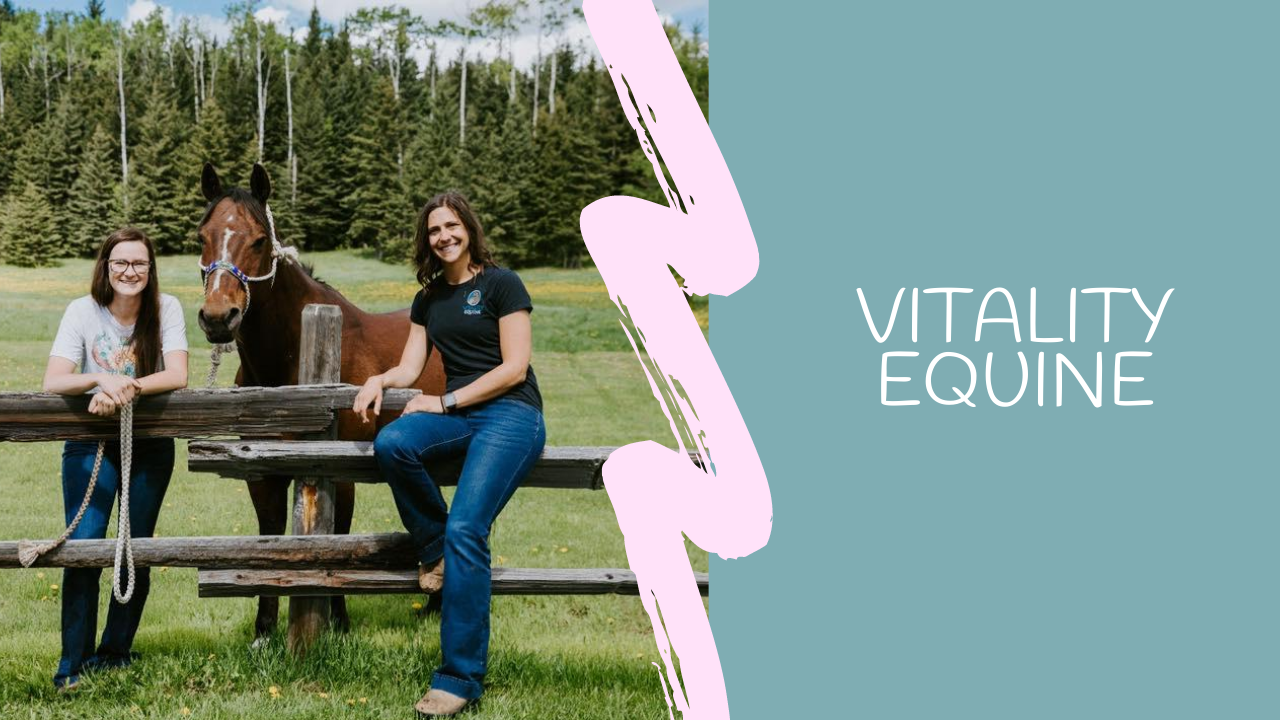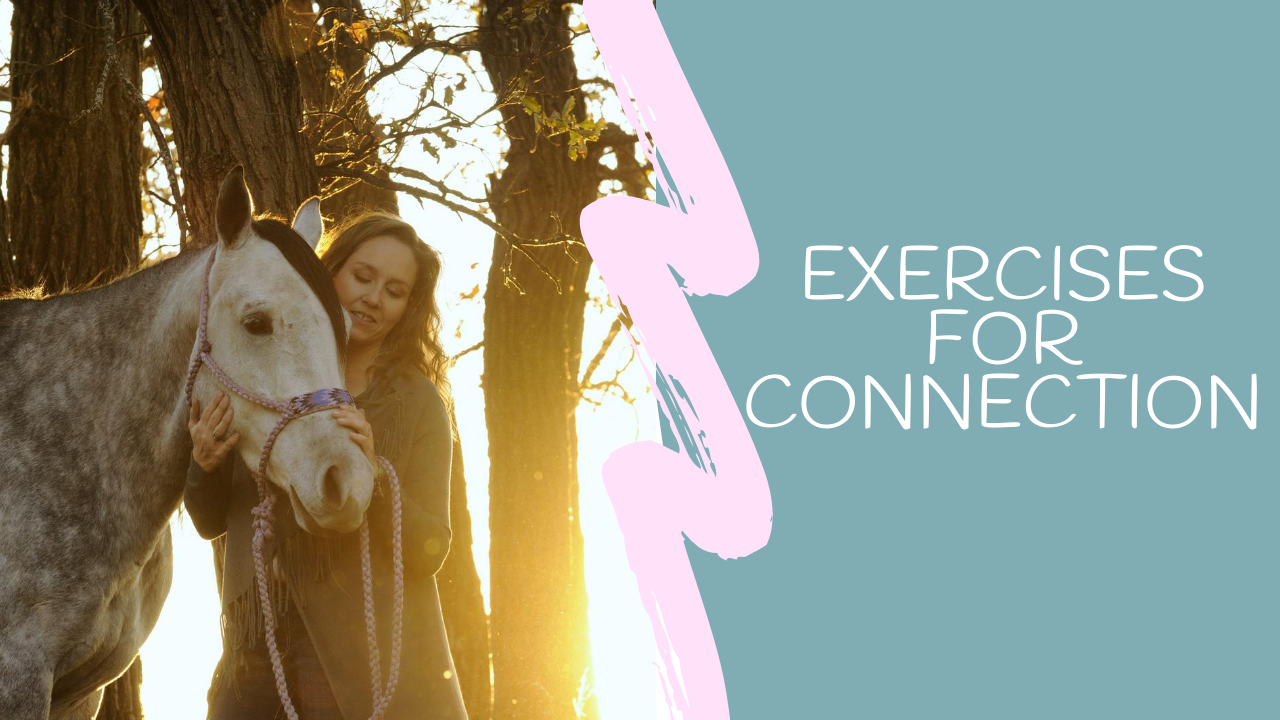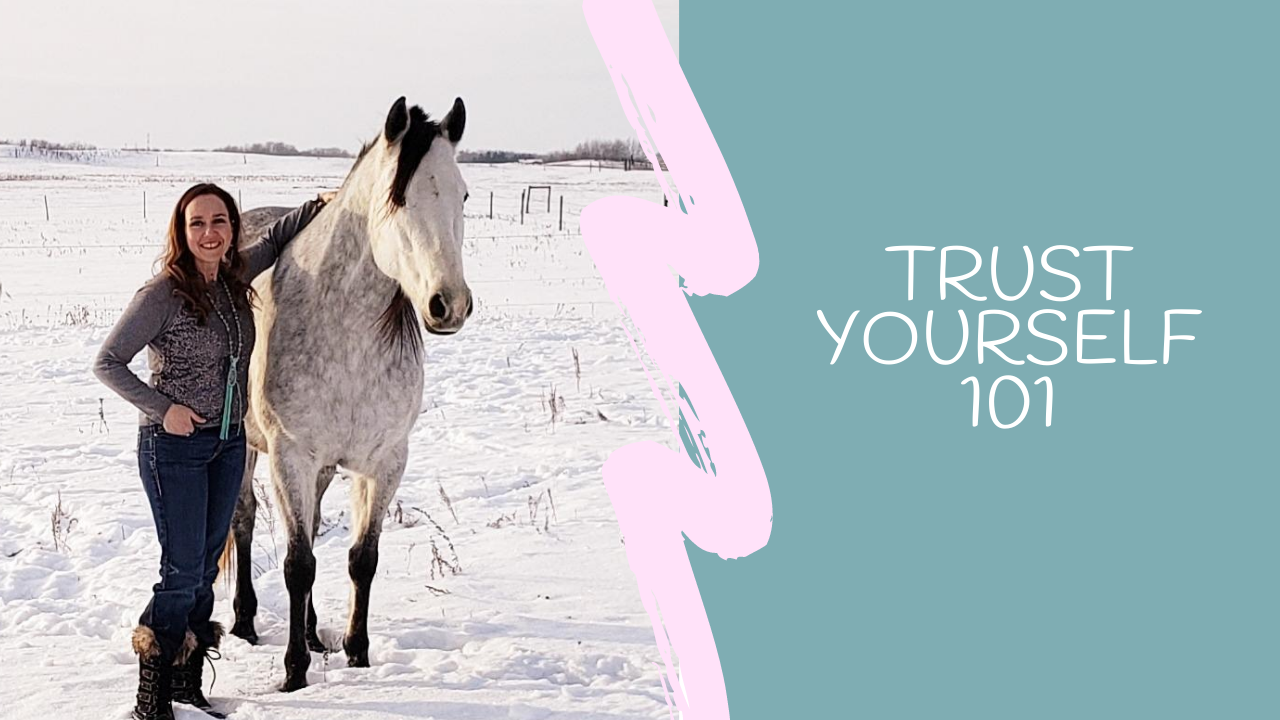 Plus our current and active module on Interval Training & Equine Fitness with Carlotta Weerstra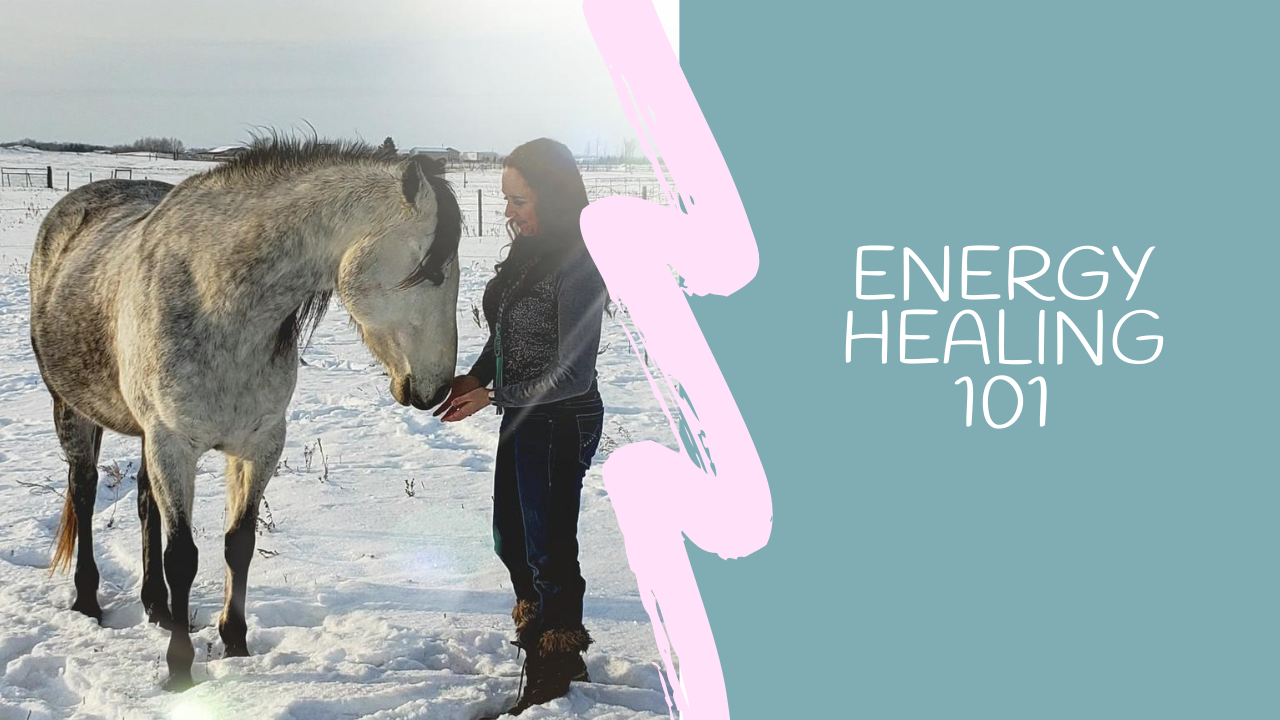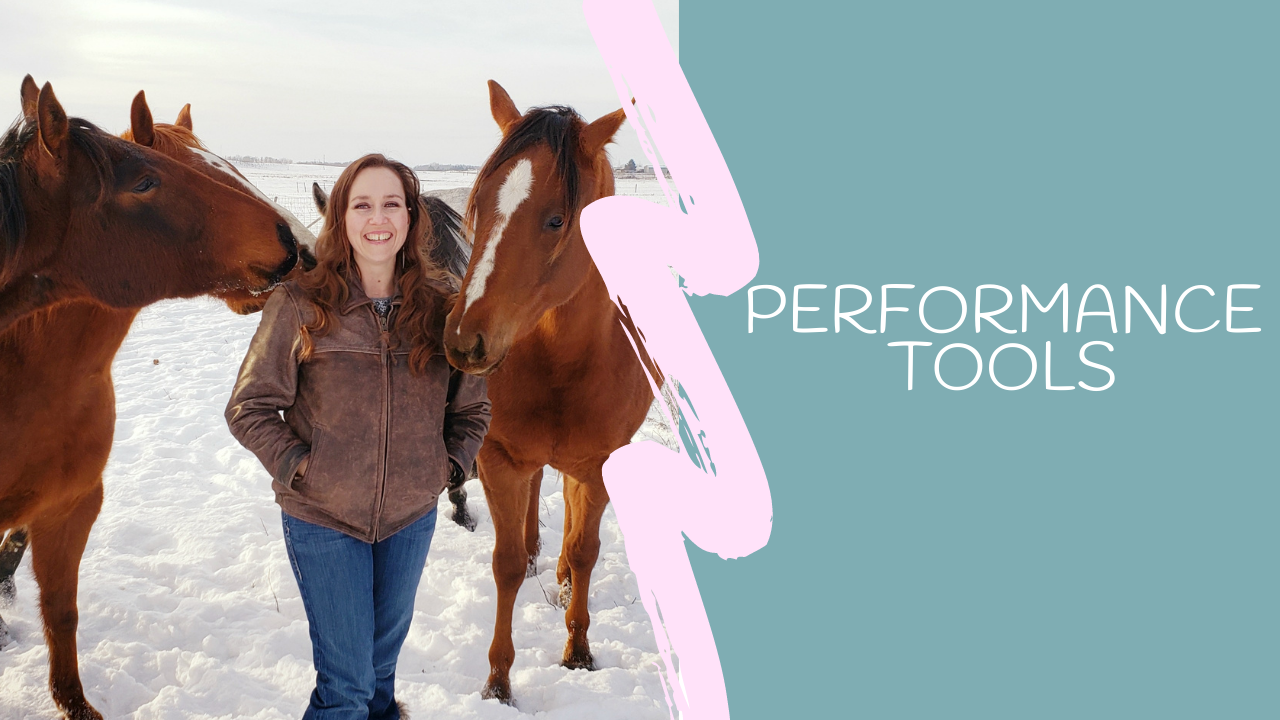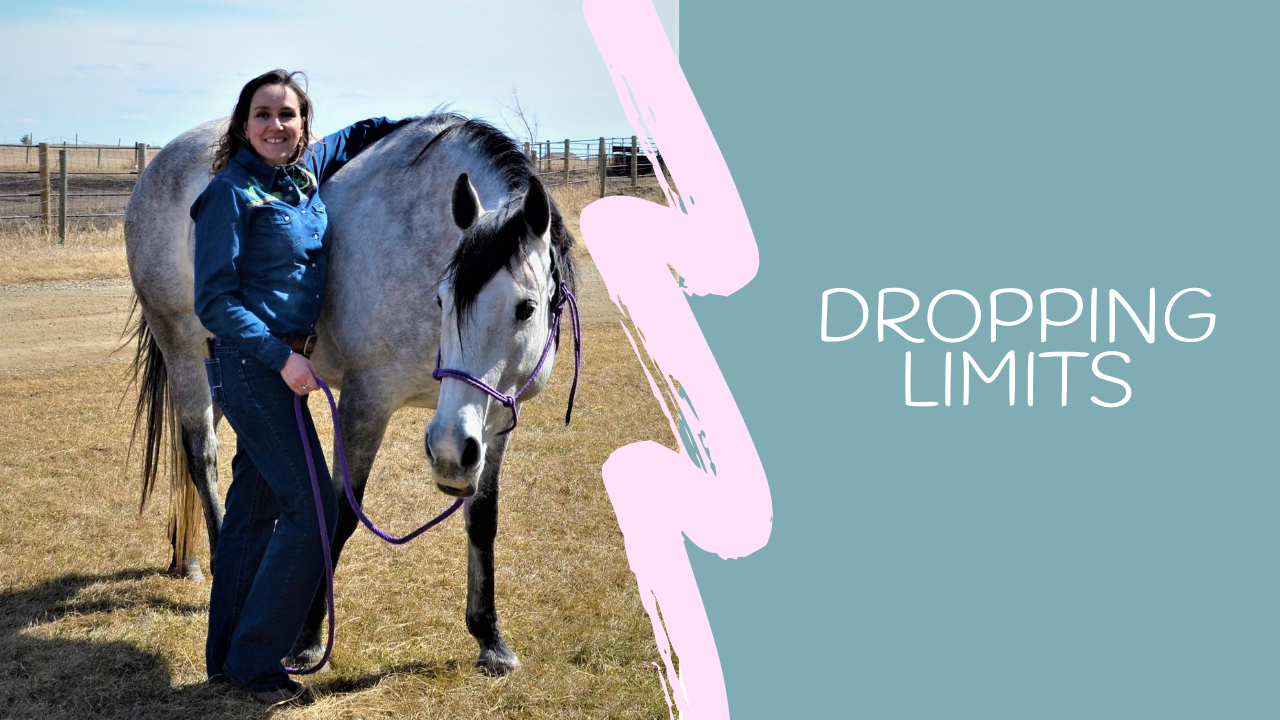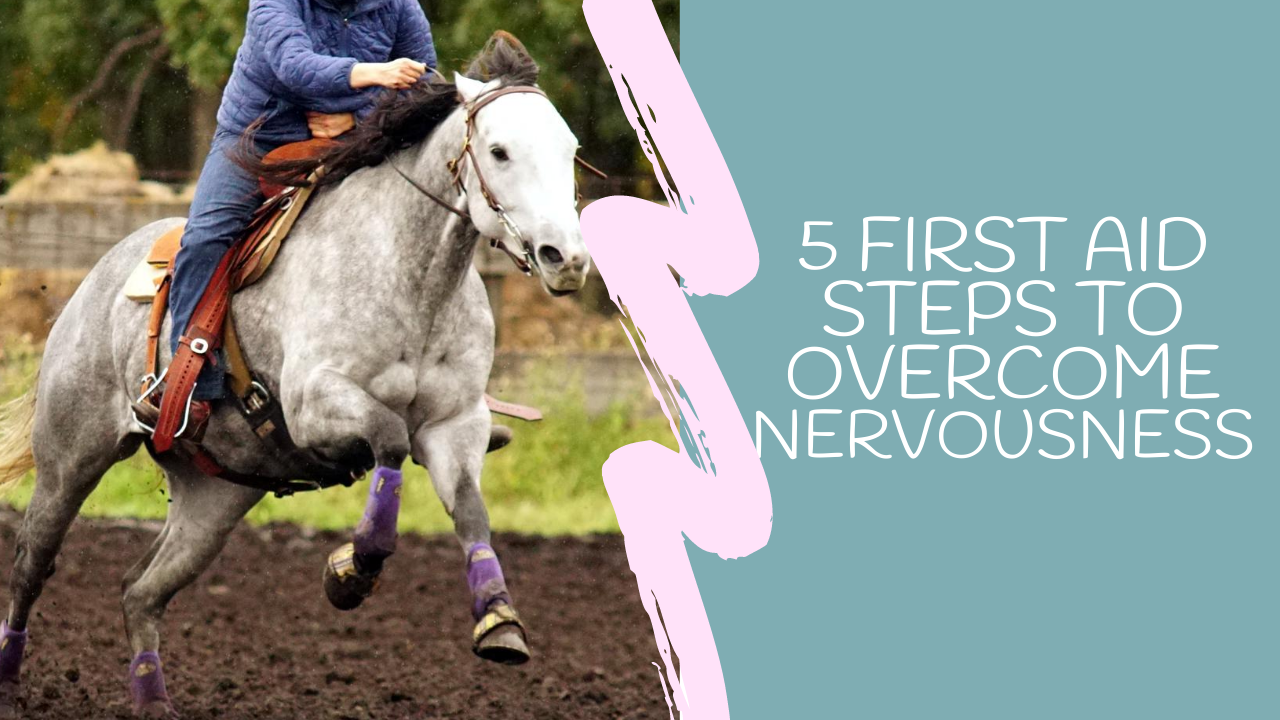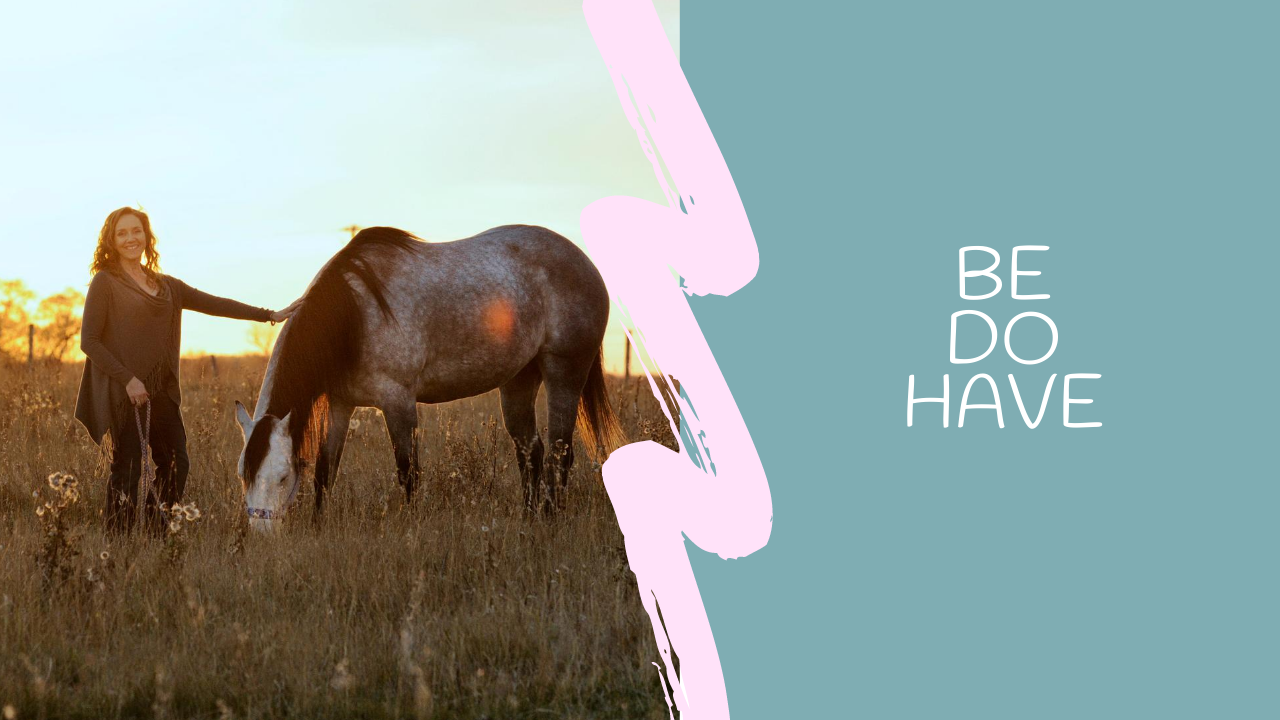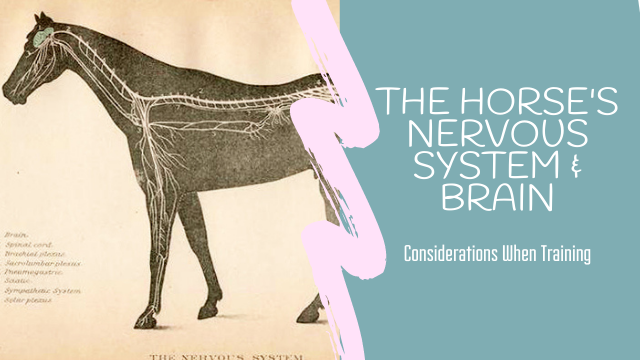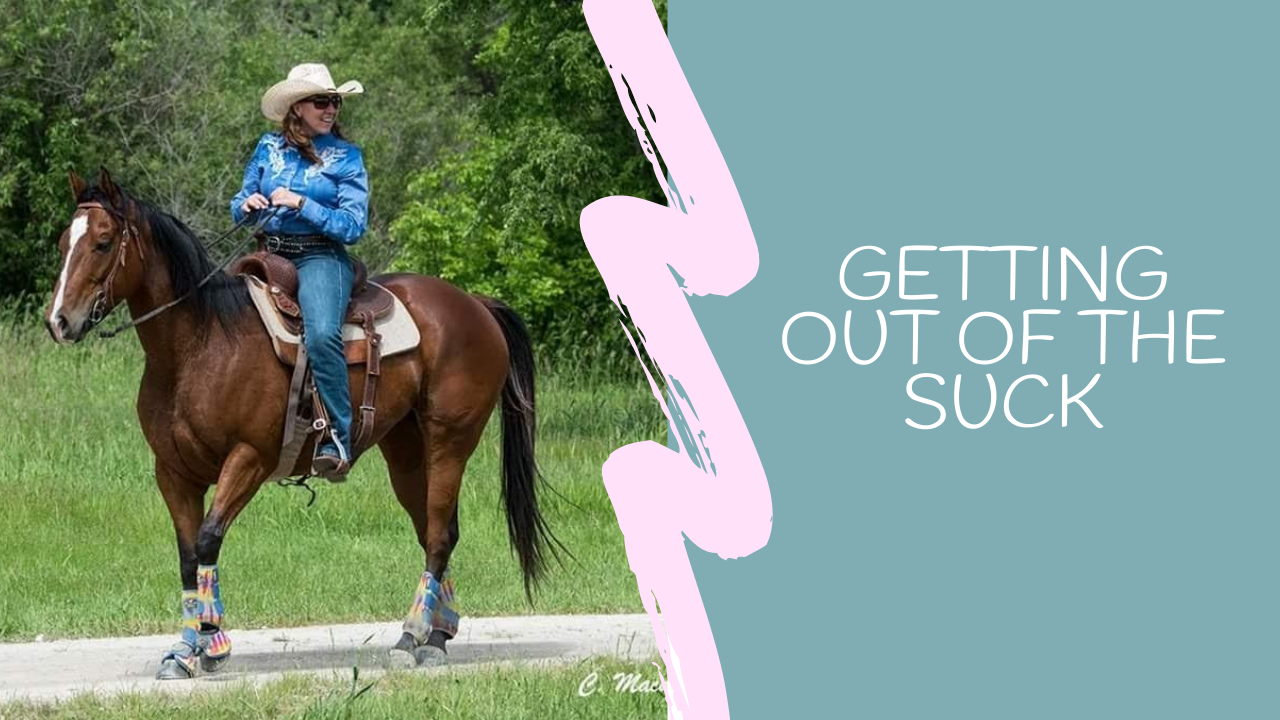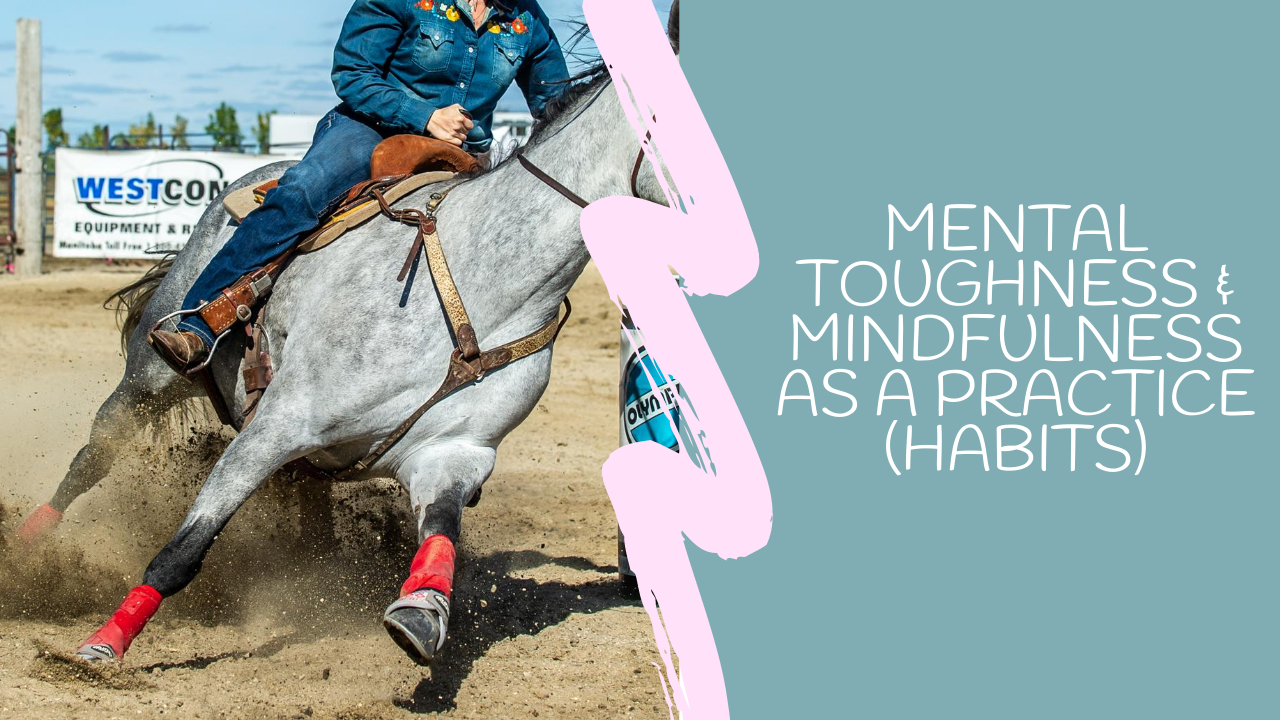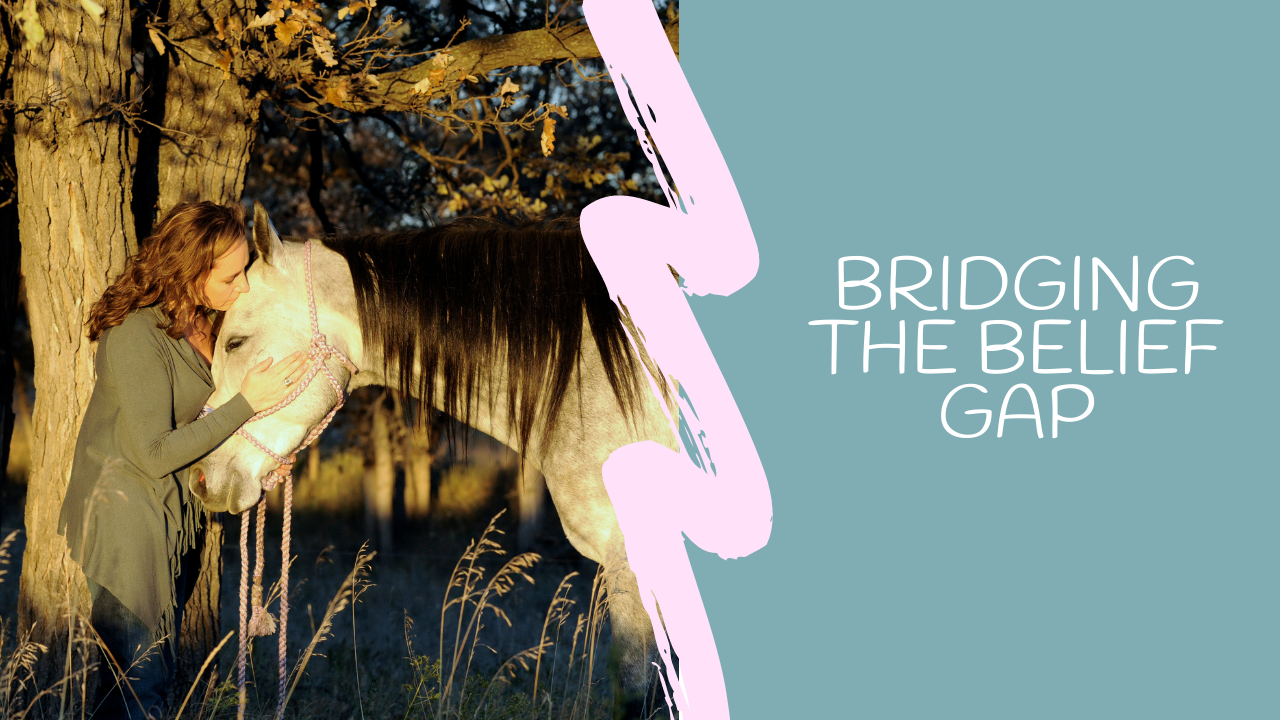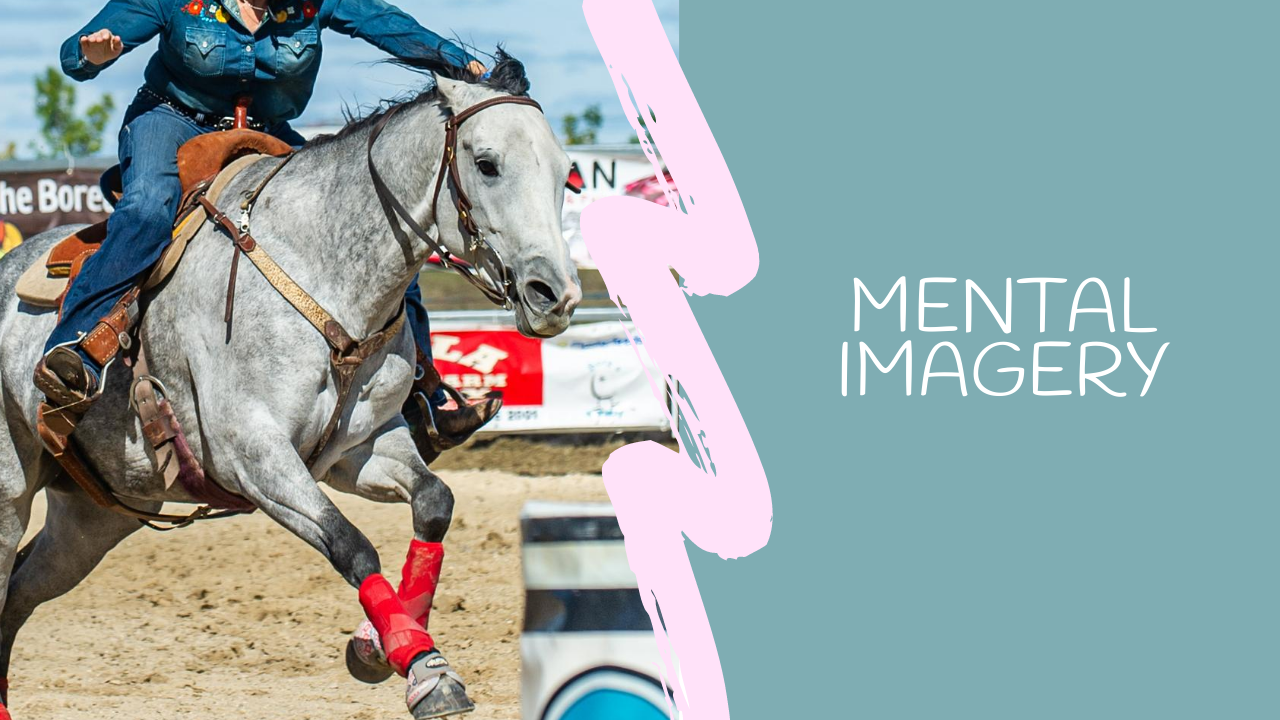 Plus ALL these exclusive teaching style interviews!  Priceless!    All available as soon as you enroll today!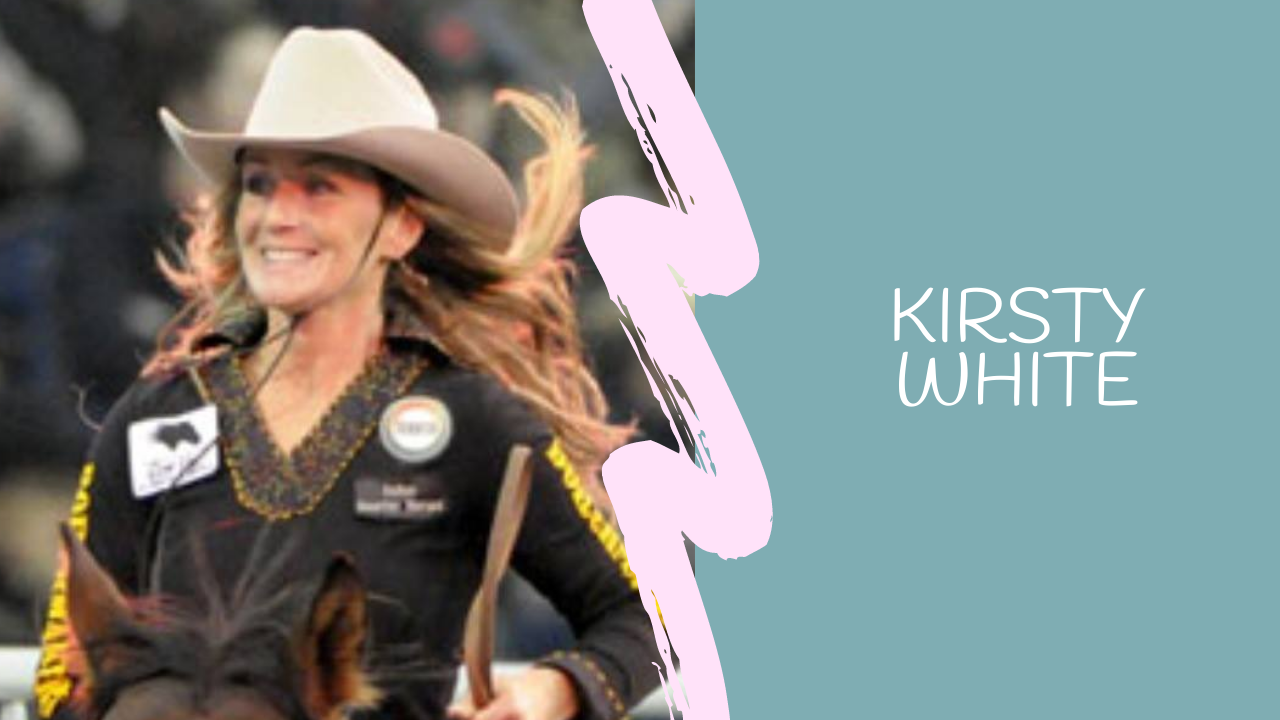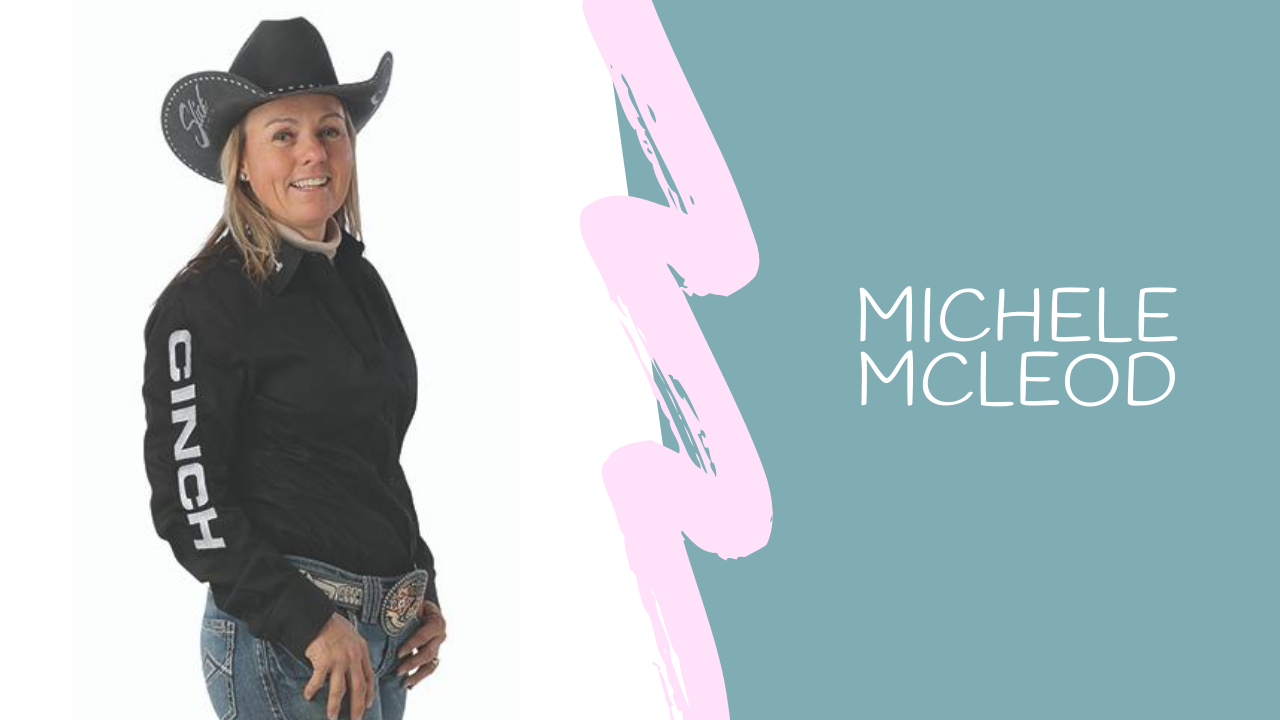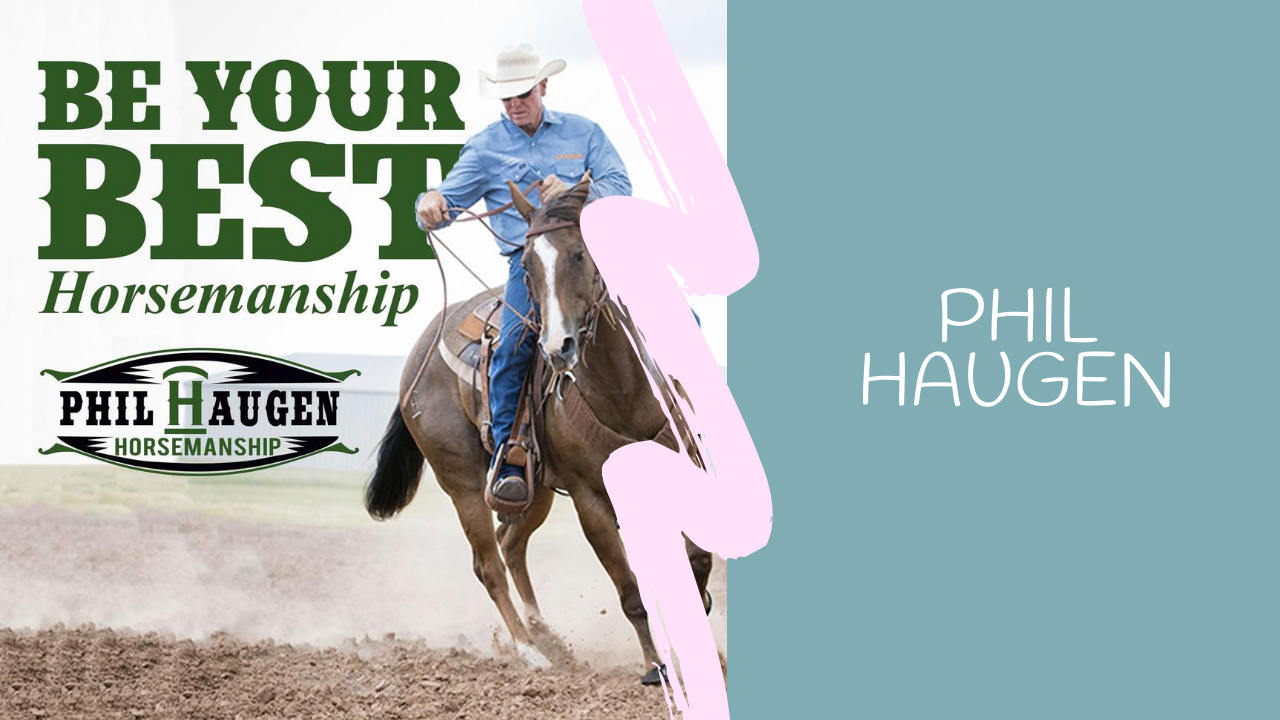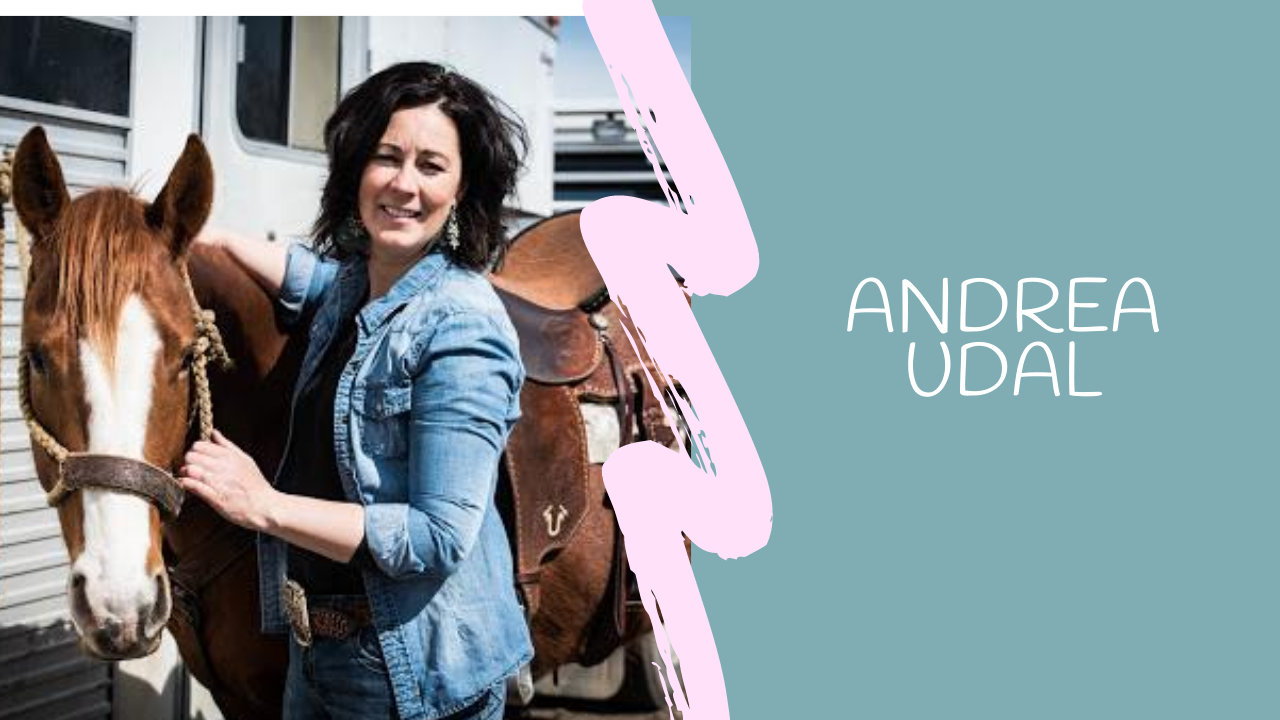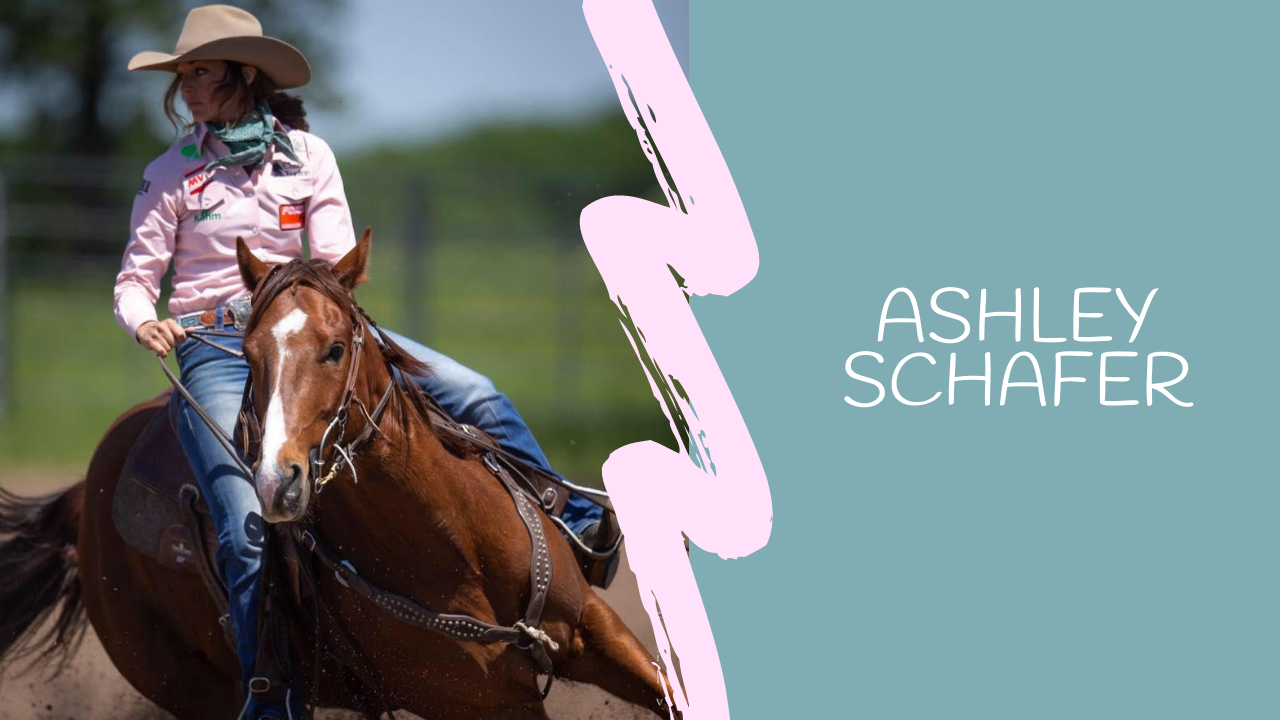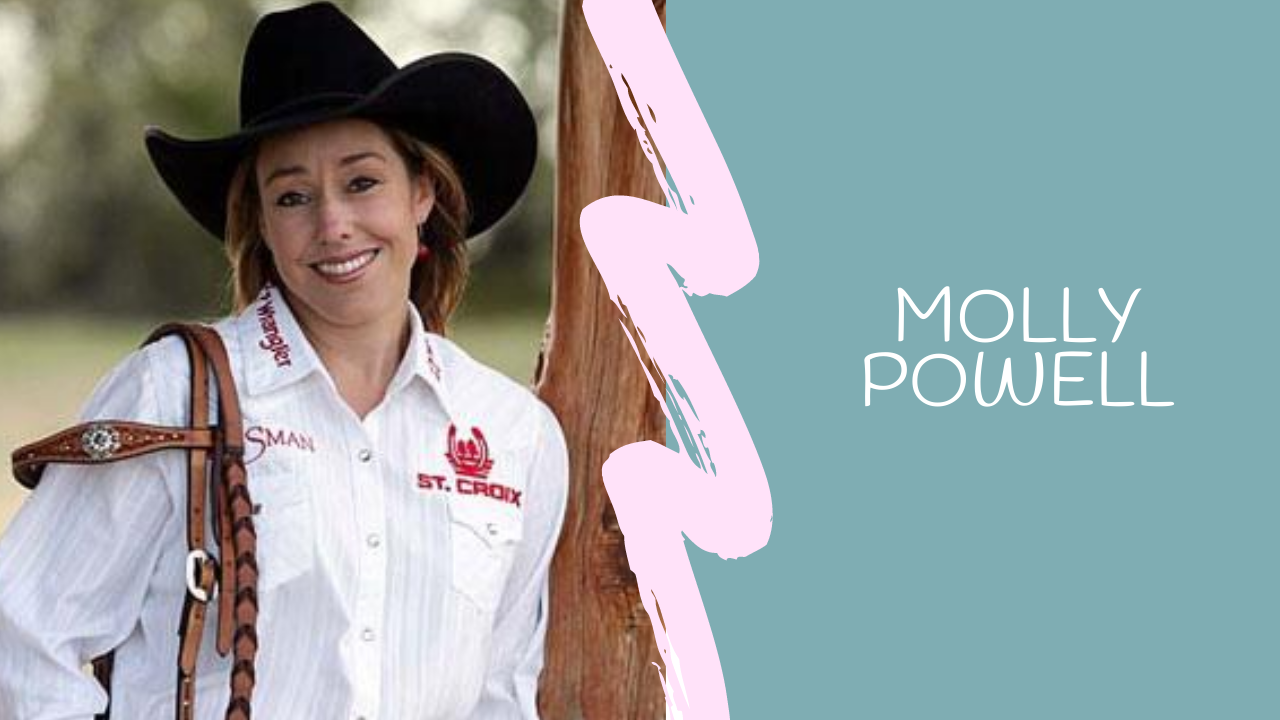 Here's what some of the students have to say!
Kudos to them for embracing the hard stuff for us and coming on video.
You'll meet these ladies and more in the Stride group.
I have learned through being mindful when working with my horse that she is much more present as well! She is much easier to get her back from her flight stage to the thinking stage because I'm more mindful of her reaction
Tammy
I'm Michelle Davey, and when I'm not riding horses or chasing kids, I'm coaching my clients through their nerves and overwhelm and empowering them to dig themselves out of the trenches, get a grip on their ego, and compete with confidence.  I haven't always been a rodeo winner or 1D barrel racer.   In fact, I used to throw up on the way to horse shows and I've wrecked a good horse because I couldn't keep my adrenaline under control when I barrel raced. I took the scenic route to mindfulness and self-love and I don't want to see you do the same.  I paved the way, so you don't have to.   It's through my own journey to overcoming nervousness, frustration, perfectionism,  that I can help you.     I'm not someone who is standing on the side of the arena telling you what to do, I'm in there with you with every stride you make.    It's my knowing, not just my knowledge that sets me apart as a coach. I draw on my intuitive and healing skills while connecting with students and their horses so that I can support you at a whole other level.  I currently use the tools I teach to improve my own horsemanship and mindfulness practice.  Everything I teach I've used to go from struggling and frustrated, to mindful and winning myself, so I know the tools will work for you too.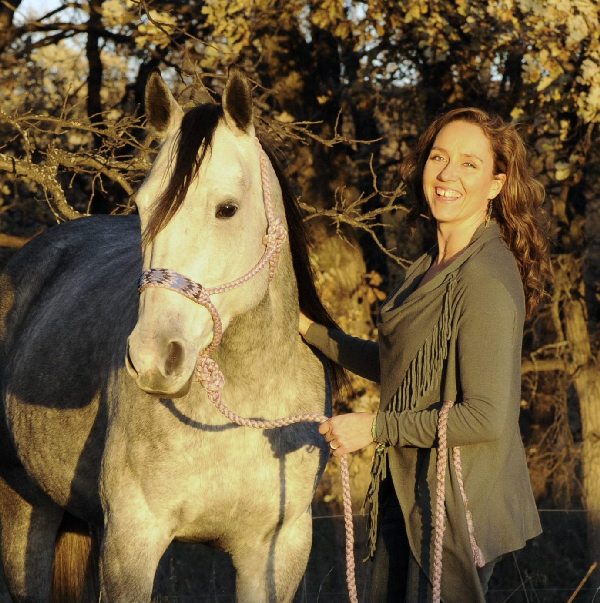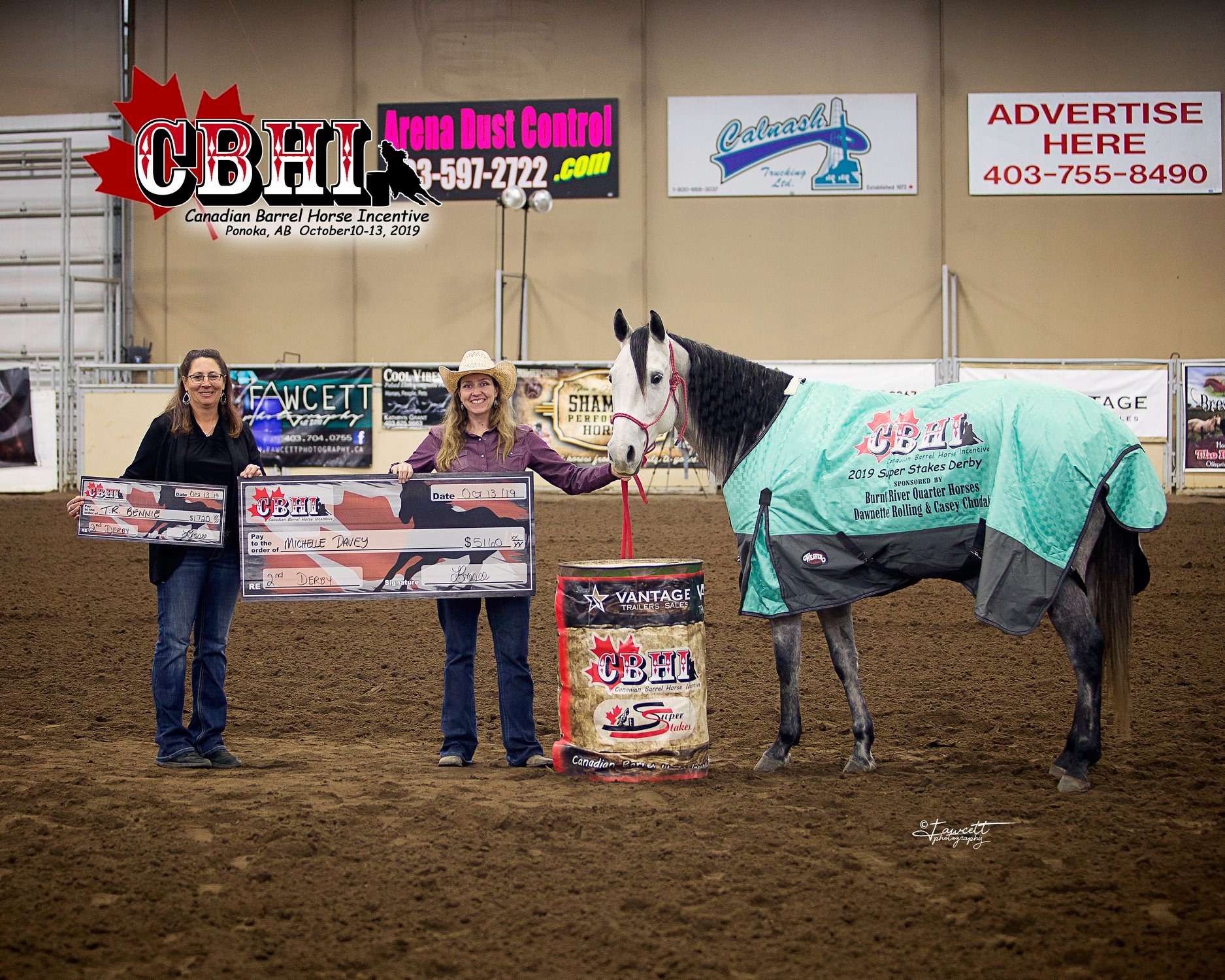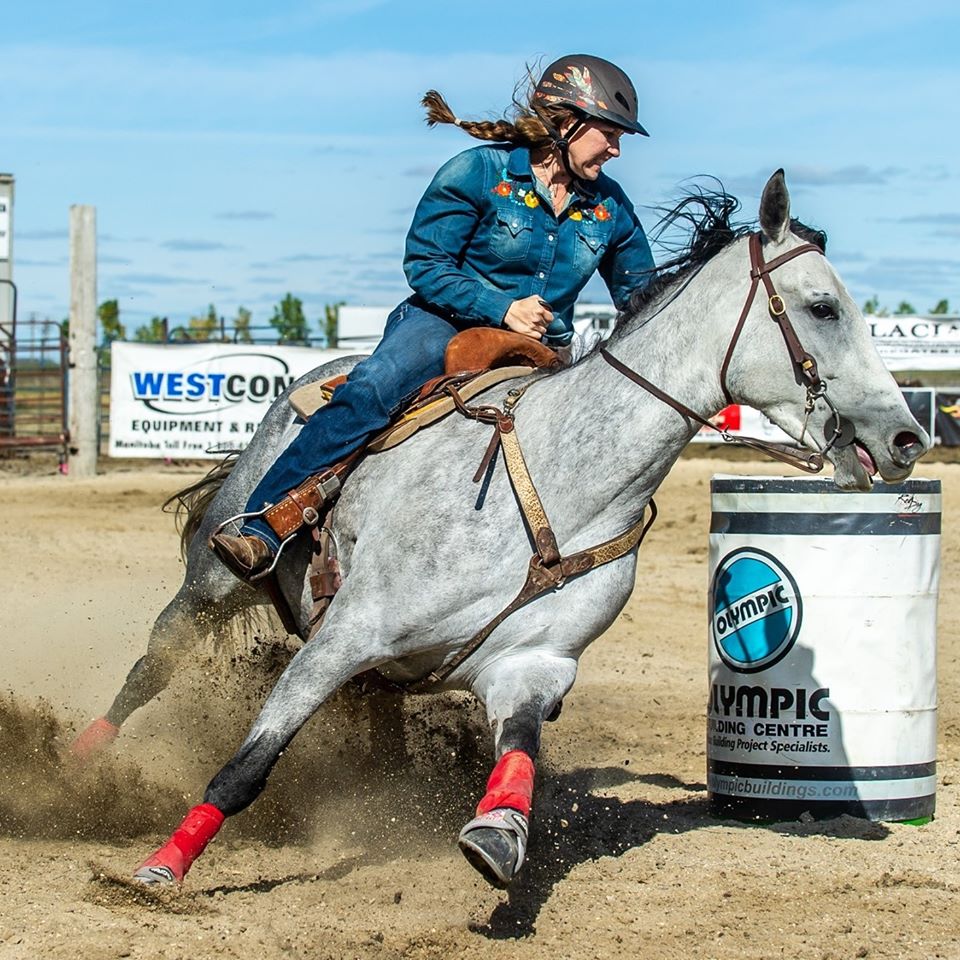 I'm also a Mom to two young children,   MRCA finals champion, CCA Qualifier, Pro rodeo money earner, futurity and derby short go qualifier and runner-up Super Stakes derby winner in 2019.
When you enroll in Stride today, you'll also gain access to the course 3 Pillars To Self Love.    It contains 3 pillars with 3 to 4 video lessons in each pillar.  Topics include the Monkey Mind, Self Belief, Perfectionism, Your Temple, The Gift, Listening To Your Body, Infinite Energy, Sharing Your Gifts, and Maintaining Boundaries.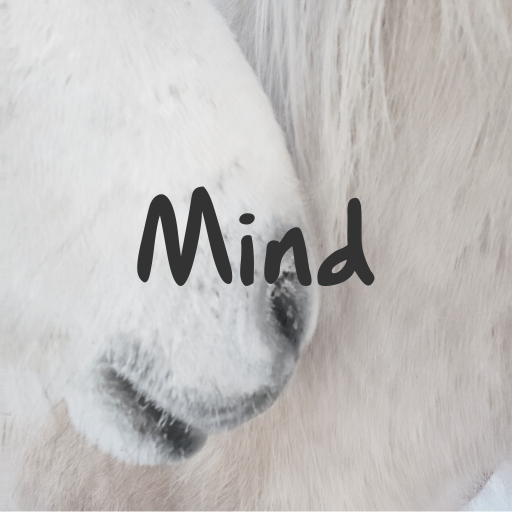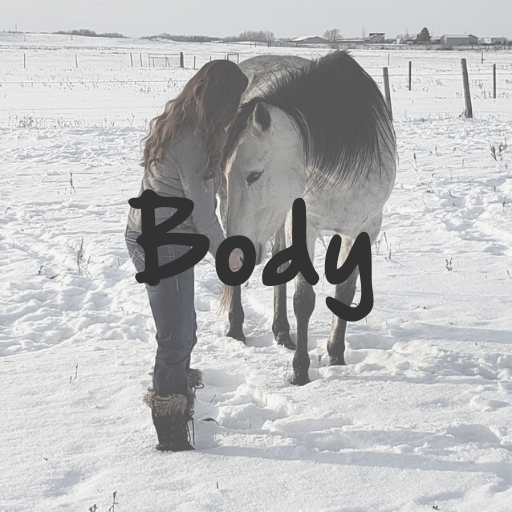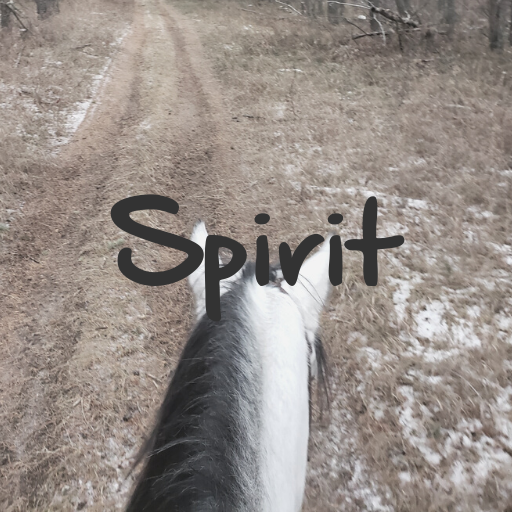 "I am beyond grateful for all that I have learned from Michelle! This lady is the real deal with all her amazing wisdom and knowledge. Her courses and boot camps have taught me so much that has been so valuable to me! I have gained so much more confidence, become more mindful, and overall a better rider. All of what I have learned has also made a huge difference in all of my horses. They are happier and more confident in themselves as well. Myself and my horses have become a better team and we will continue to use the tools we have learned from Michelle. She is my go-to girl whenever I'm needing advice! Huge thanks to Michelle for continuing to help to make a difference for horses and riders everywhere!"
Lanette N
Not only are you getting ALL the archived classes and interviews, but you also gain access to the archived Q & A vault,   Tool & Meditations, and my Resource List!
I feel I am truly present and intentional when I am riding (most of the time). Confidence and trust between my horse and me have increased so much. I am having more fun now! .
Kerry

YET ANOTHER FREE BONUS!
MEDITATION GUIDE FOR MINDFUL BARREL RACERS ($27 Value)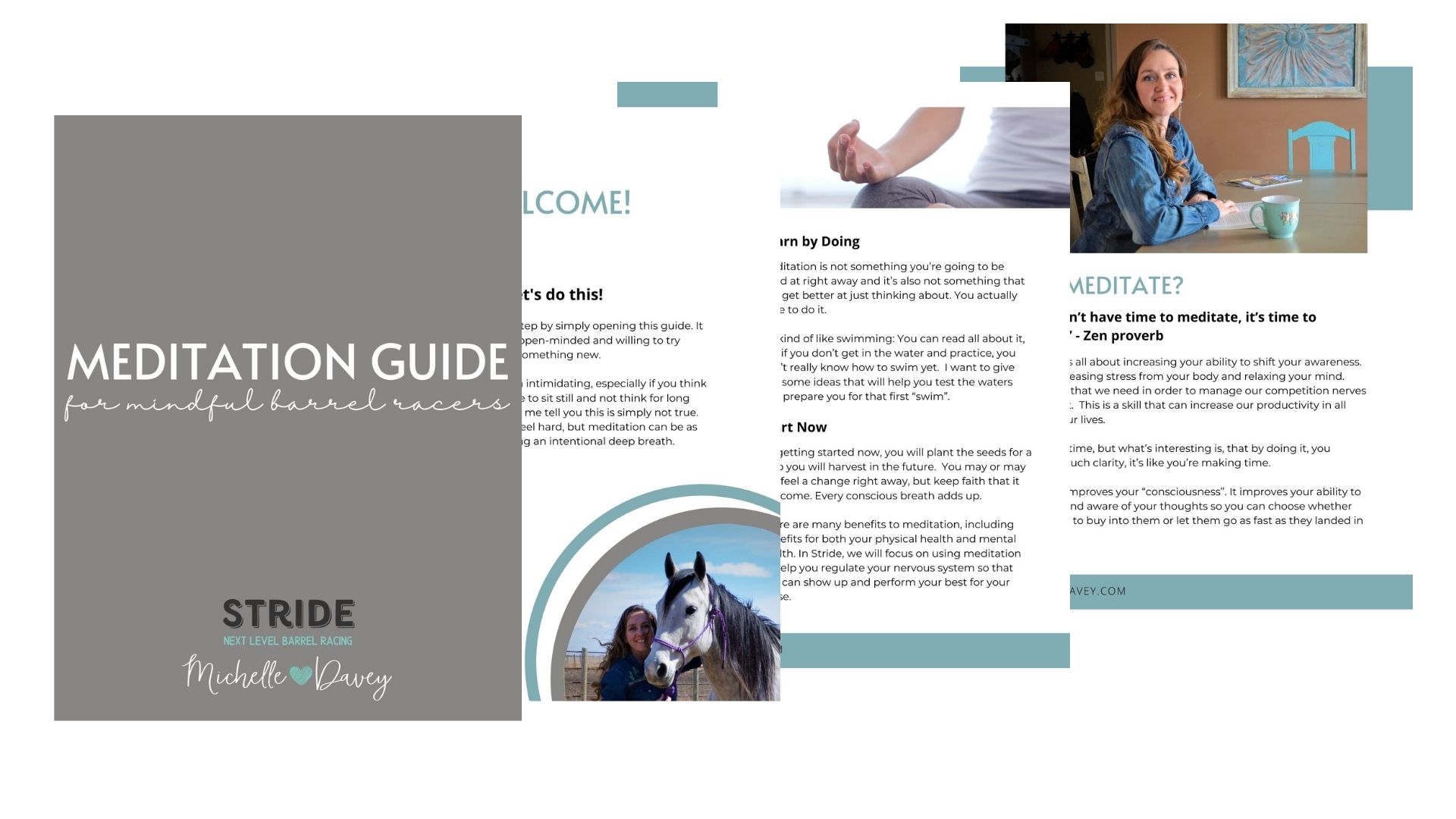 This 16-page ebook will prepare you and guide you through getting started with meditation.   Contrary to popular belief, it doesn't have to be about sitting in silence.  This guides you through 7 different ways to meditate and one starts with simply a deep breath.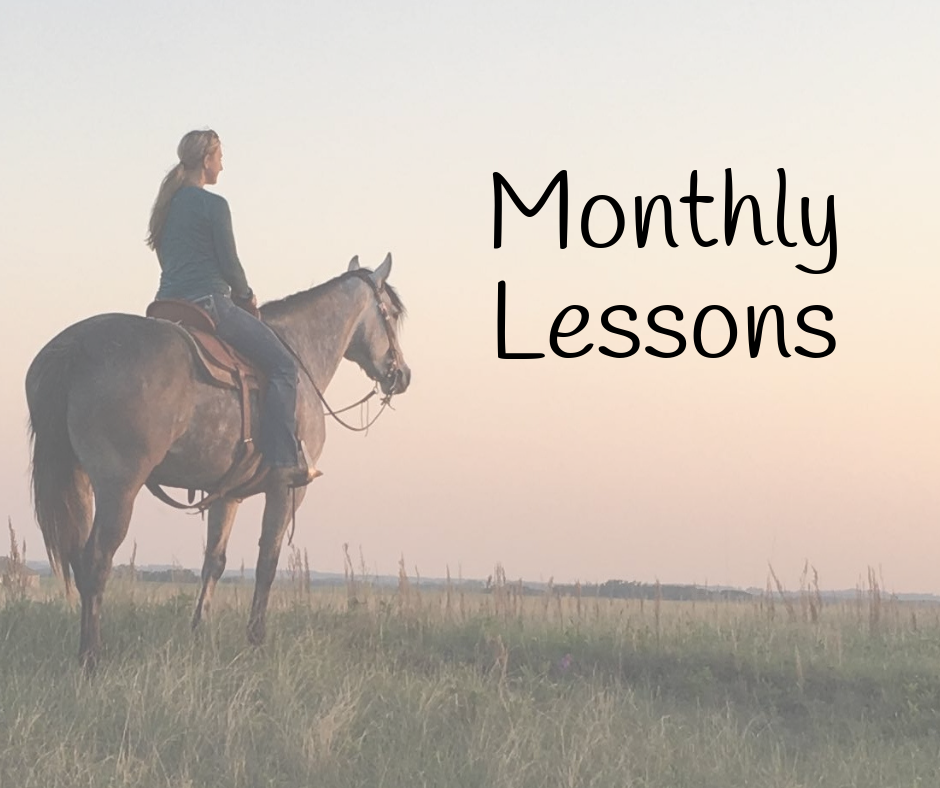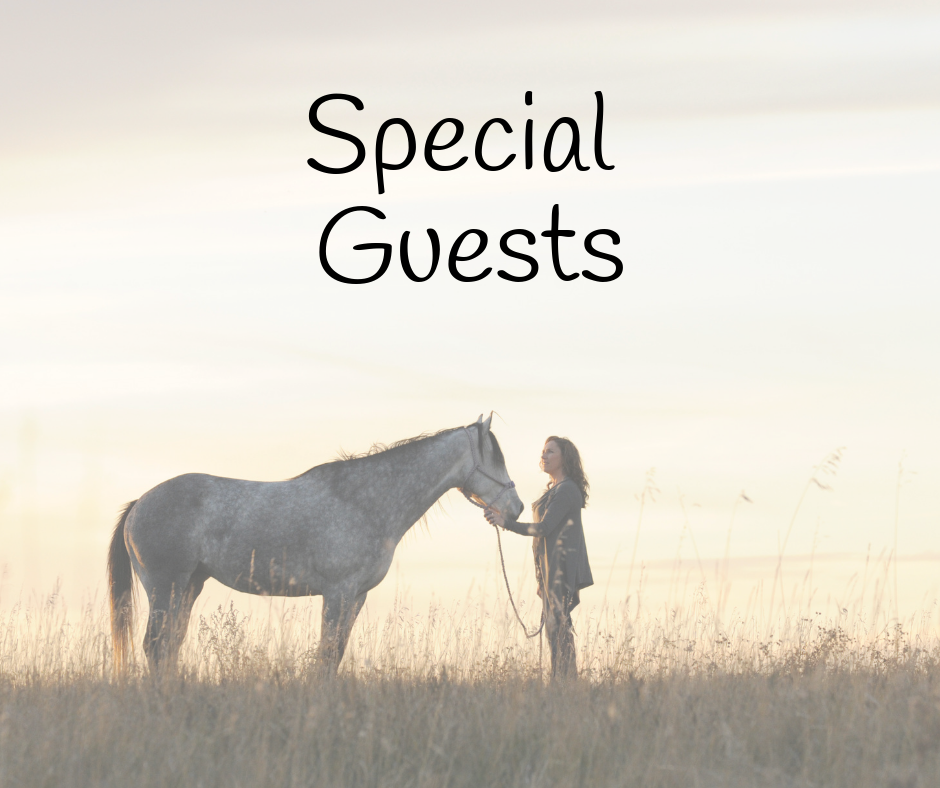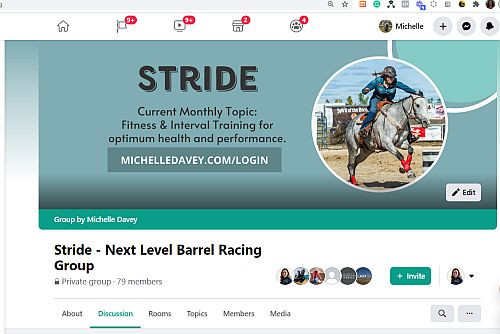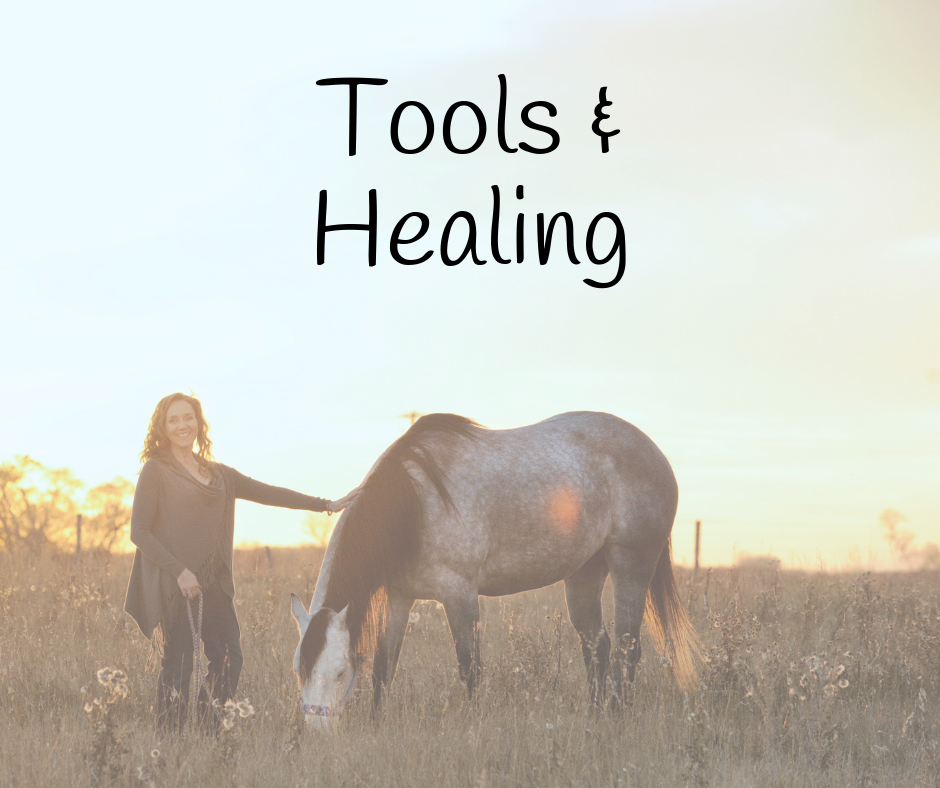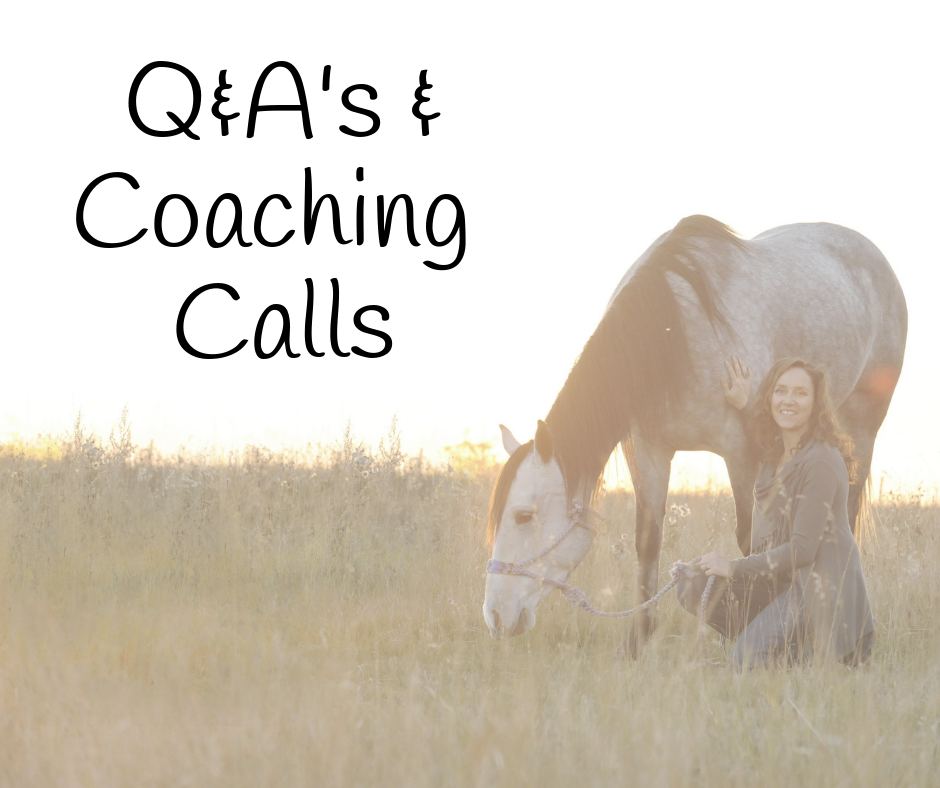 Enjoy interacting with other like-minded barrel racers in our twice-monthly live Q & A Community calls and 24/7 live Facebook group.    You can ask your questions live on the calls or submit them to the Facebook group anytime or in advance of a live.
Before I joined Stride I was always feeding myself with negative self talk since joining Stride I have learned to "reframe" this negative self talk. To take time to breath and meditate. I have seen positive changes and trust with my mare through the work we have been doing.
Ann H

As soon as you've registered you'll unlock all the frameworks, processes, and courses available within Stride so that you can promptly begin taking in the lessons and start to make changes right away.
So how much is this investment today?
Many people think the DIY method is the way to go.   Read the books, do the things, and then it will all come together.
Doing it on your own is harder than you think!
If that was the answer wouldn't it have come together already?
Many people fail to take into account how slow and ineffective that really is. What does it cost to go to one more jackpot or rodeo and be disappointed with how things went – again?
What is the cost of lost confidence for both you and your horse?  What is the cost of taking steps backward in your training instead of being full steam ahead?
I can tell you the cost of Stride is way less than all that! 
That's what makes it a no-brainer decision for anyone wanting even the slightest leg up.
For less than your next entry fee, you can be well on your way to more focus, better partnership, and exciting results in the arena.
Stride is only $39 (CDN) per month Or get two months free on the yearly plan for $390 (CDN).  (Yes that includes ALL those free bonuses I mentioned too).
Plus, if you're in the USA you can count on your credit card giving you at least a 25% discount on the currency exchange since I charge in Canadian Funds!
More kind words and experiences from some of the current "Striders".
Choose a Plan that
Works for You
Choose your own adventure!
Pay monthly or get two months free plus the Mental Toughness Essentials Course free by paying annually.
Registration closes Midnight CST on February 26th
*Please note this may be the last time the group will be available at this low price.   All registrations from this enrollment and previous enrollments are grandfathered in at their original price for life (even when we're up to $60 a month and & $600/year you still pay $39/$390!)
Enrollment Closes Midnight Thursday CST
Stride Monthly
Coaching Group & Self Study
FREE BONUS 1: 3 Pillars To Self Love Course ($97)

FREE BONUS 2: Meditation Guide For Mindful Barrel Racers ($27)

Plus everything in Stride Monthly Including:

Ride The Stride Process (TM)

New Monthly Lessons or Interviews

Private Facebook Community

Live Q & A Coaching Calls every 2 weeks

Healing Scripts and meditations

All archived lessons and interviews

Resource List

Charged monthly, cancel anytime

Priced in CDN$
Stride Annual
Coaching Group, Self Study & Mental Toughness Essentials
FREE BONUS 1: Mental Toughness Essentials Course ($275)
FREE BONUS 2: 3 Pillars To Self Love Course ($97)
FREE BONUS 3: Meditation Guide For Mindful Barrel Racers ($27)
2 months free
Plus everything in Stride Monthly Including:
Ride The Stride Process (TM)
New Monthly Lessons or Interviews
Private Facebook Community
Live Q & A Coaching Calls every 2 weeks
Healing Scripts and meditations
Resource List
Renews annually, cancel if you wish.
Priced in CDN$

10% of all sales will go to the Children's Wish Foundation where the money will be used to grant children who are battling life-threatning illnesses an opportunity to realize their most heartfelt wish.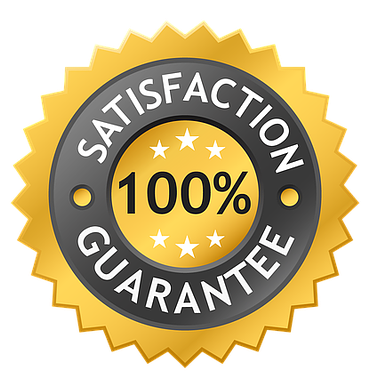 If you are not 100% satisfied with the value I've provided, let me know within 30 days of your purchase and I will refund your money.
As a FREE BONUS for making a year long commitment to your growth,  you'll receive Mental Toughness Essentials.  Here's how it breaks down.
Module 1 –  Know Yourself.   We work on self awareness and self discovery in this module as you start to recognize the stories you've been telling that are holding you back.    You will then redefine who you are, by empowering yourself through intention that will take you where you want to go.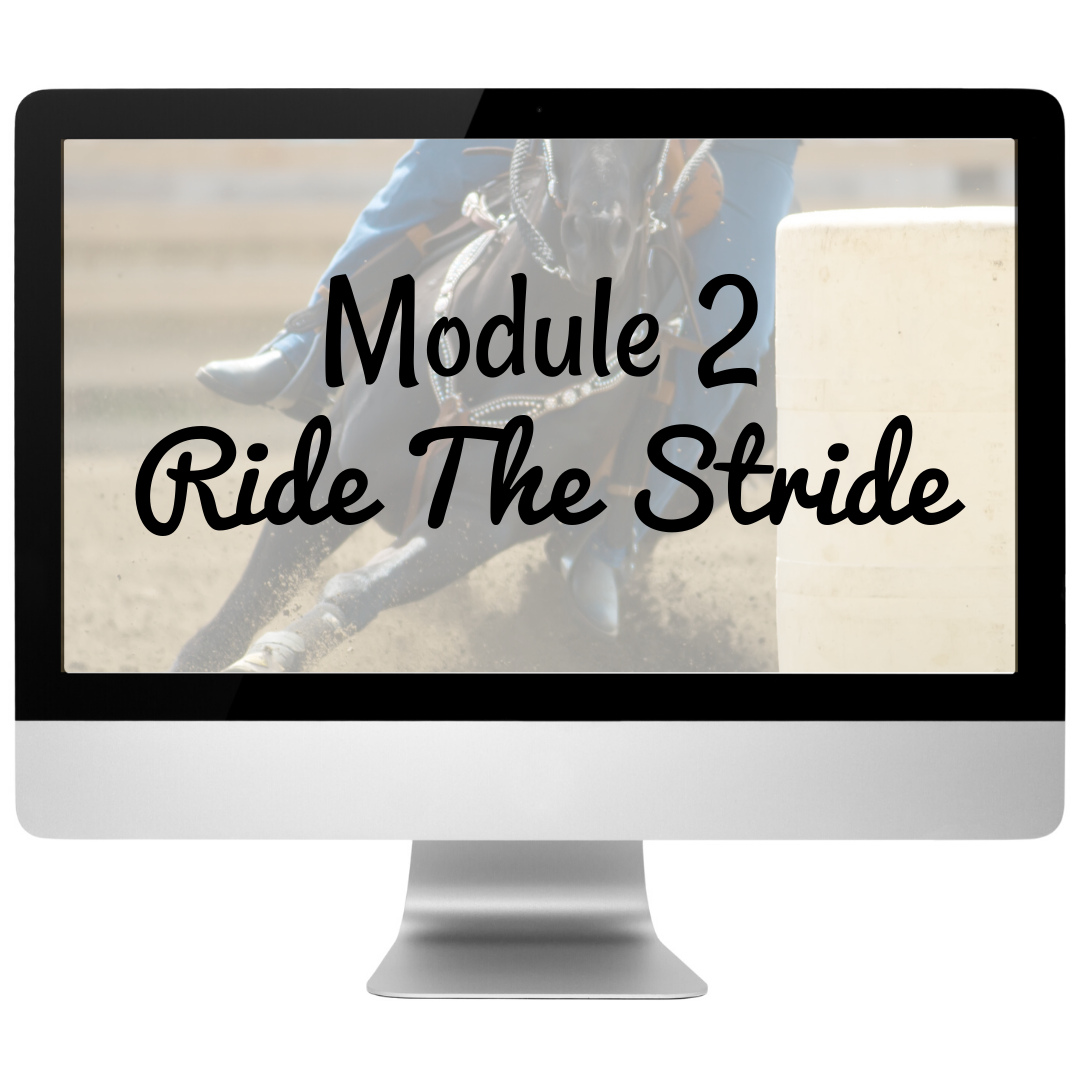 Module 2 – In this module you'll learn what it means to "ride the stride" and how to get yourself into an idea performance state.   You'll learn to modify your vibration and show up like a winner without having to win first to do it.   You'll learn how and why focusing on outcomes and expectations is dangerous to your performance.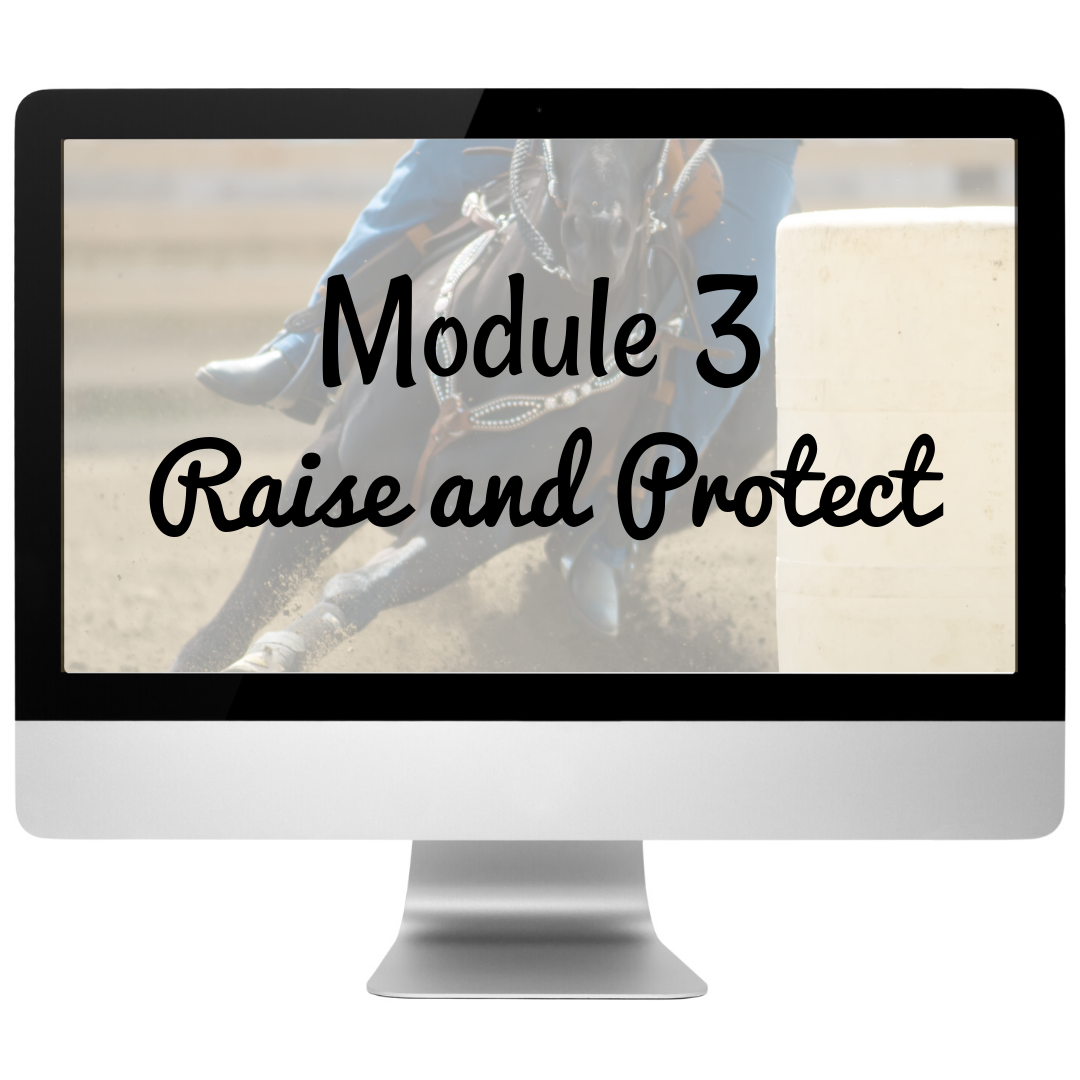 Module 3 –  In this module you'll learn how to protect your vibe and the winners state we created in module 2.   Outside influences like family, friends and foes can impact your performance state, you'll learn to manage that.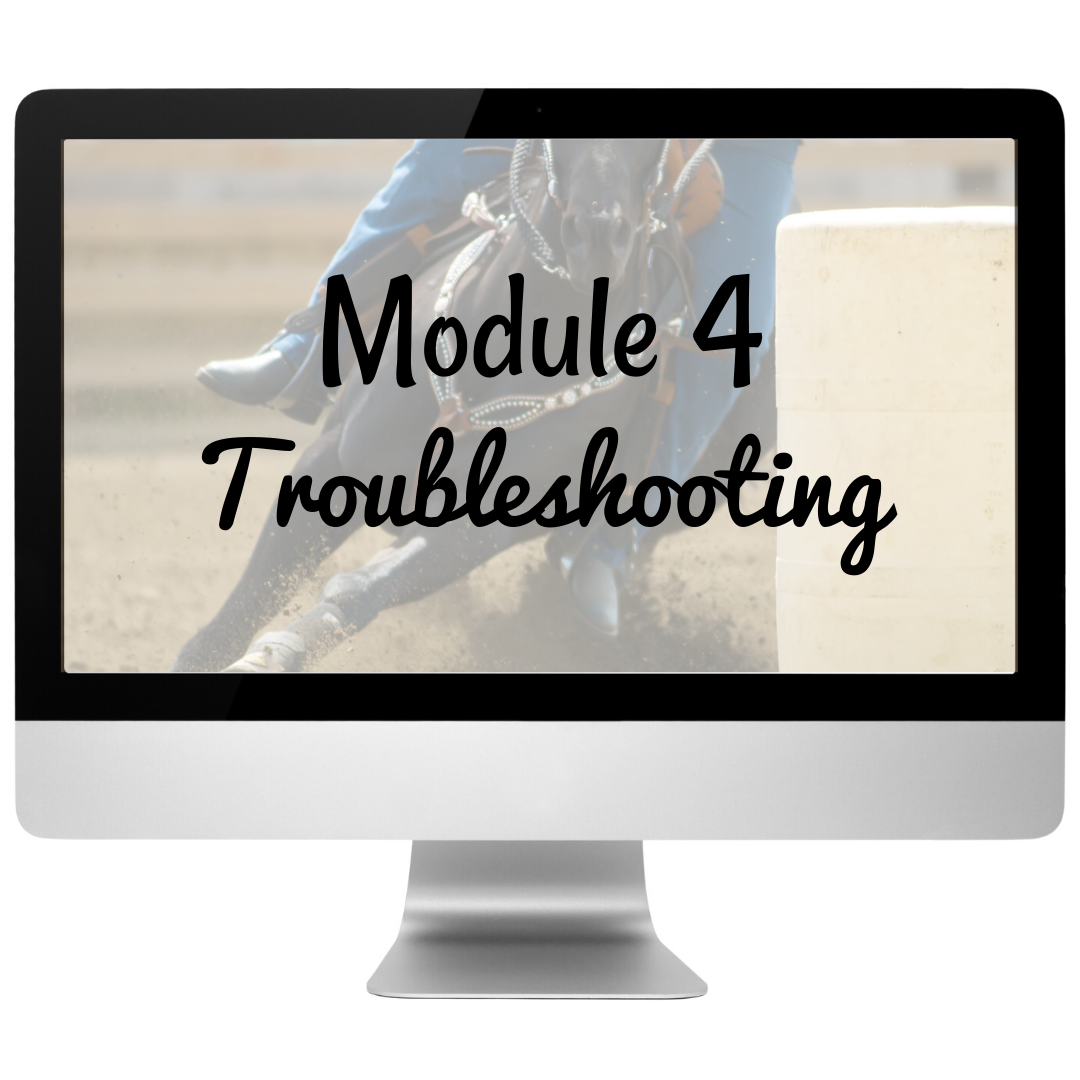 Module 4 –  This module brings all the pieces of the puzzle together.   We will address how fear, self sabotoage, and nerves play into the picture and what to do about them. 
I was looking for that "something" to help me in my barrel racing give me that edge and more confidence.  I started with Michelle a few years ago with the mental toughness boot camp. After that I couldn't get enough of Michelle's wisdom, insight and willingness to help. Not only has she helped me with my mental game in barrel racing but also in my life and relationships. I have learned to keep my nerves under control, how to prepare for my runs, visualize, and set goals. Michelle has helped me create a bond with my horse and how to listen to her and what she needs. To top it off we have been learning some energy work that benefits me and my horse. I am so thankful for that first step that I decided to take to better me and my horse and will continue to learn from Michelle.
Dani S
How it works:
Enrollment in STRIDE gives you access to all the current and archived material while you are an active and current member.

Lessons will most often be released weekly, but you're encouraged to work at your own pace.   
Once payment has been made, you'll get your login info in an email.
If you enroll in the annual plan, you'll receive both Mental Toughness Essentials Course and a Stride annual membership!
The entire course and membership are hosted on this website, you'll be emailed a username and password after payment to access the private material.

When you join STRIDE, you'll also receive access to our private Facebook group.
MP3s of all the videos in Mental Toughness Essentials (listen and learn while you're on the go).
You can download all the audios and save them to your device.

Clear, step-by-step exercises and meditations to help you practice your tools. Archived Q & A and coaching recordings from previous calls.

My favorite personal development books and other resources in a list to keep you pumped about reaching the next level.

PLUS so much more…
Frequently Asked Questions
How long does the course last?
Mental Toughness Essentials is a 4 week course.   Stride is an ongoing monthly class and coaching program.   Essentials is a one time fee, Stride is a monthly or annual payment to continue with access to Michelle and new material.
Can I save the material for future listening?
Yes, all the Mental Toughness Essential videos also have an audio file that you can download and keep forever. You can download and save any of the worksheets. You're not able to save the videos.
Is this a new and different than boot camp?
If you took the Mental Toughness Boot Camp in 2018 or 2019, you will not want to register Essentials Only. You will will be best suited for either the monthly Stride coaching group to continue your journey or the annual (best price) option.
When do we start?
You will have access to Stride right away.   If you are on the yearly plan you will also have access to the bonus courses immediately as well.   When we have special guests for Stride there will not be weekly content.
This is a busy time for me, what if I get behind?
That's ok, there are no assignments to had in, no deadlines. Work at the pace you can do comfortably.  You have access to the Stride material as long as you are a member and if you chose Mental Toughness Essentials you'll have that for life.  There is no behind, just do your best.
Do you offer refunds?
After logging in and watching the first module you don't feel like Essentials or Stride is for you, just let me know. You will need to do this within 14 days of your payment. I will refund your payment and revoke your access. I only want happy campers joining us.
Do you offer payments?
I'm sorry I don't. Once the course is started we are full steam ahead.  If you need a budget friendly option the monthly Stride payment is the way to go.
How much time do I need to devote to the material?
For Mental Toughness Essentials, each module will take you about 20 minutes to watch.   You should then plan to spend that on the implementation worksheets.      The Stride coaching group special guest interviews are about 45-60 minutes in length.    The coaching calls we do every second week are usually around 30 minutes (optional but helpful).    When it is a regular coaching month with Michelle, there is 10-20 minutes of material released each week.   You will need time to practice and implement depending on what is taught.     As long as you are a member of Stride you have access to the material.  It doesn't go away so if you have a busy month you can catch up anytime.
I took Boot Camp in 2018, should I take it again?
Absolutely.   This is new and updated material.
I did your Mental Toughness training at an Andrea Udal Clinic, is this still worth me taking?
This is all new and updated material.    The general concept of personal development is the same, but all the content is new.
I did a Riding From Within Clinic with you, is this still worth taking?
There will be some overlap in the material, but I assure you there is enough added material you will still receive great value. You also have the benefit of downloading and keeping the recordings too.     There is over 20 hours of content that is totally new.
I took your training phone calls in 2017, is this still worth taking?
Yes,  so much of this is totally new.   We also know humans benefit from hearing the same thing more than once.   You also get a chance for personalized coaching within our group calls.
Can I share my material with a friend?
The material is copywritten for your eyes and device only. Please keep your login and files to yourself and encourage your friends (and competition) to get their own copy.   It is against our policy if you share your login.
Stride Monthly
Coaching Group & Self Study
FREE BONUS 1: 3 Pillars To Self Love Course ($97)

FREE BONUS 2: Meditation Guide For Mindful Barrel Racers ($27)

Plus everything in Stride Monthly Including:

Ride The Stride Process (TM)

New Monthly Lessons or Interviews

Private Facebook Community

Live Q & A Coaching Calls every 2 weeks

Healing Scripts and meditations

All archived lessons and interviews

Resource List

Charged monthly, cancel anytime

Priced in CDN$
Stride Annual
Coaching Group, Self Study & Mental Toughness Essentials
FREE BONUS 1: Mental Toughness Essentials Course ($275)
FREE BONUS 2: 3 Pillars To Self Love Course ($97)
FREE BONUS 3: Meditation Guide For Mindful Barrel Racers ($27)
2 months free
Plus everything in Stride Monthly Including:
Ride The Stride Process (TM)
New Monthly Lessons or Interviews
Private Facebook Community
Live Q & A Coaching Calls every 2 weeks
Healing Scripts and meditations
Resource List
Renews annually, cancel if you wish.
Priced in CDN$
There are so many things In my life to be thankful for. Great horses, great people and a little bit of luck. The one person that stands out in my mind is Michelle. There was a turning point in my barrel racing career and everyday life. When I opened myself up to Michelle about some things I had been struggling with. Having a session with Michelle was a "game changer" she helped me work through some tough points changed the direction of my life. Every time I get a chance to listen, read or even just be around this lady I jump at the chance.
Andrea Udal