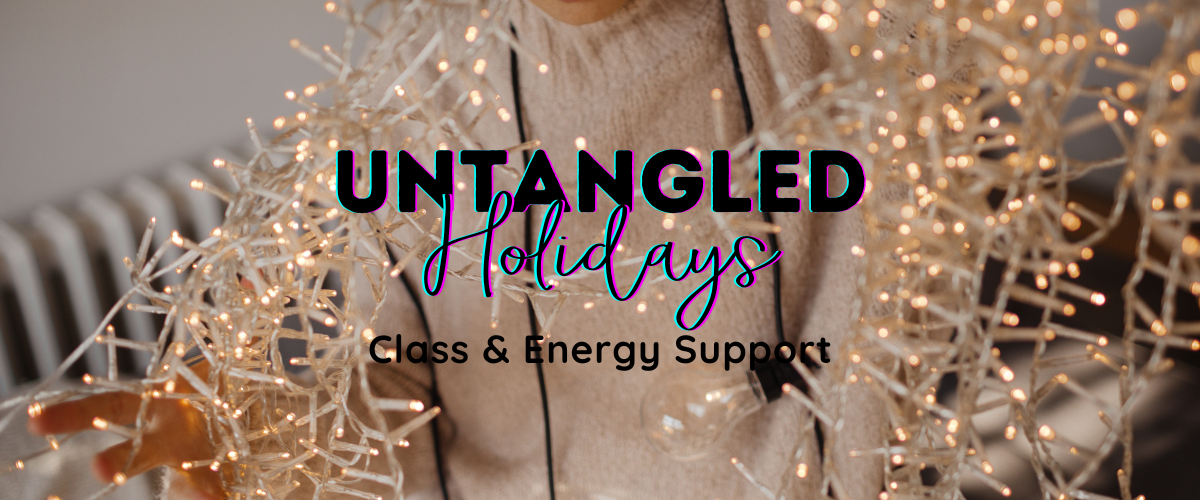 Christmas and the holiday season are "supposed" to be fun filled, relaxing and full of bliss.
But for many of us it's added stress, awkward conversations and weird vibes.
Things can feel as frustrating as a tangled string of Christmas lights.
In this hour long class I will deliver some energy tools and perspective shifts you can use to "untangle" your Christmas this year.
Less stress, more heart centered conversation and more ease for you and yours.
This class is perfect for those highly sensitive, empathic and intuitive types that feel EVERYTHING everyone brings to the dinner table!
🎄Learn skills to protect your vibe this gathering season.
🎄Understand the root of many of the weird feelings that come up.
🎄Have more grace for others (and yourself) while navigating this often challenging season.
🎄Learn how to answer those awkward questions from your weird uncle that make you squirm.
🎄Gather with a like minded group navigating similar territory.
Join us Live December 7th at 8 pm Central (Manitoba) time or catch the recording after.  It will be sent out the next day.
The class will begin with the lesson and end with a light encoded energy healing and activation to support you in handling the season with grace.
The price for this group session is only $27 CDN (outside of Canada your card will do the conversion and it will be a lower price).
Stride members you have a coupon.
The live session is complete.  If you would like to purchase the recording, email michelle@michelledavey.com