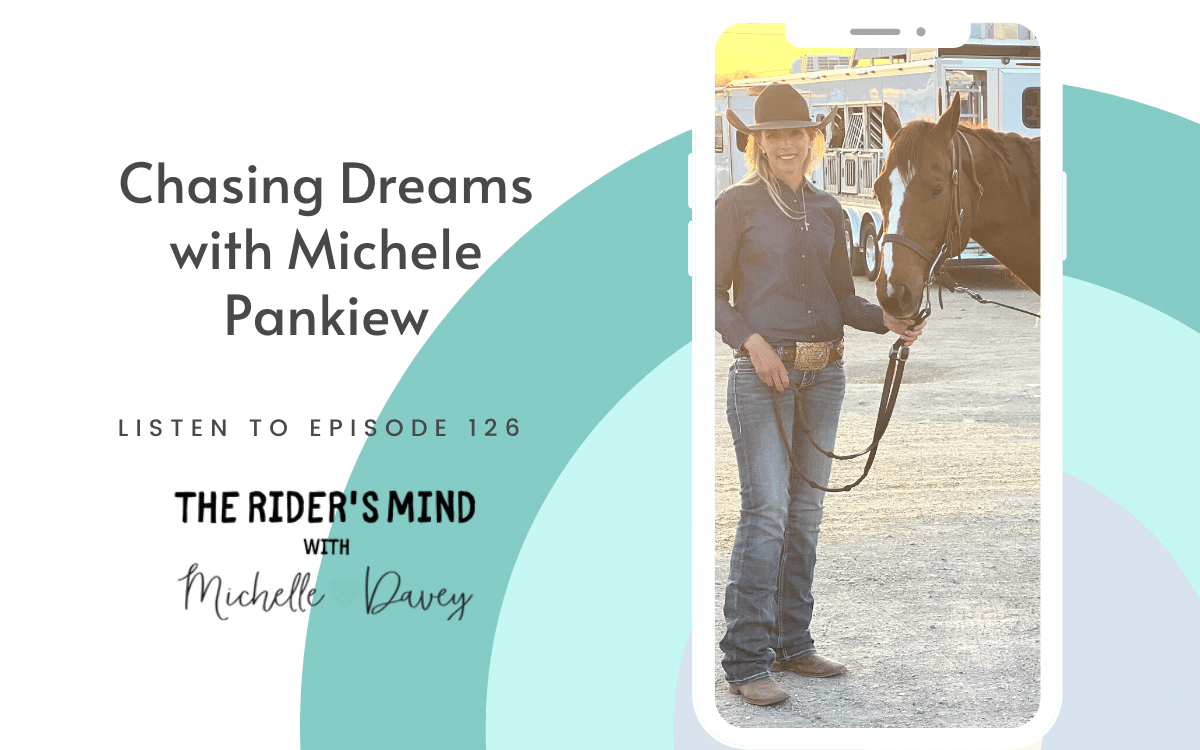 The Rider's Mind Podcast Episode 126: Chasing Dreams with Michele Pankiew
Join this inspiring conversation with Michele Pankiew, a top 30 qualifier at the 2022 American.   Michele is an Alberta Mom chasing her dreams just like so many of us aspire to do. She shares the lessons and her mindset struggles and limiting beliefs that came up along her journey and how she overcame them. 
I think you'll see parts of yourself in her story and I hope you'll also be inspired by what she has shared as she reflects on her Texas adventures this past January and February.

Join Stride, we're currently open at
www.michelledavey.com/stride
between March 22-29th! 
This group receives video training and coaching from me and Stride members have access to special guests.
We work on becoming mindful barrel racers so we can show up, be present and perform with great partnership. 
Join the Conversation
Join the discussion in the The Rider's Mind Community on Facebook. As a member of this community, you'll also get tips and videos from me. 
Want to connect or ask me a question? Find me on Instagram or Facebook.
Learn with Me

If you're looking to make changes to your mindset, be sure to sign up for my free Next-Level Mindset Mini Course.