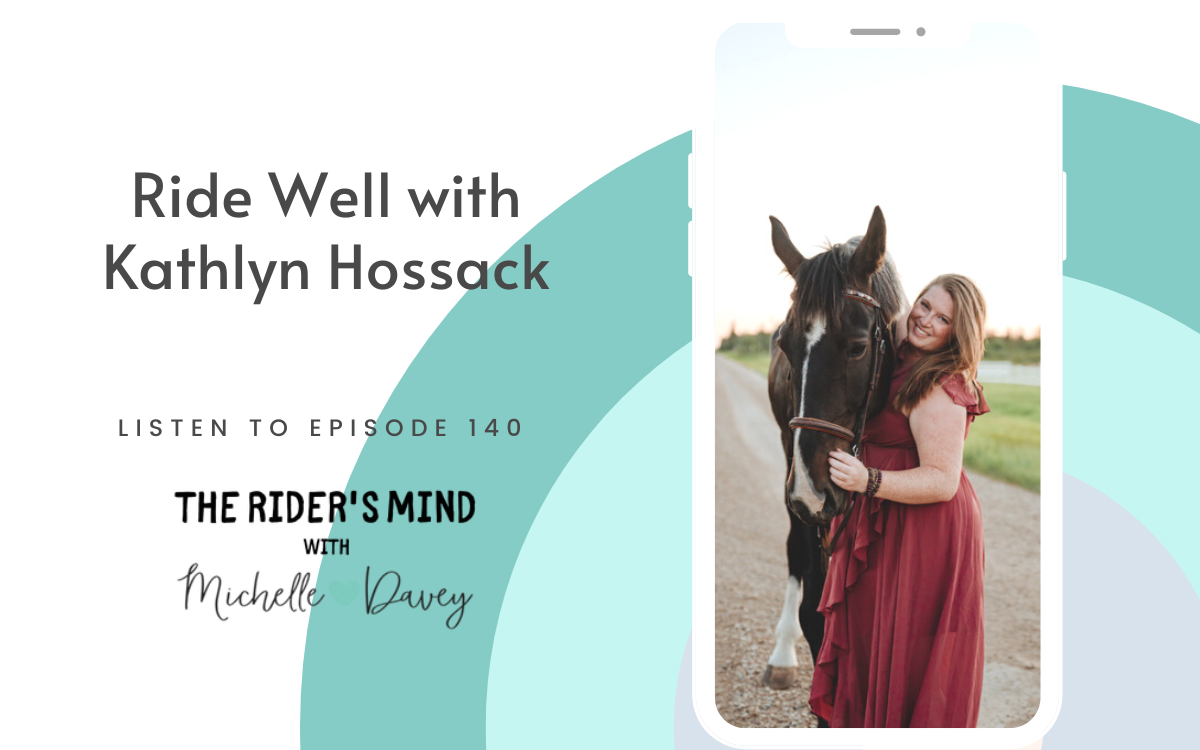 The Rider's Mind Podcast Episode 140: Ride Well with Kathlyn Hossack
In episode 140 of the Rider's Mind Podcast we have a special guest Kathlyn Hossack with RideWell Performance, Kathlyn has been helping me with my own riding and it's opened a lot of doors to discovery and awareness within my own body and we have her here today to help explain some of that and what's been creating the results from the inside out. We talk about the nervous system, we talk about somatics, the female cycle, how it impacts your riding. Kathlyn brings a lot of experience from a lot of different areas of expertise that I think will lend itself well to our understanding of our body and how it impacts our riding.
You can learn more about Kathlyn and the Ridewell Method on her website https://www.ridewellperformance.ca/  find her on Instagram and Facebook at @ridewellperformance
Join the Stride coaching group waitlist: www.michelledavey.com/stride  It's in Stride we work at becoming mindful barrel racers so we can show up present and ride with great partnership.
Join the Conversation
Join the discussion in the The Rider's Mind Community on Facebook. As a member of this community, you'll also get tips and videos from me.
Want to connect or ask me a question? Find me on Instagram or Facebook.
Learn with Me
If you're looking to make changes to your mindset, be sure to sign up for my free Next-Level Mindset Mini Course.