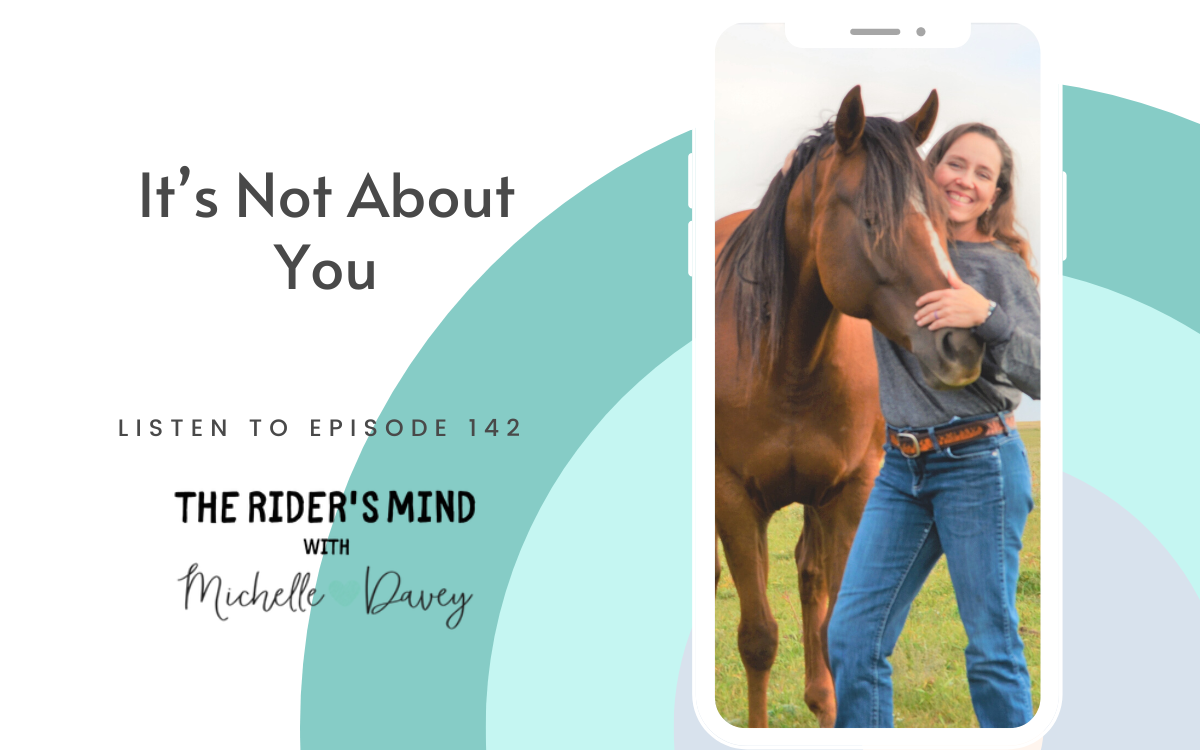 The Rider's Mind Podcast Episode 142: It's Not About You
In this episode Michelle talks about how at any given equine event, we are all dealing with something. Many of us are packing past trauma and dysregulated nervous systems so it's a wonder there aren't more "words" shared at events. Being considerate of what others are going through, but also recognizing when you've been out of line, can go a long way.
We can also consider and be empathic for our horses that are often taking the brunt of the energy that's floating around between people at events.
Ultimately, what someone says is based on their perception and how it's received is based on your perceptions. How you perceive it based on your past history and trauma.
Join the Stride coaching group waitlist: www.michelledavey.com/stride  It's in Stride we work at becoming mindful barrel racers so we can show up present and ride with great partnership.
Join the Conversation
Join the discussion in the The Rider's Mind Community on Facebook. As a member of this community, you'll also get tips and videos from me.
Want to connect or ask me a question? Find me on Instagram or Facebook.
Learn with Me
If you're looking to make changes to your mindset, be sure to sign up for my free Next-Level Mindset Mini Course