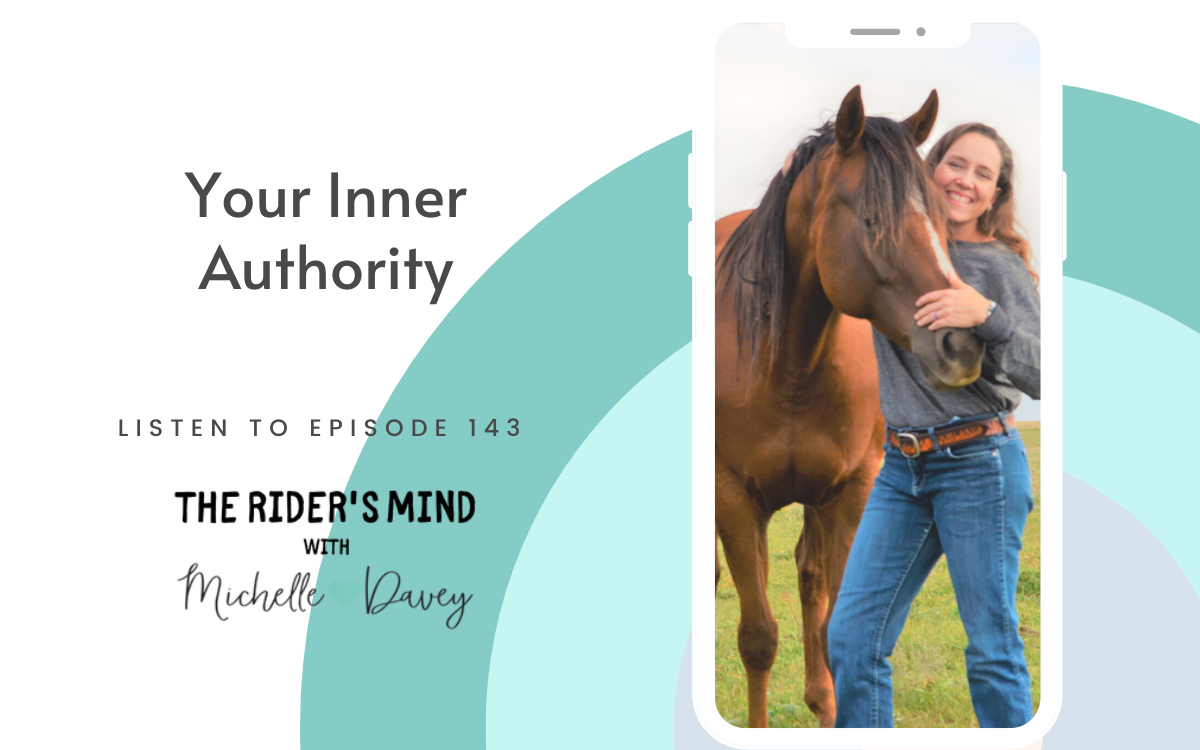 The Rider's Mind Podcast Episode 143: Your Inner Authority
In this episode I encourage you to get intune with your own knowing. Stop giving away your power to someone else while betraying your own knowing. It's excellent to ask for help and seek out professional opinions, just get clear on what feels good and not good to you, so you know which opinions, methods (and facts) to adopt as your own.

There are many reasons why it is difficult to trust yourself and I discuss some of them in this episode.
Join the Stride coaching group waitlist: www.michelledavey.com/stride  It's in Stride we work at becoming mindful barrel racers so we can show up present and ride with great partnership.
Join the Conversation
Join the discussion in the The Rider's Mind Community on Facebook. As a member of this community, you'll also get tips and videos from me.
Want to connect or ask me a question? Find me on Instagram or Facebook.
Learn with Me
If you're looking to make changes to your mindset, be sure to sign up for my free Next-Level Mindset Mini Course