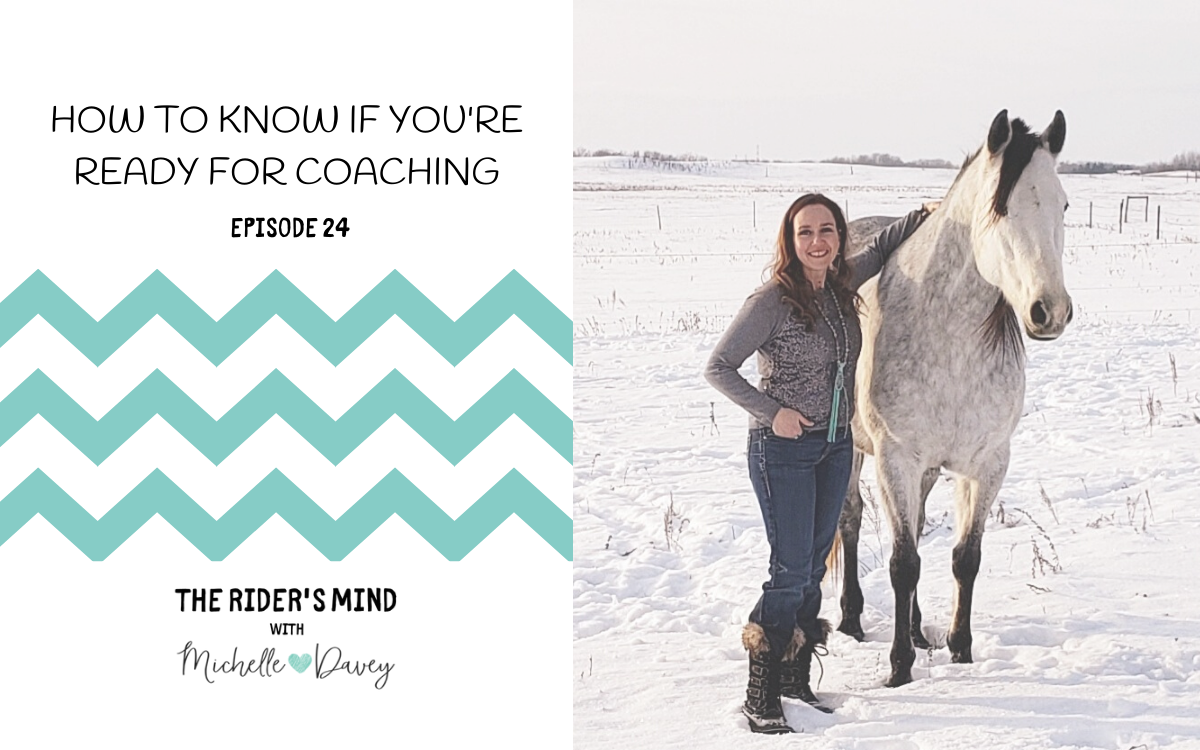 Episode 24: How to Know if You're Ready for Coaching
In my area, having a barrel racing coach isn't very common.  In some western disciplines and in many English disciplines, having a coach is a given.  In some disciplines, it's common for coaches to come with you to your events. In barrel racing, that isn't typically the case.  In this episode, I will talk about whether or not you should consider getting a coach and how to know you're ready for a coach.
In barrel racing, it's not very common to have a coach to work with on a regular basis.  We're more likely to go to a clinic once in a while and apply those ideas on our own. I'm not sure why this is the case, but we don't often seek the help of coaches.  
How do you know if you need a coach?  How do you know if you're ready for a coach?
If you aren't working with someone, you might be missing opportunities for growth.  However, in order to receive coaching, you need to be coachable.  
Someone who is ready to be coached:
✔ Recognizes that they have an ego which can get in the way of being coached
✔ Has a growth mindset and is ready to accept suggestions
✔ Sets aside perfectionism, which tends to make you defensive 
✔ Has an open mind to receive coaching with gratitude
✔ Recognizes that they don't know everything
✔ Is willing to work with someone they respect
✔ Is willing to try new things
✔ Takes the opportunity to receive new ideas and think about them afterward
Part of receiving coaching is trying things out and deciding what works for you and your horse.  A good coach will push you outside your comfort zone.  You'll have to learn the difference between something that doesn't feel good because it is new or different and something that doesn't feel good because it isn't right for you or your horse.  It's good to try new things, but it's also good to recognize when a new technique or skill isn't right for your program.  
A coach should inspire you to try new things.  They should set a good example by challenging themselves and taking things to the next level.  Your coach should challenge you to see things from a different perspective; that's how you find the holes in your program.  A coach can often help you see something differently. Having a coach often gives you an opportunity to grow and progress further than you would have on your own.  Working with a coach also gives you some accountability.  
Overcoming your ego can be a challenge.  It might be hard to accept criticism from a coach.   Even when you want to grow, sometimes your ego will resist receiving suggestions.  It can be hard to shift from thinking "they are telling me I'm wrong" to "that's a different perspective".  If you want to work with a coach, be prepared to deal with your ego and make some mindset shifts!