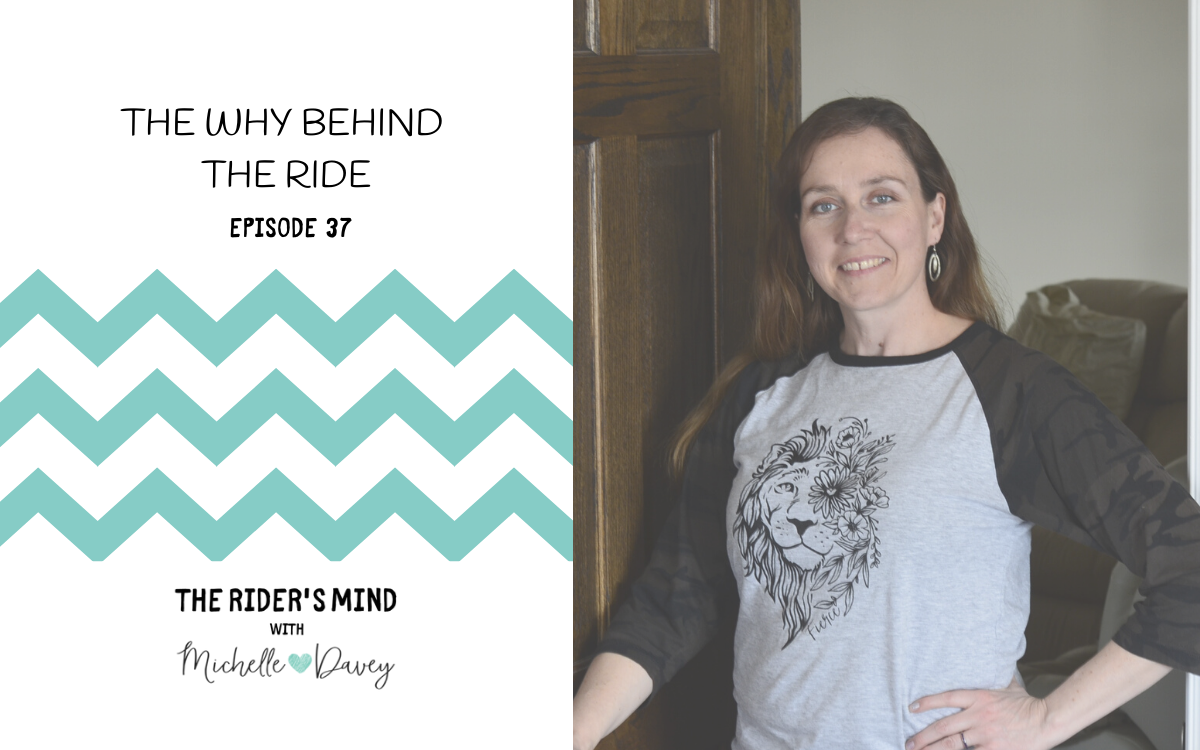 The Rider's Mind Podcast Episode 37: The Why Behind the Ride
Across the world, we are experiencing unprecedented times.  Horse events have been canceled indefinitely. You may have lost your motivation to ride.  In this episode, I'll share some ideas for getting your mojo back and how you can shift your perspective about this situation we're all in.
If you've lost your mojo for riding, you're not alone.  We are in the midst of COVID19 and we are shut down for all horse events.  If you're used to setting goals and preparing to enter events, you might be lacking the motivation to ride.  
Why do you ride?
Part of my "why" is definitely a love of competition.  Competition is a way to measure and compare, which is ego-based, but often motivating.  When you lose the chance to compete, it leaves just you and your horse. So, do you ride just to prepare for competition or is there more to it? 
Do you ride for the love of the horse?
I find a lot of joy in my horses.  Take some time and think about why you ride.  Why did you get started? What do you love about horses?  It's great to achieve things, but it also feels amazing to just go and ride.  Riding is great for your mental and physical health. A lot of your progress comes from the relationship you build with your horse.  Try to just enjoy your horse and spend time together.
How can you look at this differently?  
This is a great opportunity to stay home and put time on your young horses.  When you are hauling a lot, you normally don't have as much time to ride young horses.   This is an opportunity to build a strong foundation and a great relationship with your horse.  It is also a chance for your horse to offer you some healing.

What is your end-game?
If your end-game is a focused, happy, confident horse, then this is an opportunity to build that.  Instead of focusing on making finals or reaching a milestone, focus on building a great horse. Now is a great time to patch up some holes in your training program and strengthen the bond you have with your horses.  
Focus on the opportunity
You're not alone in feeling this lack of motivation.  But, you do have an opportunity to reflect and really think about what horses mean to you and why you got started in the first place.  Allow yourself to be that little girl who fell in love with horses just for pure enjoyment. Hang out with your horse. Enjoy their healing.   Be present.
The fun is in the journey, so enjoy the ride.